Uzbekistan is an amazing country with its mysteries and traditions. To explore the country and take all the best memories you need to plan the trip. Here are some important information and facts you need to know before travelling to Uzbekistan.
1. Visa
For citizens of Russia and the CIS countries, Uzbekistan has a visa-free regime for up to 60 days. To enter the country you just need a passport.
2. Registration
The biggest disadvantage and inconvenience of travelling to Uzbekistan is registration. All tourists must fill in a special form with the place of residence. Hotels provide a blank with the dates of entry and exit, and when leaving the country it is necessary to provide this document.
In addition to specifying the place of residence, guests of the country fill out a declaration. Keep in mind that you need to specify the entire amount in currencies that you bring to the country. Upon departure, you will fill in one more declaration and the amount indicated in it must be less than the one upon entry.
3. The best time of year for a trip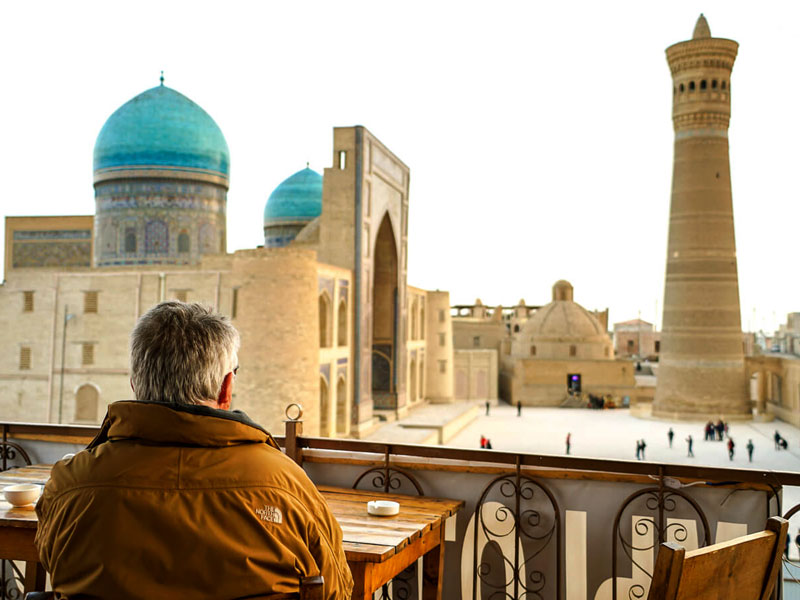 The climate of Uzbekistan is continental and arid. The summer months are very hot, and if you have not planned a tour of the mountainous regions, it is best not to visit the country in the summer.
The best time of year for a trip is spring from April to mid-June and early autumn.
4. Currency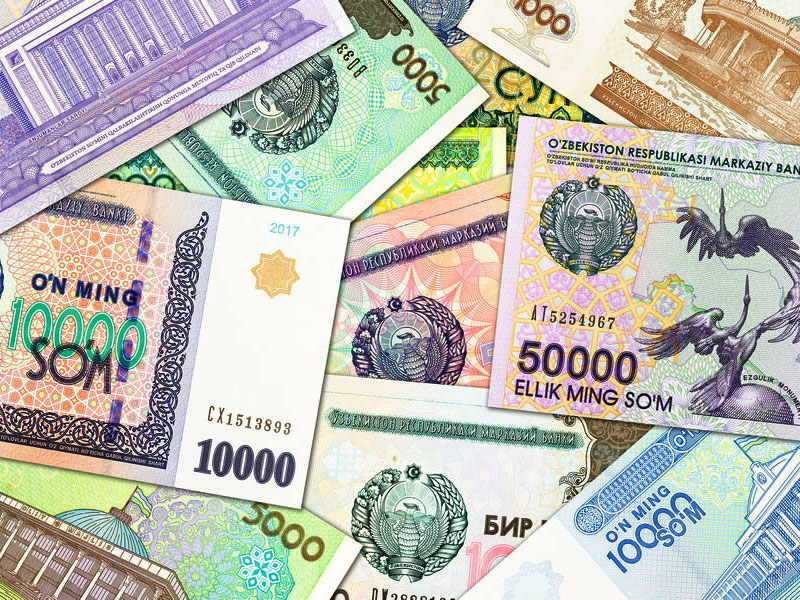 The local currency is called SUM (UZS), the coins are called tiyin. There are no private exchange offices in Uzbekistan, and currency can be exchanged only in banks and in specialized exchange services. $ 1 in local currency is approximately 3000UZS. There is also an unofficial exchange rate for private individuals in the markets. The rate is much higher, but in this case, it will be at your own risk and without guarantees. For convenience, you'd better change the currency in Tashkent and keep cash with you. It may be difficult to find exchange offices and ATMs in other cities.
5. The mentality of the people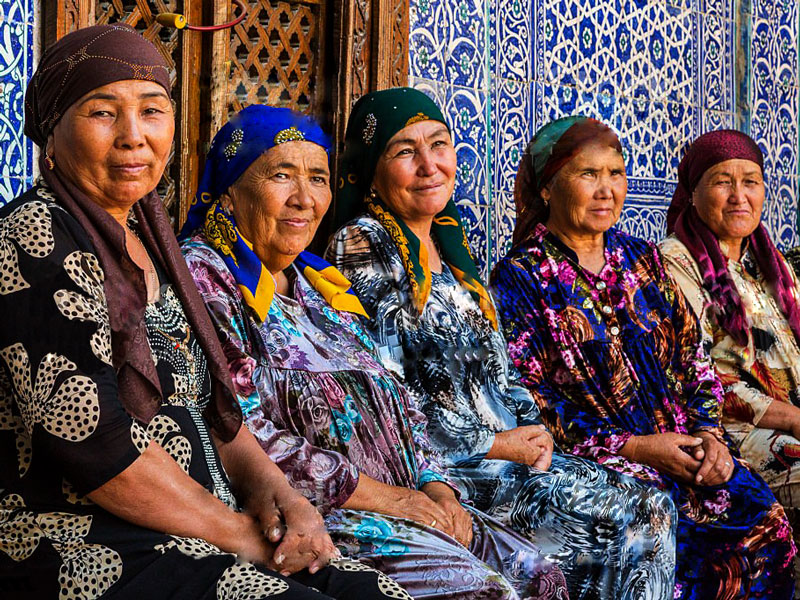 Uzbeks are known for their hospitality and kindness. Tourists are always welcome here, they communicate easily and with great willingness. The most interesting tradition is to invite strangers to family parties. Uzbeks believe that the more guests, the better.
If the local invites you to his house, be sure to accept the invitation. Otherwise, he may be offended. The guest in the house is honourable and the most important person: they treat and entertain him.
Children and teenagers love to get photographed. They get acquainted with tourists and take photos, often on your own camera.
6. Security
In terms of security, Uzbekistan is considered the safest country in Central Asia. It is necessary to keep general safety rules like staying home late at night and not going out alone. Try not to keep much cash with you, do not conflict with local people and try not to behave too provocative. Let's not forget that this is a Muslim country with its own traditions.
7. Medical insurance
Despite the fact that medical insurance is not necessary for Uzbekistan, for your safety it is best to insure yourself and get high-quality medical care if necessary. You can get a tourist medical insurance online or through a tour operator.
8. Drinking water and local food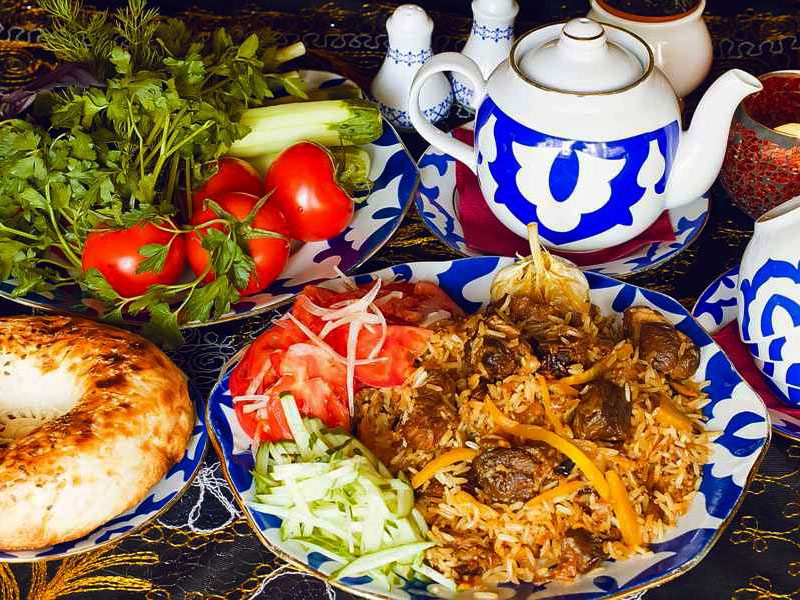 Getting acquainted with a new country and culture begins with the national cuisine. However, this gastro adventure carries risk factors. As for the national Uzbek cuisine, first of all, you need to know that the dishes are very fatty. They mainly use lamb meat. The meal begins with fruits and sweets, then vegetables are served, next comes soup, and at the end, the main dishes are served.
In Uzbekistan, the locals drink boiled cold water from a tap. Never drink cold water with traditional Uzbek pilaf or you will end up with indigestion and heartburn. In some regions, it is forbidden to drink tap water due to increased salt concentration. For washing fruits and vegetables is also better to use boiled water. Keep bottled water with you, especially on a hot summer day.
9. Internet and communication
In the country, the quality of the Internet is below average. In metropolitan hotels and cafes have Wi-Fi, but it is either very weak or simply not connected.
A foreigner can buy a local SIM card only in the service centres of mobile operators. In Uzbekistan, there are two main operators Ucell and Unitell.
10. Shopping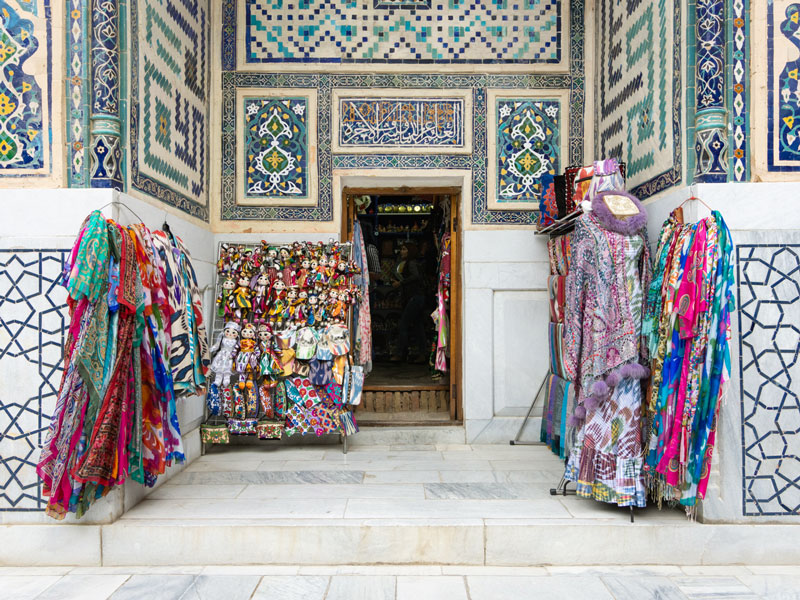 It is impossible to leave Uzbekistan without souvenirs. Almost all souvenirs are unique and handmade. You can find a great variety in local markets. Keep in mind that when buying antiques, it is necessary to clarify the age, since it is forbidden to take out souvenirs over 50 years old.
The most popular souvenir is the ceramic figure of Khoja Nasreddin. You can also buy traditional ceramics, knives, silver jewellery and Uzbek wine.
Choose the Tour to Central Asia you like most and we will organize your amazing holidays in 5 stans.
Thank you! You have succeeded your payment. Our tour coordinator will contact you the nearest working