National currency in Uzbekistan is som or sum (UZS) and tiyin. It has been put into circulation in 1994 and today there are banknotes of 100, 200, 500, 1000, 5000 and 10000 value. In 2017, the 50000-value banknote was put into circulation. There are cultural and historical monuments depicted on the banknotes. In 2015 the national currency of Uzbekistan has recognized the most beautiful banknote among other world banknotes.
Currency Exchange in Tashkent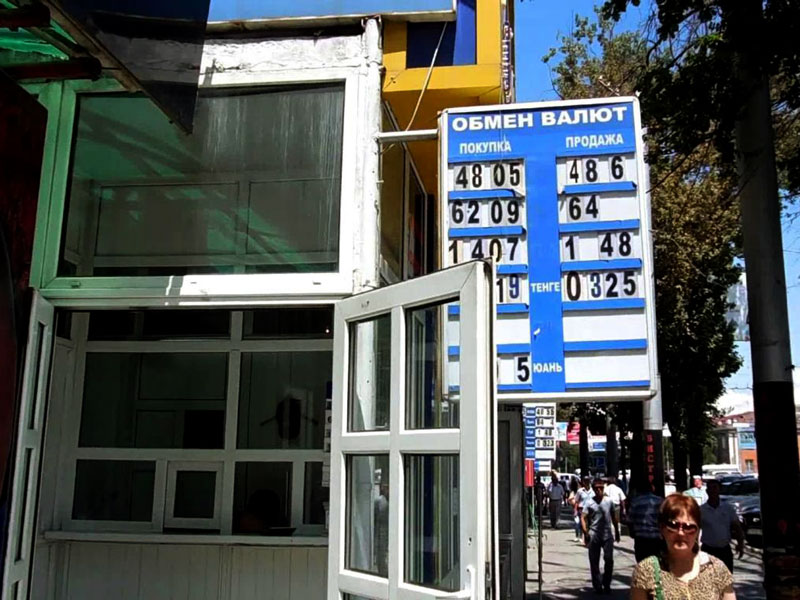 In all official exchange offices in Tashkent, it is possible to change US dollars and euros. These two foreign currencies are the most frequently used ones in Uzbekistan. Before 2017, there was a black market for currency exchange. It offered twice as profitable rates than the official rates. In 2017, after the currency reform, there is a single rate in banks and exchange offices. Black market no longer exists.
Exchange offices are available in airport, banks, almost all hotels, bazaars, and supermarkets. Some offices of the hotels operate 24 hours. To exchange money you will need a passport or ID. It may be a bit difficult or even impossible to change som back to foreign currency outside of Uzbekistan so make sure to change as much money as you are supposed to spend or simply change it back before leaving. Changing sum back to other currency at the border can also be difficult.
ATMs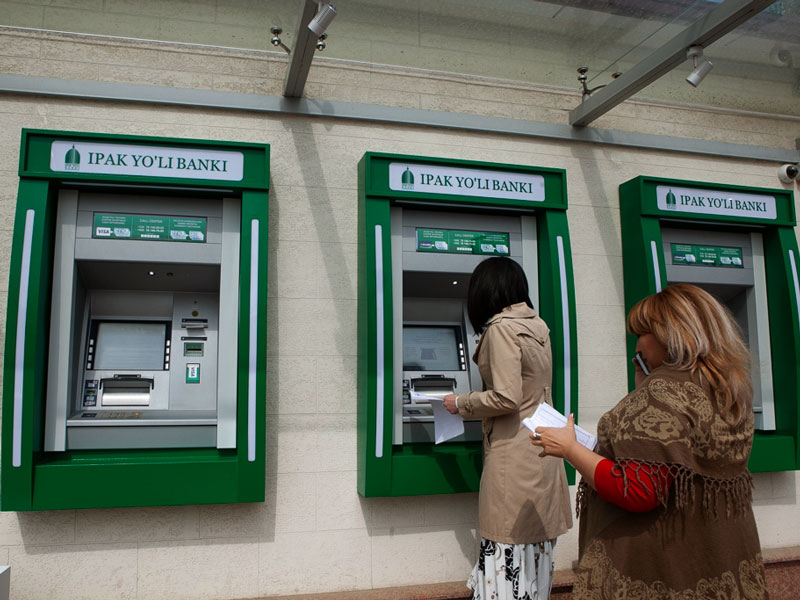 ATMs are available in the city centre, top hotels, and banks. Still, on a high season, the ATMs are frequently out of cash and you may end up with no money. It is advised to keep as much cash as you are going to spend in Tashkent and Uzbekistan so that you will not need to use ATMs.
It is possible to withdraw US dollars in some of the ATMs of 5-star hotels like City Palace Hotel, Grand Mir hotel, Radisson Blu, etc. US dollar withdrawal is also available in banks still it will take more time, paperwork and commission.
Credit cards
You can use cards in most five and four-star hotels and restaurants in Tashkent. Still, this type of payment has a bit higher commission. Visa, MasterCard, American Express cards are available in the capital.
Choose the Tour to Central Asia you like most and we will organize your amazing holidays in 5 stans.
Thank you! You have succeeded your payment. Our tour coordinator will contact you the nearest working