Travelling is always a great experience. To have an unforgettable holiday there are some utterly important things to be preplanned. In order to plan the budget of the tour, it is best to get some information about the price range for accommodation, transport and food, as well as learn the currency of a particular country.
The prices in Uzbekistan and other countries of Central Asia are quite attractive for the tourists of CIS, Europe etc. To help you plan your budget we have prepared a list of prices range for different categories in Uzbekistan.
Prices in Uzbekistan: Currency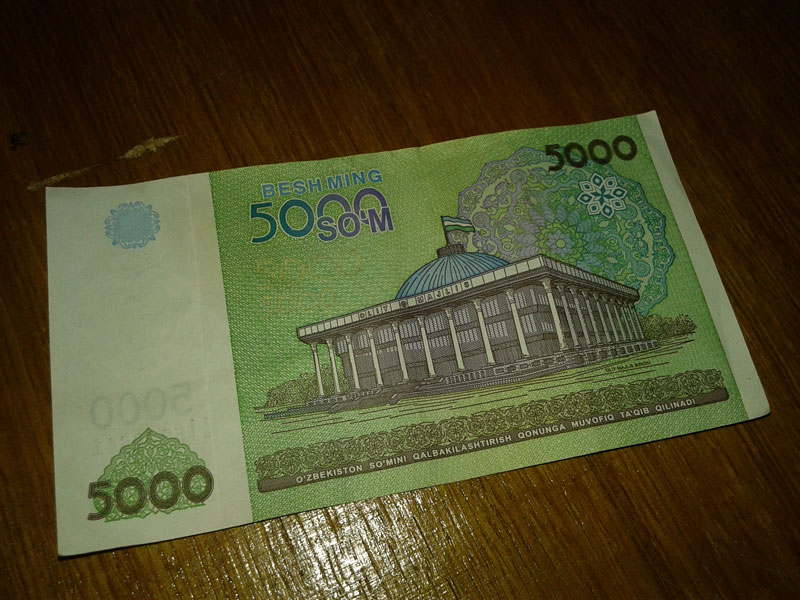 The national currency is called sum (UZS), the coins are called tiyin. Since 1994, there are banknotes of 100, 200, 500, 1000, 5000 and 10000 UZS in circulation. The current rate of currency can be checked online. At this moment 1$ is approximately 8400 UZS (1 RUB is about 130 UZS). All the services are available only in a local currency so tourists are advised to have enough cash, especially when visited small towns and villages. Credit cards are accepted only in Tashkent, in 5-star hotels and restaurants. ATM's are also available in large cities like Tashkent, Bukhara and Samarkand but more often they do not work properly or there is a lack of money. In 5-star hotels, there are ATMs for US dollars' withdrawal.
The currency exchange offices are available at the airport, banks and in most hotels that are open 24 hours. The official exchange offices work with a single exchange rate while there is also an unofficial rate offered by private individuals. They usually operate in the local markets and offer a higher rate. Tourists should be aware of those individuals because the actions of both buyer and seller are illegal.
Prices in Uzbekistan: Accommodation
Uzbekistan is one of the countries that are not quite flexible in terms of accommodation. One has to register the stay and note the address upon arrival so it is impossible to go for Couchsurfing or just find an option on the spot.
Hostels and dorm beds are available only in the main touristic centres Bukhara, Samarkand and the capital. The average price for a dorm bed is 8-15$, double room in a cheap hotel will cost 10-30$, the price for a double room in a 4-star hotel will be 25-140$ and 200$ for a 5-star hotel room.
Keep in mind that there is a 2$ tourist tax in the hotels per night. When booking online it should be checked whether the price already includes the tax or not. Here is a good thing about accommodation. You can bargain at hotels in Uzbekistan so take your time to discuss the price. Most hotels are not available online so make sure to contact an agent from Uzbekistan to find the best option for you.
Prices in Uzbekistan: Transport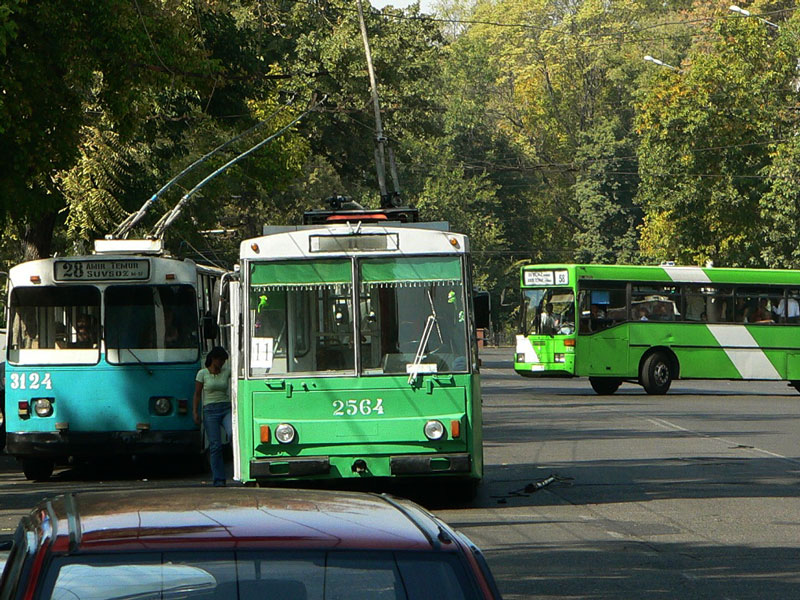 Public transport in Uzbekistan is quite a cheap way to travel about the country. Still, the service quality of public transport could have been better. City buses in Tashkent are modern and much comfortable. The only thing that may cause discomfort is the Uzbek route. Metro is available only in the capital. Railway transport connecting main cities is also a good option for tourists. The trains are quite comfortable and the price of a ticket is really attractive. The residents of the Russian Federation can also travel to Uzbekistan by train from Moscow, Saratov, St. Petersburg and Chelyabinsk. The railway transport connects the largest cities of Central Asia, Tashkent and Almaty.
The price for one way ticket of the local transport and metro is 0.15$. There is also a monthly pass for local transport (15$).
The fixed price for taxi per km is 0.20$ and 2.20$ for 1-hour waiting. The starting price for a taxi is 0.60$. Taxi from the airport of Tashkent to the city centre will cost 4$.
Car rental is not so popular in Uzbekistan. The price for an economy class car for a day is about 12$. The price of 1 l fuel is 0.63$.
Prices in Uzbekistan: Food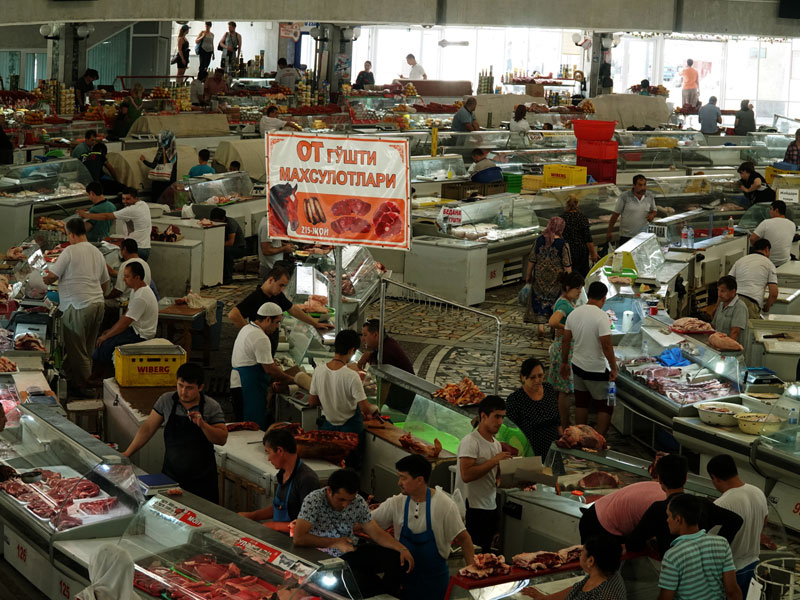 Big supermarkets can be found mostly in Tashkent. Again, the luxurious restaurants are available only in Tashkent. Dinner in a cafe or fast food is very affordable, so tourists often prefer to eat in cafes rather than buying products. Alcohol can be found only in specialized stores. Local beer costs about 1.50$, the price for an imported beer is 2.80$, wine costs 4$.
A meal in a budget restaurant or fast food will cost about 8$ for 2 people. The price for a fancy restaurant and cafe for 2 will be about 25$. Dishes of national cuisine are cheap and very tasty so you'd better choose national restaurants for an affordable and tasty meal.
Choose the Tour to Central Asia you like most and we will organize your amazing holidays in 5 stans.
Thank you! You have succeeded your payment. Our tour coordinator will contact you the nearest working