Before traveling a budget tourist explores all the ways and life hacks to save money. In Armenia, you can easily spend an unforgettable holiday with a limited budget. If you are already packing things for a trip to Armenia, learn our 20 life hacks on how to save money in Armenia.
1. Currency
Armenian currency is Armenian dram (AMD). In Armenia, all services are provided in a local currency, so make sure to change the currency beforehand. The best exchange rate is in supermarkets. Also, you can check rates on the official website www.rates.am, which indicates the current rate in each bank. On the site, you can find information and the location of each bank. In Yerevan, you can use credit cards, but in small towns it is best to keep cash.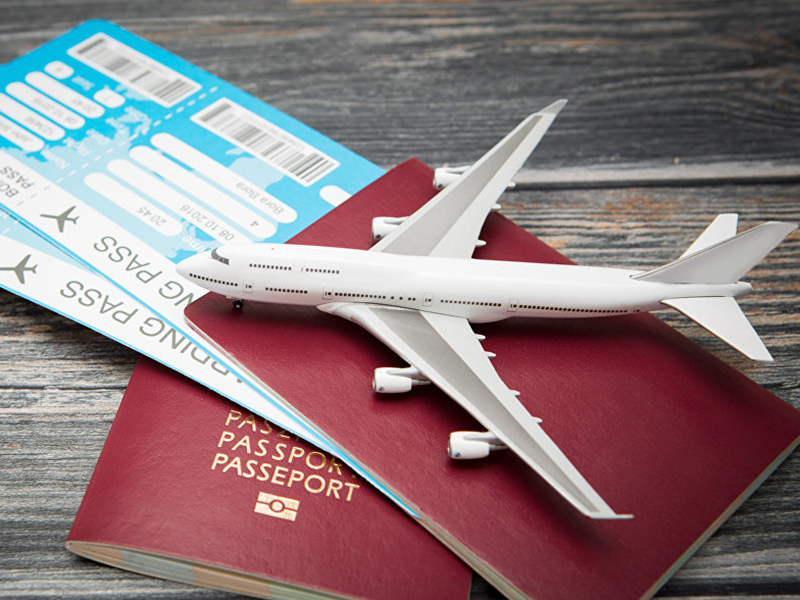 2. How to get to Armenia?
The most convenient and fastest way to travel to Armenia is by airplane. You can also take a tour on bus to neighboring Georgia. It will be cheaper to travel by bus. It will take more time, on the other hand, you will see the beauty of the region. You can also travel to Armenia by train from Tbilisi and Batumi.
3. Visa
For CIS residents, entry to Armenia is visa-free. Recently, the rules for tourists from Russia have been changed. According to the new rules residents of Russia can visit Armenia with a valid internal passport of a Russian citizen. This is another plus of saving on travel. Learn more about visa to Armenia, Georgia and Azerbaijan from our post.
4. Flights
A true traveler knows that the earlier you book a ticket, the cheaper it will be, especially if you want to visit Armenia on holidays. Hot tourist seasons in Armenia are New Year holidays, May holidays and summer months. Try to buy tickets online and book a hotel in advance. The most popular hotels and guest houses in Armenia are listed on booking.com and TripAdvisor. Plus, you can read reviews and choose the right hotel.
5. How do I get from the airport to the city center?
The most convenient way to get from Zvartnots airport to the city is by taxi. The fare is about $ 10, in case you take a taxi without preorder. If you order an online taxi, it will cost about $ 6. There are public transport available (the price is about 0.20 cent). You can download some apps (Yandex Taxi, GG Taxi) to your smartphone for getting the taxi at affordable prices.
6. Season
The most expensive season in Armenia is winter. In the ski resorts are quite high prices in hotels and guest houses, as well as tickets for ski lifts. Calm seasons are spring and autumn. In autumn it is definitely worth visiting Armenia and taste delicious seasonal fruits which are very cheap in the country.
7. Transportation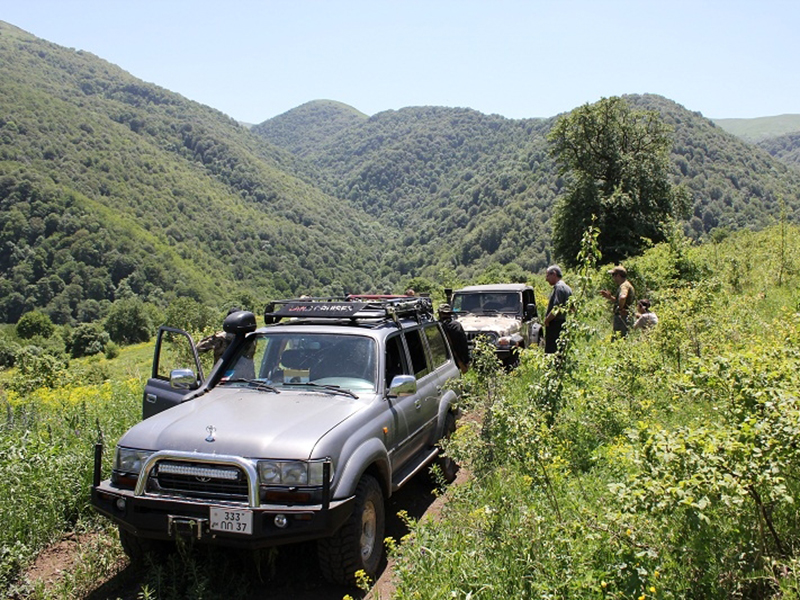 Taxi in Armenia is very affordable. You can catch a taxi at any time of the day or night. You can also download one of the popular online taxi applications for more convenient transportation (gg, Yandex taxi, Utaxi). The online taxi service clearly indicates the price, so you will avoid the risk of being cheated. To save money travel from city to city by public transport.
8. To Armenia by car
Tourists often visit Armenia by their own car. It is very convenient and cheap. On the other hand, the price of petrol may be higher than in your country. Before a trip, it is necessary to specify the prices and then decided what is cheaper and more comfortable.
9. Excursions
If you want to visit popular attractions, learn the country in advance, choose the top destinations for yourself and pick a tour at an affordable price on the spot.
10. Food
In Armenia, everything is relatively inexpensive. In Yerevan, there are a lot of grocery stores and large supermarkets. To save money you can buy food and cook a light snack yourself. Many cafes and bistros also have affordable prices, but it's best to get acquainted with the prices, before making an order.
11. Fresh fruits and vegetables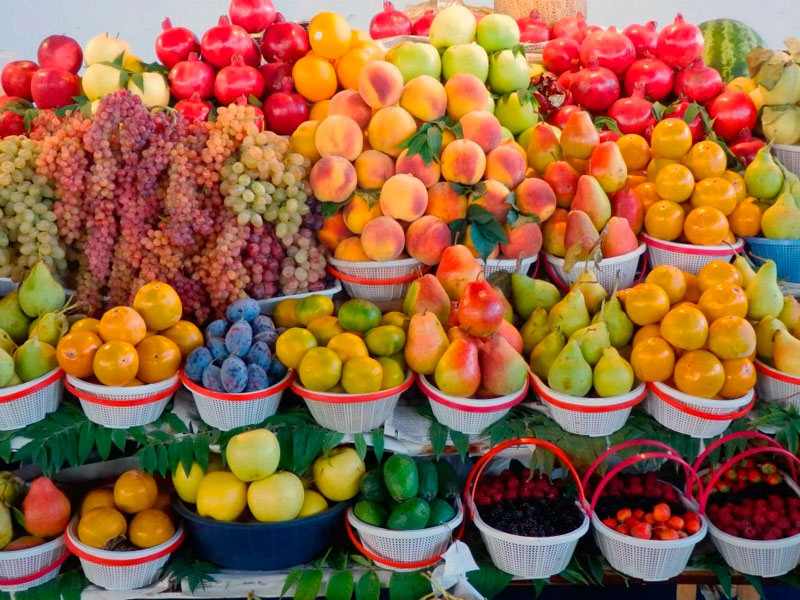 It is best to buy seasonal fruits and vegetables in small vegetable stores or small shops on the street. In supermarkets, fruits are usually more expensive.
12. Accommodation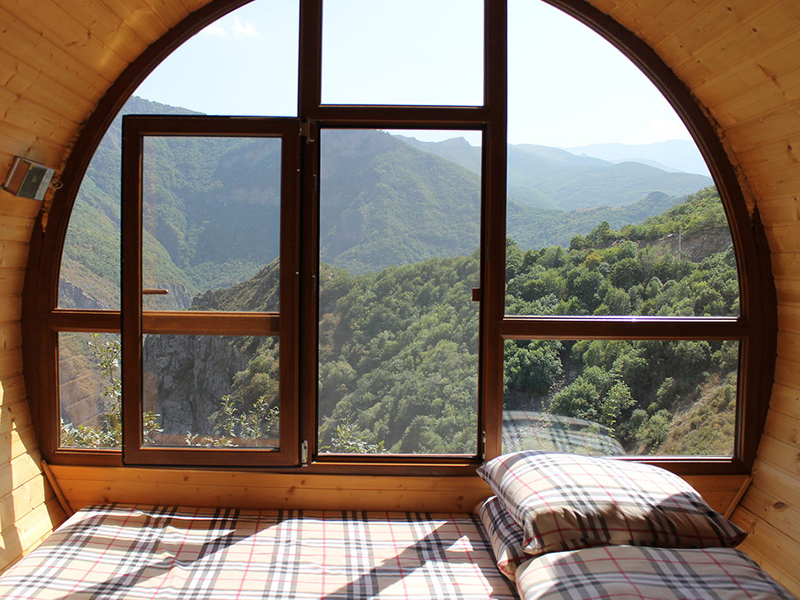 In all tourist cities of Armenia, there are numerous luxury hotels, hostels and guest houses. Hostels and guest houses are more affordable. In Armenia, it is popular to rent an apartment for a few days. The average price for a small apartment is $ 25 per day. If you are traveling with a small group and wish to have a quiet holiday, an apartment is a great solution.
13. Couchsurfing
The most popular way to find free accommodation while traveling is couchsurfing. In Armenia, you can also find couchsfers, who will be happy to invite you as a guest. Well, Armenians are famous for their hospitality all over the world.
14. Camping
In summer, it is worth visiting the mountain and forest areas of Armenia. Go for camping to be close to nature and spend an unforgettable holiday. Plus, camping will be cheaper.
15. The Internet
The Internet is available in all major tourist cities. All hotels, cafes, restaurants, shopping centers have open wi-fi spots. You can connect to close wi-fi spots by asking the password from the staff. No reason to spend money and buy a local sim card or turn on connect roaming.
16. Sights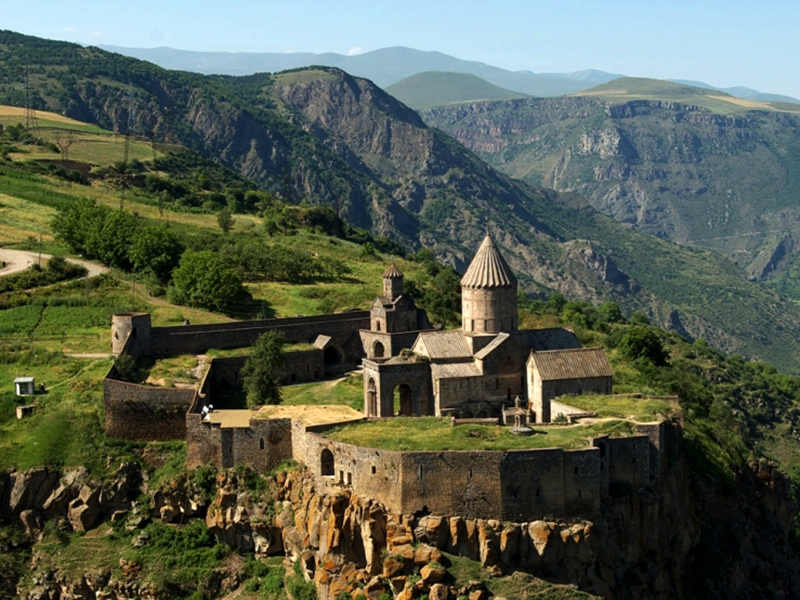 Armenia is a small country, and all popular attractions are located close to each other. You can visit several historical monuments in one day and save both on time and money.
17. Souvenirs
Vernissage is an open-air bazaar with the largest selection of souvenirs. There are so many interesting items that you'd better spend hours in search of souvenirs. Don't forget that it is a bazaar and you can always bargain and get your souvenir at a lower price.
18. Water in Armenia
Travelers are used to buying water in all countries. Just imagine that you can drink tap water in Armenia. It is not only clean but also tasty. In addition, there are drinking fountains with cold water in all the cities.
19. Shopping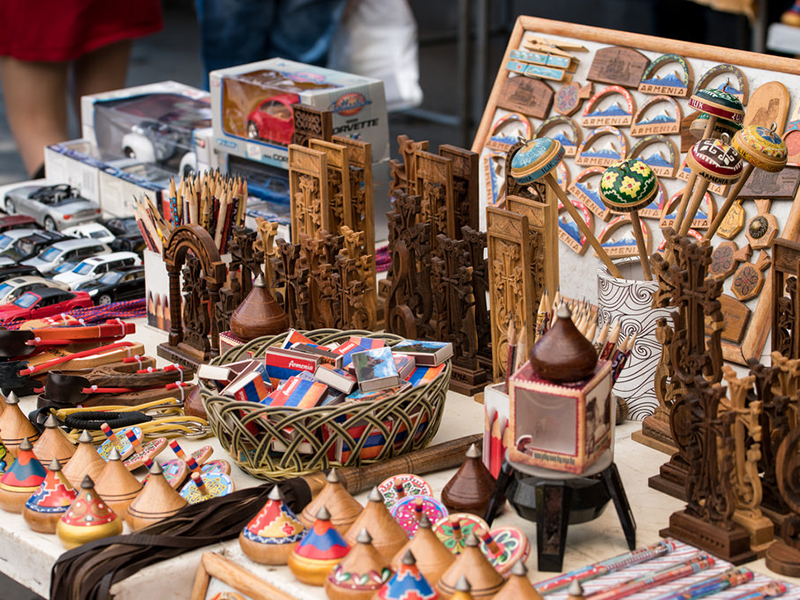 In Yerevan, there are several large shopping centers with famous brand shops. Prices are standard. To save on purchases, pay attention to discounts and tax-free stores. There are many tax-free shops in Yerevan, so you will definitely have affordable shopping in Yerevan.
20. Rent a car
If you prefer to travel by car, you can use the car rental service. To save many choose a car on gas.
Choose the Tour to Armenia you like most and tour-operator Arara will organize your amazing Holiday in Armenia. Travel to Armenia with the local agency.
Thank you! You have succeeded your payment. Our tour coordinator will contact you the nearest working