SPA procedures are becoming more and more popular among the inhabitants of large cities. That is not surprising – the treatment with "sea gifts", massages, body wraps – all this helps to relax and get rid of the accumulated tension and stress so inherent to residents of big cities. Various SPA treatments also help to improve health, improve skin condition and even lose some weight. Today we will tell you about the most famous centers offering SPA services in Yerevan, as well as offer some spa hotels in resort towns of Armenia.
SPA in Armenia: Gold's Gym
The world-known network of gyms, Gold's Gym, has been opened in Yerevan not long ago. Now all those who wish can buy a subscription, attend this center, swim in a huge Olympic pool, exercise in a well-equipped gym, take dancing and fitness lessons and improve his/her physical shape. Besides all that was mentioned above Gold's Gym offers a great range of SPA procedures. Here you will be able to relax after a hard day, enjoy various kinds of massages, have your hair beautifully cut or styled and etc. Below you can get acquainted with the list of some International Medical SPA services.
Massages

Classical massage 60min. – 15 000 AMD

Swedish Massage 60 min. – 17 000 AMD

Anti-stress massage 60 min. – 15000 AMD

Hot Stone Massage 60 min. – 18000 AMD

Thai Massage 60 minutes. – 20 000 AMD

Hawaiian Massage 60 min. – 16 000 AMD

Anti-cellulite massage with bamboo 40min. – 12 000 AMD

Anti-cellulite massage (honey or vacuum) 60 min. – 18000 AMD

Massage for pregnant women 30 min. – 15 000 AMD

Body scrub

Peeling with sea salt – 13,000 AMD

Peeling with herbs – 13,000 AMD

Peeling with rice – 15,000 AMD

Peeling with chocolate – 16,000 AMD

Wraps

Wrap with honey – 20,000 AMD

Wrap with green coffee – 20,000 AMD

Wrap with chocolate – 25,000 AMD

Hairdressing

Creative haircut 3.000 AMD

Women's haircut 2.000 – 3.000 AMD

Men's haircut 3,000 AMD

Haircut with hot scissors 5000 AMD

Styling of short hair 2.000 AMD

Styling of medium hair 2500 AMD
And this is only half of spa services offered by Gold's Gym in Yerevan. For more information, you can visit the official website www.goldsgym.am
SPA in Armenia: Lady Zone
Some years ago in Yerevan was founded a new sport and fitness center Lady Zone. The name of it speaks for itself – it can be attended only by women, men are not admitted. You will find the complex by the following addresses 24/4 Azatutyan ave, Davtashen 38/2. Lady Zone offers a gym, fitness classes, dances and spa procedures. The prices here are slightly lower than in the famous Gold's Gym, but the quality is not inferior. An anti-stress full body massage will cost 12 000 AMD, and only back massage – 6 000 AMD. There is also a honey massage, hot stone massage, therapeutic massage, anti-cellulite massage, body peeling with rice, coffee, sea salt, facial peels and others. For more information, please contact the SPA center by phone 077 44 03 04.
SPA in Armenia: Avanta
One of the best-known networks of wellness clinics in Armenia is considered "Avanta". This medical center specializes in laser and instrumental cosmetology, dentistry and implantology, esthetic surgery, treatment of skin diseases and spa treatments. Here we will tell you a little about the spa services, but if you are interested in other activities of the company, you can visit their official website www.avanta.am.
Avanta offers:
Aromatherapy

Stone therapy

Thalassotherapy

Anti-cellulite program

Chocolate wrap

Relaxing massage

Solarium

Moroccan bath
During aromatherapy, experts use different scents for the treatment of ill health. This procedure is very good for stress and depression. The effect of thalassotherapy is based on the therapeutic properties of seawater. This procedure is well suited for skin diseases, as well as for general health, detoxification and relaxation. Chocolate wraps are ideal for those who want to get rid of cellulite, stimulate the metabolism and enhance skin microcirculation. Relaxing massage will help to cope with nervous excitability, rejuvenate and heal fatigue.
The Moroccan bath or hammam creates gradual warming of air up to 40 degrees with 100% humidity. It perfectly relaxes the body and cleans the pores.
SPA in Armenia: SPA resorts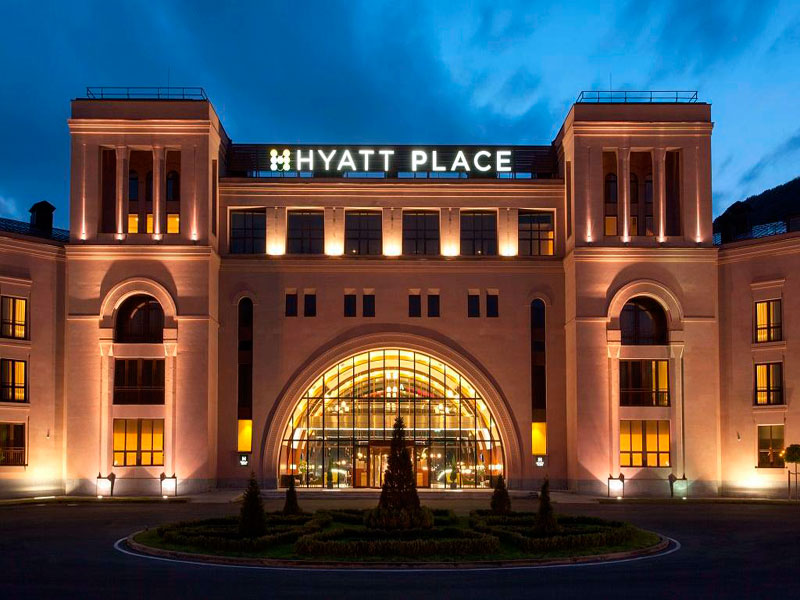 The famous resort towns of Armenia offer a huge range of spa hotels, where you can relax in the lap of beautiful nature and improve your health.
One of the most famous health resorts is the town of Jermuk that has received recognition due to its curative mineral waters, climate and beautiful nature. The local health sanatoriums conduct wellness and medical diagnostics and in the hotels you can enjoy spa services. The most known is the sanatorium "Jermuk Armenia", sanatorium "Olympia", the Hyatt Place Hotel and others.
Another no less popular resort is Dilijan known for its clean full of pine aromas curative air. Here we suggest improving complex "Dilijan Resort" and complex "Old Dilijan".
Choose the Tour to Armenia you like most and tour-operator Arara will organize your amazing Holiday in Armenia. Travel to Armenia with the local agency.
Thank you! You have succeeded your payment. Our tour coordinator will contact you the nearest working