One of the reasons why tourists prefer to spend their holiday in Armenia are very affordable prices. Below we will acquaint you with the prices for various goods and services in Armenia, so that you can feel comfortable after your arrival.
Prices in Armenia: Currency
To begin with, be informed that the national currency in Armenia is dram (AMD), which exists in the form of banknotes and coins. Most often during the daily expenses, Armenians use banknotes of 1000 or 5000 dram and coins of 200 and 500 dram.
According to 06.11.2015, the exchange rate in the country is as follows:
1 dollar = 475 drams

1 Euro = 534 AMD

1 ruble = 8.60 AMD
More detailed and accurate information can be found here.
Prices in Armenia: Transport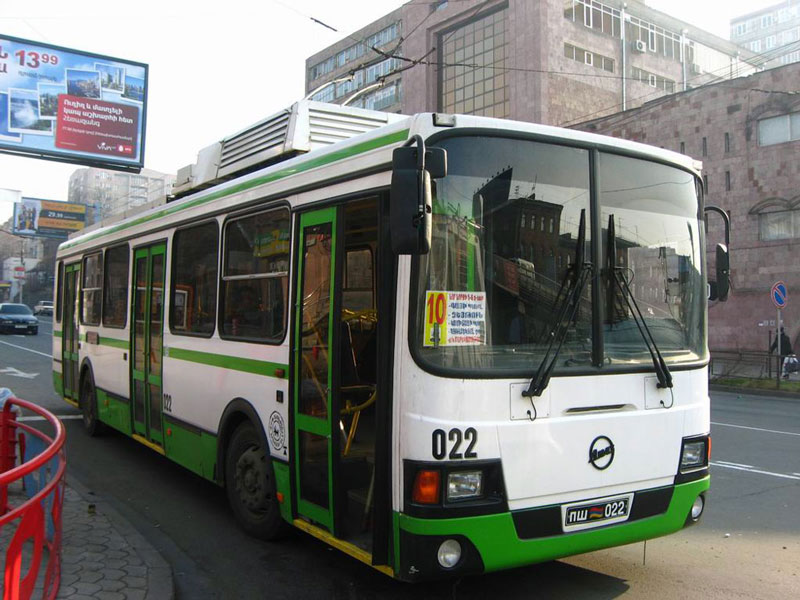 The most convenient way to move around Yerevan is by bus and minibus. Almost at any bus stop you can take the necessary number and get to any part of the city. And the fare is surprisingly low: only 100 AMD ($0.2). There are also trolley-buses, which are not so many, but you can take them in case you wish to save money, as the fare is absolutely low – only 50 AMD ($0.1). By the way, there are no checks, conductors or tickets in these types of the transport; you pay directly to the driver when taking off.
If you want to take a taxi, try to use the service of the official ones, which have special enumerators, because private drivers sometimes ask for too high prices. Remember, that the starting price of a taxi is 600 drams ($ 1.25) and each additional kilometer costs 100 drams ($ 0.2), so be careful and do not be cheated.
In Yerevan, you can also use the subway, where the fare is also quite inexpensive – only 100 drams ($ 0.2) for a single token.
Those who are going to travel around Armenia by car can take into consideration that the average price of petrol is about 1,200 AMD ($ 2.43).
Prices in Armenia: Accommodation
The accommodation in Armenia cannot be considered the cheapest in the world, but not very expensive. Those who wish to save can choose hostels or budget hotels, which are many in the country. For example, in the hostels Center-Hostel, Grand Hostel, My Corner the price for one night is about $10. Of course, there are more expensive options, for example, in the hostels Glide, Kantar, Envoy, Theatre the room will cost from $ 10 to $ 20.
What about the hotels, the choice is great especially in the capital and resort towns. The prices in the most luxury ones, such as Marriott, Tufenkian, Ani Plaza, Royal Tulip start from 50 000 AMD ($100) and higher
Those who want to rent an apartment should take into consideration that the price depends on the location, number of rooms and quality of repair. Accordingly, an apartment in the center of Yerevan with a good repair will not be cheaper than $ 180 per day. The farther from the center – the cheaper. The average price of renting an apartment in Yerevan is about 20,000 per day ($ 41).
Prices in Armenia: Products
Local products and local fruits and vegetables in Armenia are rather inexpensive. This is not surprising: Armenia is a sunny country with all the favorable climatic conditions for the cultivation of fruits and vegetables that are here in abundance. Accordingly, the prices are low.
If you are not going to stay in a hotel and will have to take care of your everyday menu, you can get familiar with following prices:
Bread- 150- 400 AMD ($ 0,3-0,8)
Cheese- от 1700 AMD per kilo ($ 3,5)
Butter – 270 AMD per 100 gr ($ 0,5)
Sugar- 450 AMD per kilo ($ 0,9)
Milk- 370 AMD per liter($ 0,7)
Yogourt- 150-350 AMD ($ 0,3-0,7)
Prices on fruits/vegetables per kilo:
Apricots – 300-1000 AMD, depends on the harvest ($ 0,6 – 2)
Apples- 200-600 AMD ($ 0,4- 1,25)
Grapes- from 300 AMD ($ 0,6)
Peach- from 350 AMD ($ 0,7)
Tomatoes- from 250 AMD ($ 0,5)
If you do not wish to dine at home or want to try Armenian national dishes, there is a wide range of both luxury restaurants and cafes offering fast-food. In fast food chains you can have a full meal and pay only 1500-2000 AMD ($3- 4), in the national restaurants the dinner will cost from 5000 to 15000 AMD ($10-30) or higher that depends on the prestige and selected dishes.
Prices in Armenia: Mobile service
If you do not want to use roaming during their stay in Armenia, Armenian operators SIM cards can be purchased in any book stall for 1000 drams ($ 2). Rates operators (Beeline, Orange, VivaCell -MTC) are different, but on average we can say that one minute of talk within Armenia will cost 20-30 drams ($ 0.04 – 0.06).
Choose the Tour to Armenia you like most and tour-operator Arara will organize your amazing Holiday in Armenia. Travel to Armenia with the local agency.
Thank you! You have succeeded your payment. Our tour coordinator will contact you the nearest working