One of the reasons why tourists prefer to spend their holidays in the South Caucasus is very affordable prices. Below we will acquaint you with the prices for various goods and services in Armenia, Georgia and Azerbaijan so that you can feel comfortable after your arrival.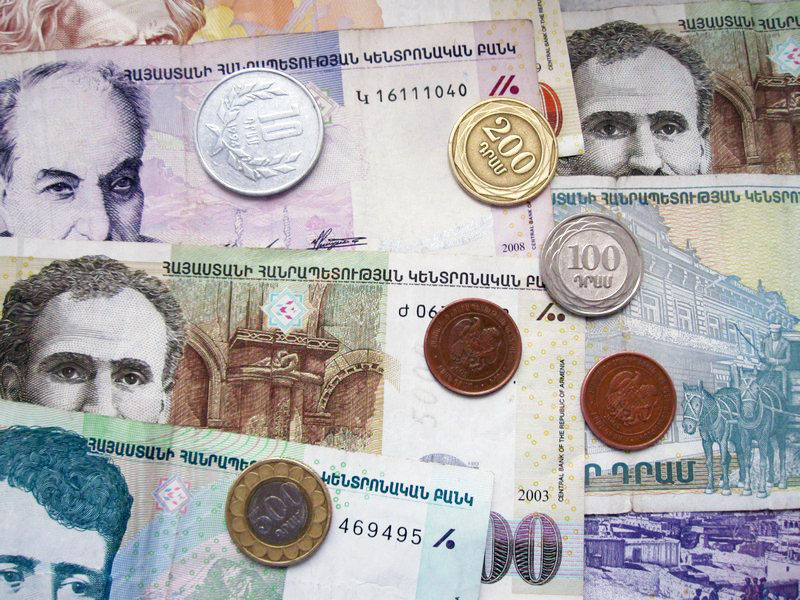 To begin with, be informed that the national currency in Armenia is dram (AMD), which exists in the form of banknotes and coins. Most often during the daily expenses, Armenians use banknotes of 1000 or 5000 dram and coins of 200 and 500 dram.
According to 11.20.2021, the exchange rate in the country is as follows:
1 USD = 474 AMD

1 EUR = 534 AMD

1 RUR = 6.40 AMD
More detailed and accurate information can be found here.
Prices in Armenia: Transport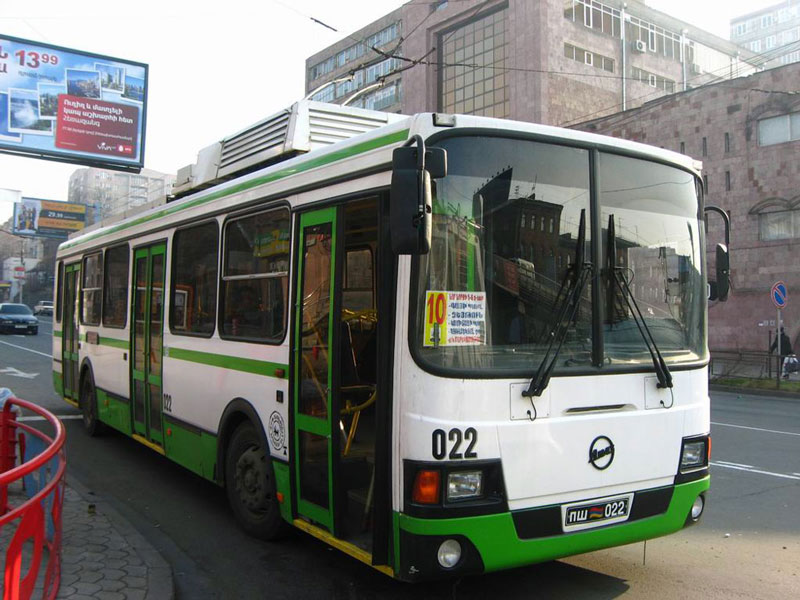 The most convenient way to move around Yerevan is by bus and minibus. Almost at any bus stop, you can take the necessary number and get to any part of the city. And the fare is surprisingly low: only 100 AMD ($0.2). There are also trolley-buses, which are not so many, but you can take them in case you wish to save money, as the fare is absolutely low – only 50 AMD ($0.1). By the way, there are no checks, conductors or tickets in these types of transport; you pay directly to the driver when taking off.
If you want to take a taxi, try to use the service of the official ones, which have special enumerators because private drivers sometimes ask for too high prices. Remember, that the starting price of a taxi is 600 drams ($ 1.25) and each additional kilometer costs 100 drams ($ 0.2), so be careful and do not be cheated. You can also use GG Taxi and Yandex Taxi apps.
In Yerevan, you can also use the subway, where the fare is also quite inexpensive – only 100 drams ($ 0.2) for a single token.
Those who are going to travel around Armenia by car can take into consideration that the average price of petrol is about 1,200 AMD ($ 2.43).
Prices in Armenia: Accommodation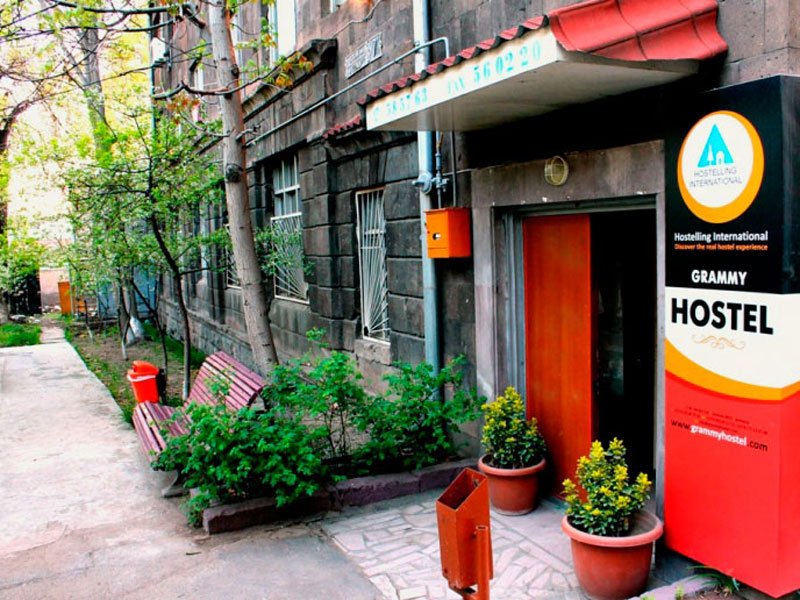 The accommodation in Armenia cannot be considered the cheapest in the world, but not very expensive. Those who wish to save can choose hostels or budget hotels, which are many in the country. For example, in the hostels, Center-Hostel, Grand Hostel, My Corner the price for one night is about $10. Of course, there are more expensive options, for example, in the hostels of Glide, Kantar, Envoy, Theatre the room will cost from $ 10 to $ 20.
What about the hotels, the choice is great especially in the capital and resort towns. The prices in the most luxurious ones, such as Marriott, Tufenkian, Ani Plaza, Royal Tulip start from 50 000 AMD ($100) and higher
Those who want to rent an apartment should take into consideration that the price depends on the location, number of rooms and quality of the repair. Accordingly, an apartment in the center of Yerevan with the good repair will not be cheaper than $ 180 per day. The farther from the center – the cheaper. The average price of renting an apartment in Yerevan is about 20,000 per day ($ 41).
Prices in Armenia: Products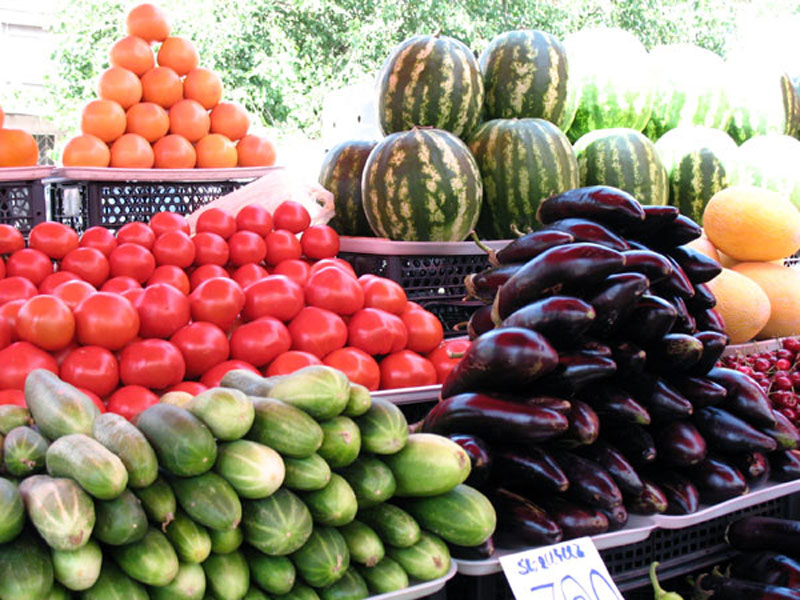 Local products and local fruits and vegetables in Armenia are rather inexpensive. This is not surprising: Armenia is a sunny country with all the favorable climatic conditions for the cultivation of fruits and vegetables that are here in abundance. Accordingly, the prices are low.
If you are not going to stay in a hotel and will have to take care of your everyday menu, you can get familiar with the following prices:
| | |
| --- | --- |
| Bread | 150- 400 AMD ($ 0,3-0,8) |
| Cheese (1kg) | 1700 AMD ($ 3,5) |
| Butter (100g) | 270 AMD ($ 0,5) |
| Sugar (1kg) | 450 AMD ($ 0,9) |
| Milk (1l) | 370 AMD ($ 0,7) |
| Yogourt | 150-350 AMD ($ 0,3-0,7) |
| Apricots (1kg) | 300-1000 AMD, depends on the harvest ($ 0,6-2) |
| Apples | 200-600 AMD ($ 0,4-1,25) |
| Grapes | from 300 AMD ($ 0,6) |
| Peach | from 350 AMD ($ 0,7) |
| Tomato | from 250 AMD ($ 0,5) |
If you do not wish to dine at home or want to try Armenian national dishes, there is a wide range of both luxury restaurants and cafes offering fast-food. In fast-food chains, you can have a full meal and pay only 1500-2000 AMD ($3- 4), in the national restaurants the dinner will cost from 5000 to 15000 AMD ($10-30) or higher that depends on the prestige and selected dishes.
If you do not want to use roaming during their stay in Armenia, Armenian operators SIM cards can be purchased in any bookstall for 1000 drams ($ 2). Rates operators (Beeline, Ucom, VivaCell-MTC) are different, but on average we can say that one minute of talk within Armenia will cost 20-30 drams ($ 0.04 – 0.06).
Prices in Georgia
As mentioned above, the prices in the whole are relatively low in Georgia. Guests from Europe, the USA, and even neighboring countries will find it attractive. The best thing about the country is endless opportunities even for budget tourists. The country has a wide choice of accommodation, tasty and cheap food and products, well developed and comfortable transportation.
Prices in Georgia: Currency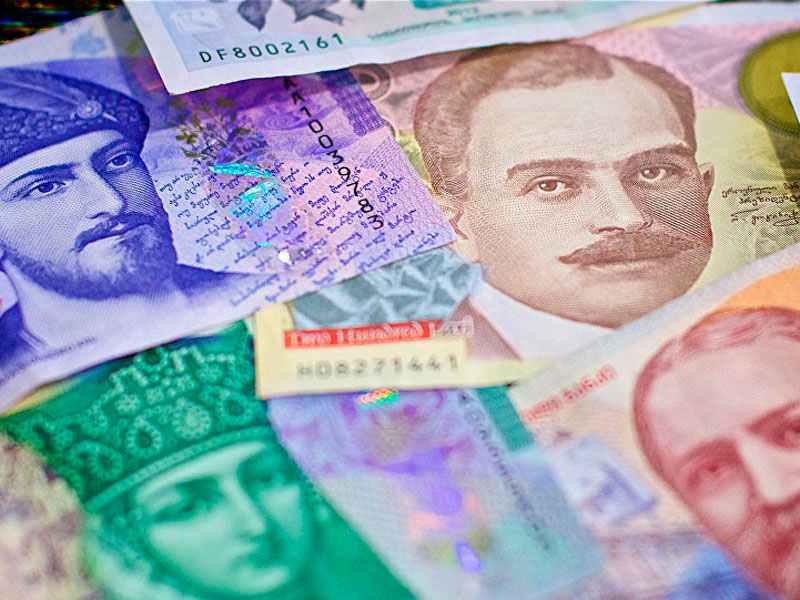 The currency in Georgia is called GEL (Georgian lari). There are banknotes in 1, 2, 5, 10, 20, 50, 100, 200 denominations, tetri coins of 1, 2, 5, 10, 20, and 50 denominations. All the services in the country are available exclusively in national currency. Foreign currencies (US dollars, rubles, euros, Ukrainian hryvnia, Armenian dram, Turkish lira) can be changed in exchange offices and banks. The actual rates can be checked on the official website of the National bank of Georgia.
Prices in Georgia: Transport
Public transport in Tbilisi and intercity buses are the cheapest means of transportation. Small city buses are available from early morning to midnight. Regardless of the length of the journey, the ticket costs 80 tetri (0,35$) crosstown. Detailed information about routes and timetables is available on the official website of the Tbilisi transport company.
Tbilisi metro has two lines with 21 stations operating from 6 am to midnight. The price for entrance is 50 tetri (0,21$). Payment is made only with a prepaid "Metro money" card. It can also be used on buses. For the first ride on a bus, the ticket will cost 50 tetri (0,21$), the second ride is cheaper and by the end of the day, the ride will be free.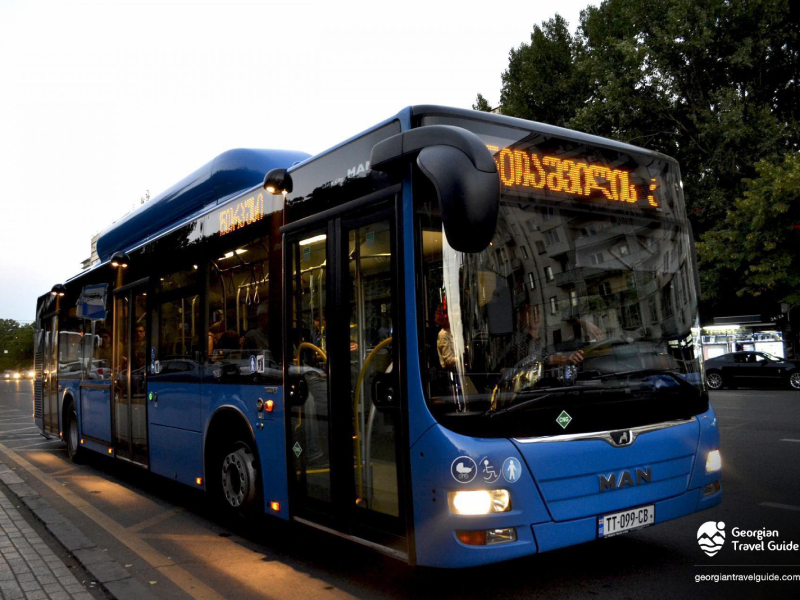 Taxi is very affordable both in Tbilisi and other cities. There are online taxi services as well as private taxis. For a private taxi, you can bargain the price. The average price for a ride from the city center to districts will be about 8 GEL (3$).
The price of train tickets depends on the destination. For example, Tbilisi - Batumi train ticket costs about 27 GEL (10$).
Tbilisi cable car to Mount Mtatsminda costs 2 GEL (0.70$).
Prices in Georgia: Accommodation
One of the best things about Georgia is cheap options for accommodation. There are numerous hotels, hostels, and guest houses in tourist centers. Plus, Airbnb and Couchsurfing is also a great option in Georgia. The average price per night for a room in a hostel or guesthouse will be 40 GEL (15$, the price mostly depends on the season). The same is the price for Airbnb. To get the best option make sure to book a room beforehand.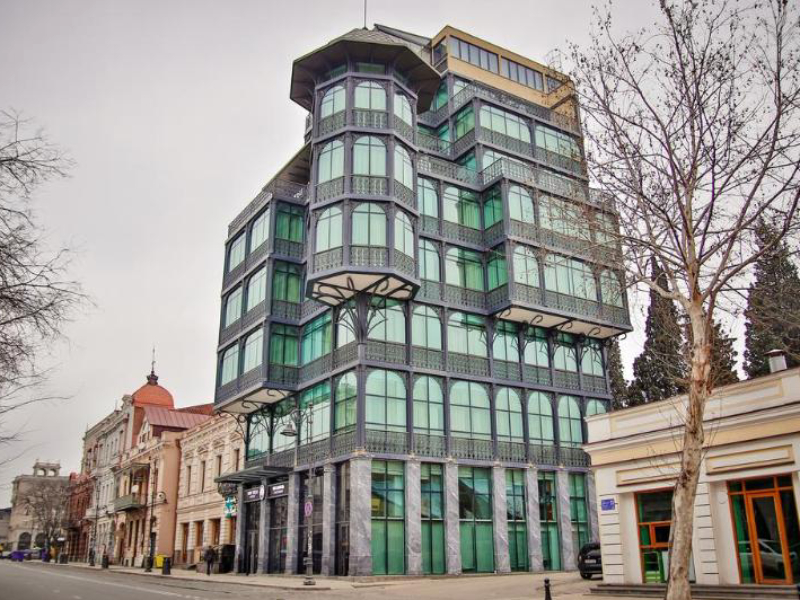 Camping and Couchsurfing is definitely the most suitable way to save money when you are on a budget tour. The camping season starts in May and lasts till October. On the vast territory of Georgia, there are thousands of destinations where you can organize camping.
Prices in Georgia: Products
The price of products is also relatively low than in any European country. As for food, it is always fresh and tasty.
| | |
| --- | --- |
| Dinner for two in an expensive restaurant | 50 GEL (18$) |
| Lunch in the business district | 17 GEL (6$) |
| A meal in fast food | 13 GEL (4$) |
| Dinner in an inexpensive restaurant | 15 GEL (6$) |
| A cup of coffee/ tea | 2 GEL (0,70) |
| Cocktail | 10 GEL (3$) |
| Coca Cola | 2 GEL (0.70$) |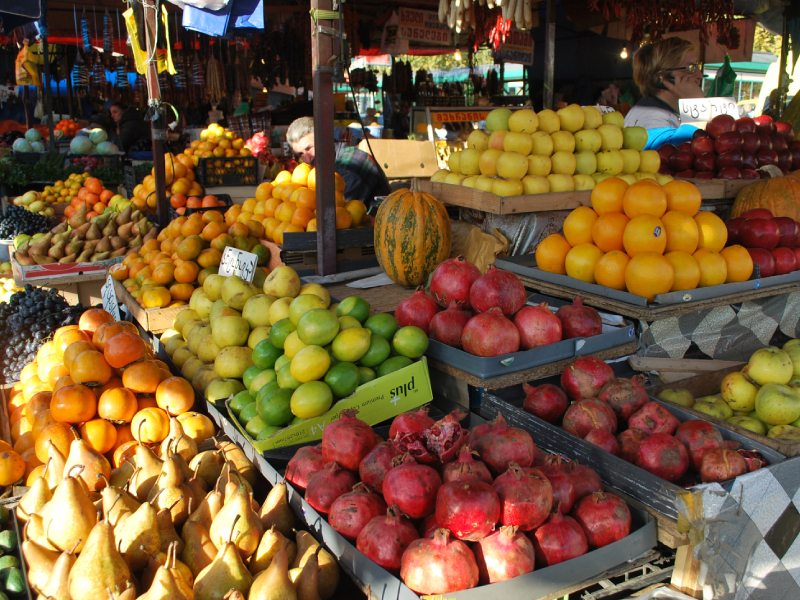 Here are the prices for food in case you want to cook for yourself.
| | |
| --- | --- |
| Bottle of water 1.5l | 1 GEL (0.30$) |
| Beer (domestic, 0.5l) | 2 GEL (0.70$) |
| Beer (imported, 0.33l) | 2.20 GEL (0.70$) |
| Wine (domestic, 1l) | 18 GEL (6.5$) |
| Loaf of bread | 0.80 GEL (0.30$) |
| Georgian cheese | 8 GEL (3$) |
| Milk (1l) | 3.5 GEL (1.20$) |
| Eggs (12) | 3.5 GEL (1.5$) |
| Yogurt | 1.25 GEL (0.50$) |
| Chicken breast (1kg) | 8 GEL (3$) |
| Potatoes (1kg) | 1.5 GEL (0.50$) |
| Tomatoes (1kg) | 2.5 GEL (0.90$) |
| Bananas (1kg) | 3.5 GEL (1.5$) |
| Apples (1kg) | 2 GEL (0.70$) |
| Oranges (1kg) | 3 GEL (1$) |
Prices in Georgia: Mobile service
There are three mobile operators in Georgia that offer high-quality mobile communication at a low price. All three operators have a wide choice of tariff plans with unlimited 4G internet that is the most useful for tourists.
For Russian tourists, the most optional is Beeline mobile operator that has special tariffs for local calls and internet packages.
Geocell mobile operator has an internet plan with unlimited social network browsing, as well as international calls for 0.20 tetri (10 cents).
For guests who are traveling across Georgia and mostly in remote areas, Magti mobile operation is the best choice. It has better coverage, free call within the network, cheapest international calls and 1000MB internet for 25 GEL (9$).
Prices in Azerbaijan
In comparison with Armenia and Georgia, the prices in Azerbaijan ars a little higher. According to tourist reviews, it is rather hard for budget tourists to find an affordable hotel. There are a lot of luxurious hotels and restaurants in Baku so for tourists who are not fixed on saving money, Azerbaijan will be a great country of opportunities.
Prices in Azerbaijan: Currency
The national currency is called Azerbaijani Manat (AZN). There are available manats of 1, 5, 10, 20 and 100 denominations and coins (qapik) in 1, 3, 5, 10, 20 and 50. The services are provided in national currency. The local exchange offices accept US dollars, British Pound, rubles and Turkish Lira.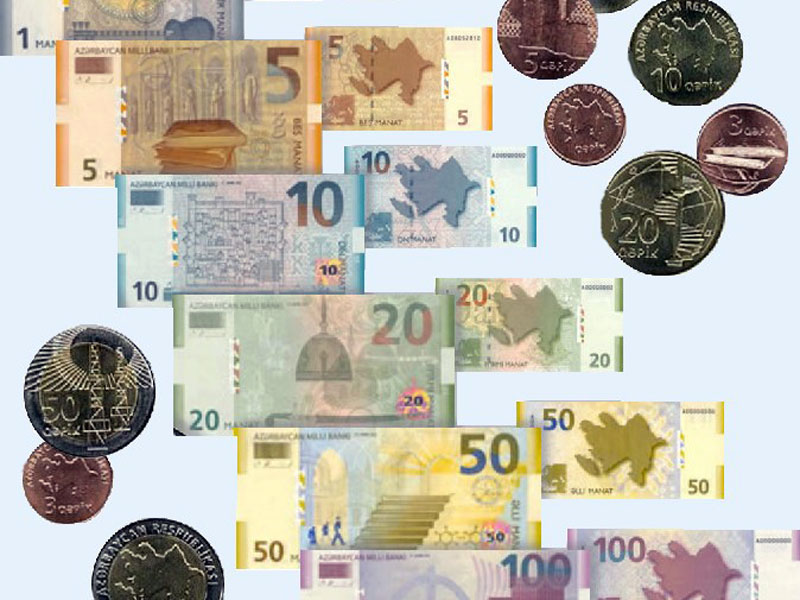 Restaurants and most hotels in Baku accept bank cards. If you are traveling to remote areas, make sure to have cash because there are no POS terminals there. Never keep cash more than you are going to spend. There is a high risk of pickpocketing in Azerbaijan.
Prices in Azerbaijan: Transport
Public transport in Azerbaijan is developed and cheap. There are buses and metro available in the capital. A one-way ticket for a bus in Baku is 0.20 AZN and 0,50 AZN to suburbs (0.10$, 0.30$). For new buses, only BakiKard credit card is used. The card can be purchased at any metro station or bus stop. BakiKard costs 2 AZN (1$).
Metro connects the city center with the Old town and suburbs. The ride costs 0.20 AZN (0.10$) regardless of distance.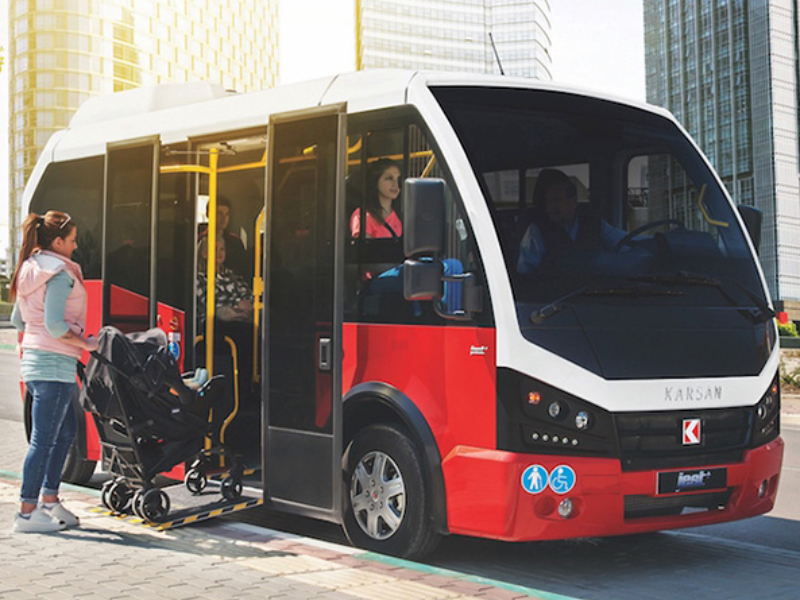 Private taxis in Azerbaijan have no fixed prices and you can always bargain. At the same time, they can easily cheat and ask for double price. Online taxi with fixed rates is the best choice. The initial price for a violet cab is 1 AZN (0.50$), first 10 km is 0.70 AZN (0.40$), for the next 10 km the price will be 0.40 AZN (0.20$) and 0.20 AZN (0.10$) for the third 10 km.
Prices in Azerbaijan: Accommodation
Prices for hotels and hostels are a bit higher than in other countries of the region. The prices for low season range from 30 AZN (20$) in a good hostel. The price for luxurious 5-star hotels ranges from 80 to 150 AZN (50-100$). Airbnb is an option available only in Baku. Tourism is still on the stage of development this is why Couchsurfing is not an option for Azerbaijan.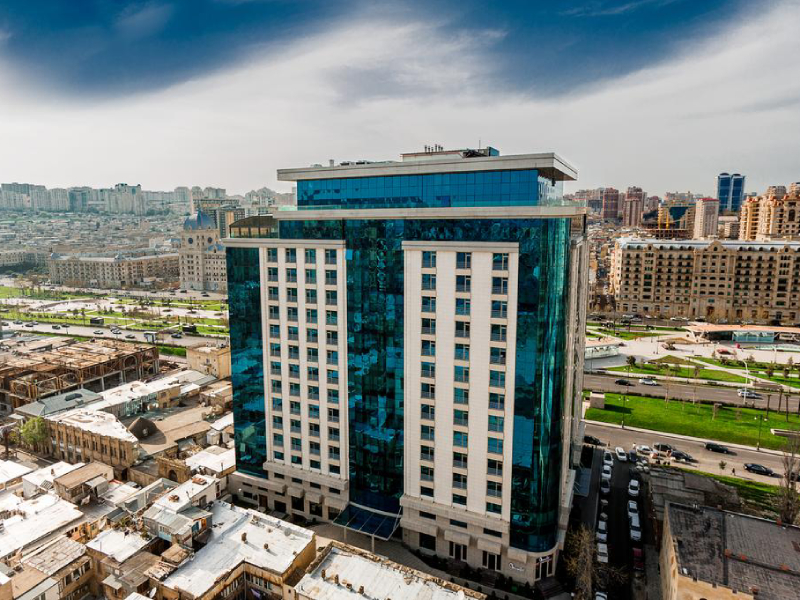 In Baku, there are short term apartments and suites that are cheaper than a hotel room and with no less comfort. The closer the apartment is to the center the more expensive is the rent.
Prices in Azerbaijan: Products
Posh restaurants and glamorous cafes in Baku are rather expensive. Tourists more often choose restaurants with national cuisine and a traditional atmosphere. The prices in such places are relatively low.
| | |
| --- | --- |
| Dinner for two in an inexpensive restaurant | 10AZN (5$) |
| Dinner in a mid-range restaurant for two | 40AZN (25$) |
| Meal at McDonald's | 8AZN (4$) |
| Cappuccino | 3.5AZN (2$) |
| Coffee | 1.2AZN (0.70$) |
| Tea | 2AZN (1$) |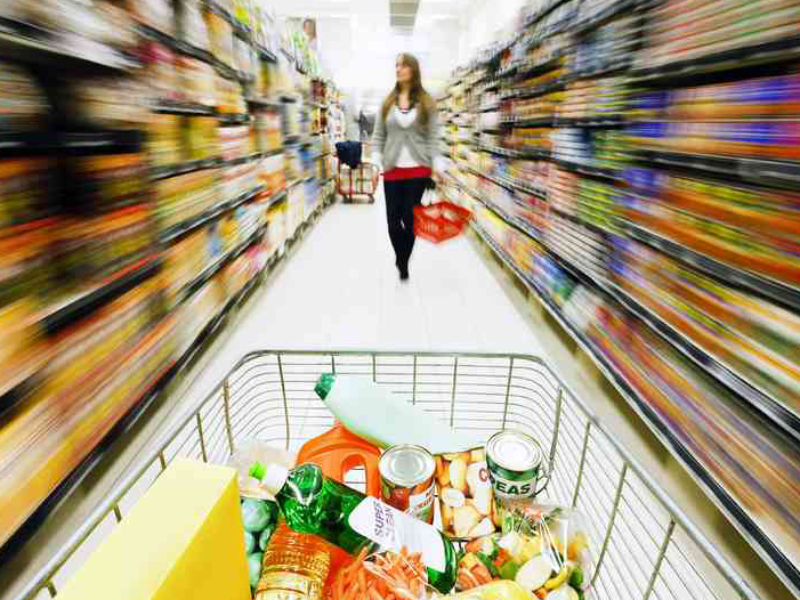 The prices for food in local supermarkets are presented below;
| | |
| --- | --- |
| Milk (1l) | 1.50AZN (0.90$) |
| A loaf of white bread | 0.50AZN (0.30$) |
| Cheese (1kg) | 6AZN (3$) |
| Eggs (12) | 2AZN (1$) |
| Bottle of water (1.5l) | 0.85AZN (0.50$) |
| Chicken breast (1kg) | 5.50AZN (3$) |
| Beer (domestic, 0.5l) | 1.50AZN (0.90$) |
| Beer (imported, 0.33l) | 2.90AZN (1.70$) |
| Wine | 7AZN (4$) |
| Apples (1kg) | 1.30AZN (0.70$) |
| Bananas (1kg) | 2.40AZN (1.50$) |
| Oranges (1kg) | 2.40AZN (1.50$) |
| Potatoes (1kg) | 0.90AZN (0.50$) |
| Tomato (1kg) | 1.30AZN (0.70$) |
| Cucumber (1kg) | 0.70AZN (0.40$) |
Prices in Azerbaijan: Mobile service
There are three mobile operators in Azerbaijan, Azercell, Bakcell and Nar mobile. Azercell has the largest coverage on the territory with low prices for calls and the internet. For tourists, the best offer is unlimited internet for a month that will cost 30AZN (17$).
The second-largest mobile operator is Bakcell. The provider has more practical packages like daily internet (25 MB for 0.10 AZN, 50MB for 0.20AZN and 1GB for 0.99ANZ). The detailed information about packages and prices are provided at the service centers of the mobile operator.
Nar mobile offers cheap internet packages and unlimited internet for night hours. 60 MB internet for 15-day costs 1 AZN (0.60$), the price for 1,5 GB is 6 AZN (3.50$) for 30 days and 30AZN (17$) for 40GB and unlimited internet at night.
Choose the Tour to Armenia you like most and tour-operator Arara will organize your amazing Holiday in Armenia. Travel to Armenia with the local agency.
Thank you! You have succeeded your payment. Our tour coordinator will contact you the nearest working