Armenian Jewelry has a thousand-year history and, moreover, is actively developing, preserving centuries-old traditions. Armenian jewelry is primarily an expression of the aesthetic taste of the whole nation. In this article, we will tell you about the past and present, about ancient traditions and symbols of the Armenian jewelry arts.
Armenian Jewelry: Traditions and Symbols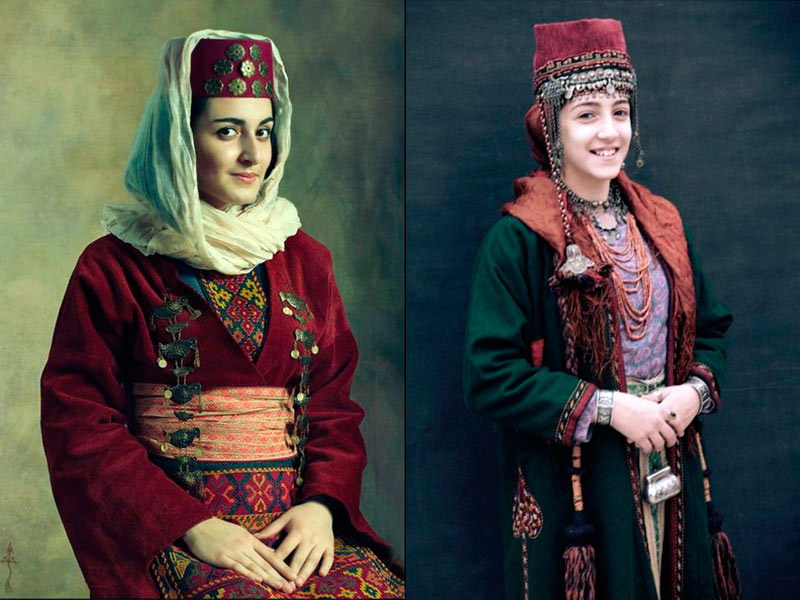 Since ancient times, jewelry was worn by both women and men. If currently, jewelry refers only to accessories, back in ancient times it was more important due to its meaning and symbol that certain piece of jewelry carried in itself. Until the 1920s, Armenians had been wearing jewelry not only for beauty but primarily as amulets and talismans.
Today, few people know that each pattern, ornament, and type of jewelry possessed a number of important traditional functions in addition to aesthetic value. Jewelry as an element of traditional culture expressed the worldview of the owner, his social and sexual status. Each piece was worn for a special occasion: there were everyday, festive, ritual, and even enchanted jewelry.
It is noteworthy that in the past men wore jewelry no less than women. In addition to the aesthetic role, jewelry indicated the status and role of men: the more expensive, the higher the social status of the owner. The silver belt was a symbol of masculinity, while the golden belt pointed to wealth and prosperity.
Jewels, as a rule, were made of noble metals such as silver and gold. Precious and natural stones were widely used as decorations. Emerald, turquoise, pearls and pomegranate stones embedded in the metal were in high esteem. Jewels were an inseparable part of the Armenian national costume – "Taraz". Jewels and costumes were passed by from generation to generation as a wedding gift.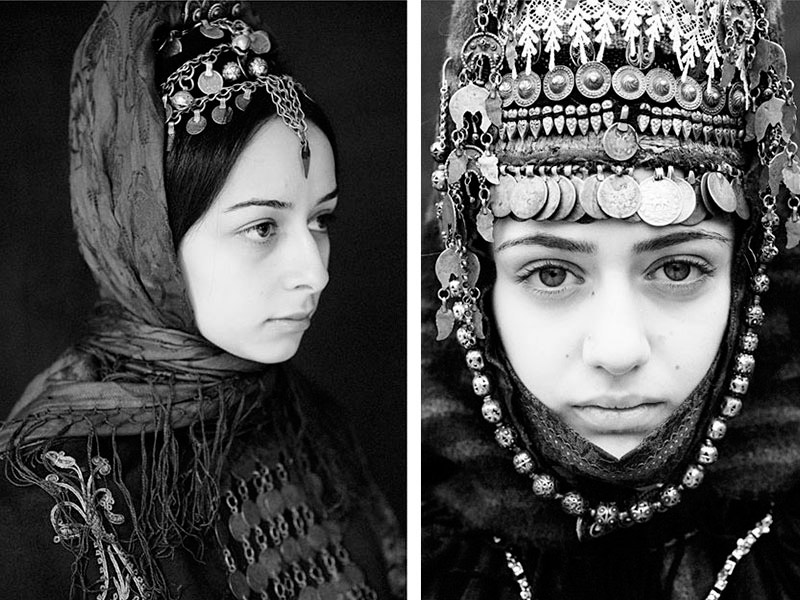 The symbols and purposes of the jewelry are very curious. For example, an unmarried girl had no right to wear a gold belt, silver or gold ring on her right hand. Married women wore head ornaments, bracelets on their legs and arms, snake rings, necklaces with half-moon, triangular or almond-shaped pendants. Triangle or half-moon used to symbolize the feminine origins.
The sound of metal jewelry was compared with the sound of the sky, with the roar of a thunderstorm, which in ancient human understanding could drive away evil and possessed unimaginable power. The main symbol of jewelry was to bring fertility to a woman and protect her from evil eyes and evil spells, and, of course, emphasize feminine charm and beauty.
Another original Armenian symbol used in every branch of art is the pomegranate. Pomegranate motifs are widely used in modern jewelry. Pomegranate was the symbol of fertility and prosperity in the Armenian mythology. Rings, pendants, bracelets and necklaces with a pomegranate image will undoubtedly highlight your individuality.
The symbol of eternity is another significant element of the authentic Armenian culture. Like pomegranate, it is used everywhere: from ancient khachkars to patterns on jewelry. The Symbol of Eternity is as old as the Armenian people itself. The Sign of Eternity is a symbol of the national identity of the Armenian people and symbolizes the concept of the eternal.
Armenian Jewelry: Vernissage
Today, modern silversmiths and jewelers make traditional Armenian necklaces, head ornaments, rings, earrings, bracelets, which in their shape and embellishment resemble ancient Armenian traditional jewelry. Masters so skillfully model and decorate jewelry that modern youth wears it with pleasure even in everyday life. Today, traditional Armenian jewelry is becoming more accessible. Strolling through the streets of Yerevan, you can often see girls and women who wear interesting old-fashioned jewelry, rings with bracelets, necklaces.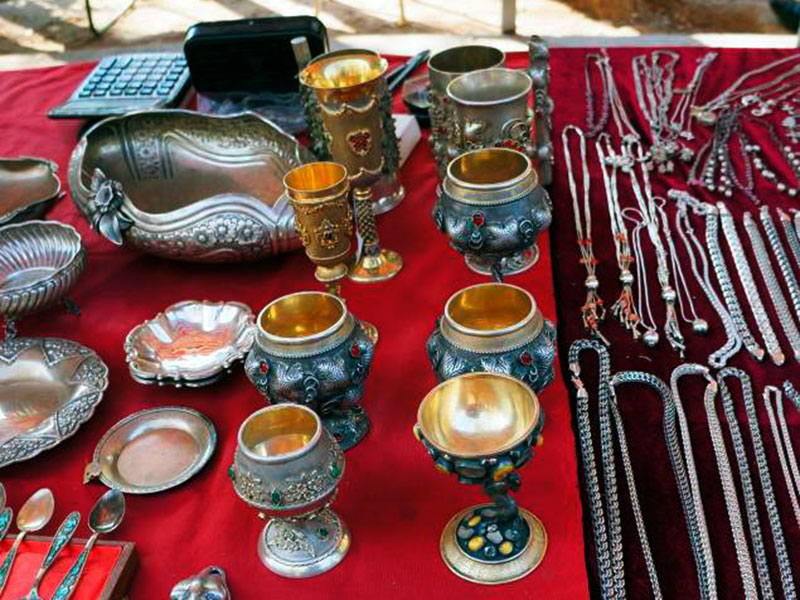 Vernissage – the most colorful and authentic market of Yerevan, greatly contributes to the spread of the traditional Armenian jewelry art. The most skillful works of Armenian silversmiths are displayed in Vernissage: rings, necklaces, bracelets, and earrings decorated with turquoise, emerald or pomegranate natural stones. Moreover, jewelry is sold at very affordable prices. For example, a silver ring with intricate ornament costs from 3000 to 5000 drams (5-10 EUR), bracelets and necklaces designed with semiprecious stones cost from 5 000 – 10 000 drams (10-20 EUR). If you are looking for original and traditional Armenian silver jewelry, then you should definitely visit the colorful Vernissage!
Armenian Jewelry: Jewelry Stores
Armenian jewelers and their products have always been highly respected in the market, but over the past decades, Armenian jewelry brands have gained worldwide popularity. Below we present a list of the most famous brands, as well as information on the best jewelry stores in Yerevan.
Artyom's
Address: Movses Khorenats Str, 24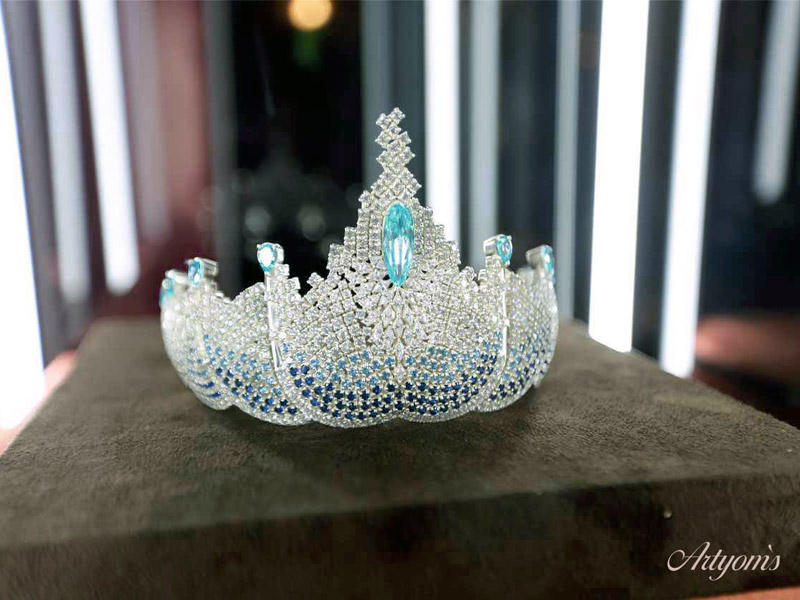 Artyom's brand is distinguished by high quality and incomparable style, which is a combination of old and new, classic and modern. Jewelry is made of high-quality gold and precious stones with a predominance of diamonds.
Tateossian London
Address: Northern Avenue, 12
"Tateossian London" is one of the most famous world jewelry brands, which produces jewelry and accessories for women and men. Founded by Robert Tateossian in 1990, the brand has become world famous thanks to the sophistication of style and quality. Tateossian was even nicknamed "King of Cufflinks" thanks to the rich assortment of cufflinks.
Pregomesh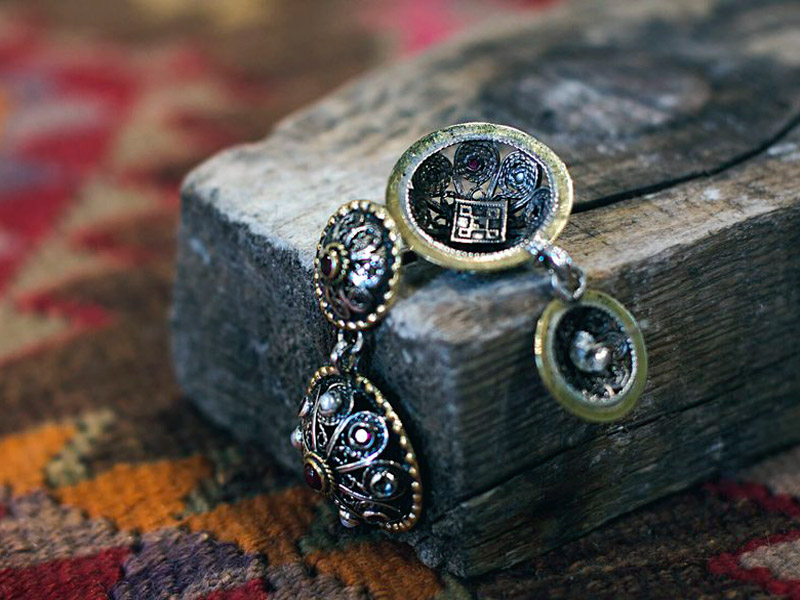 Pregomesh brand has become an unofficial synonym of Armenian ethnic jewelry. Founded by famous singer Sirusho, jewelry from Pregomesh fully embodies the elements and original patterns of national jewelry. Pregomesh jewelry is made entirely of silver and designed with natural gems, such as turquoise, agate, pearl, and pomegranate. You can order jewelry online on the official website www.pregomesh.com.
Choose the Tour to Armenia you like most and tour-operator Arara will organize your amazing Holiday in Armenia. Travel to Armenia with the local agency.
Thank you! You have succeeded your payment. Our tour coordinator will contact you the nearest working