Travel Safety in Armenia: Crime rate
Armenia is a country with a low crime rate. You can safely move around the city, go to public places and use the public transport, as the country has very low statistics on street crime, pickpocketing, and theft. It is also important to note that unlike many other countries, where late hours are considered unsafe, in Armenia you can safely walk even late at night. There is an interesting explanation of this phenomenon: Armenia is a small country, where 96% of the population are Armenians, that's why any kind of crime is quickly determined, and the guilty are punished.
In 2015, the Gallup Law and Order Index revealed the countries in which people feel the safest to walk home alone at night. Armenia is placed 9th in the list. The index is a worldwide measure of people's sense of personal security in local areas, as well as their own experiences with law enforcement. The report is based on more than 142,000 interviews with adults in 141 countries in 2014.
However, despite these favorable indicators, minimal amounts of crime do exist in the country. Therefore, tourists are always advised to follow basic personal safety measures: not to leave their belongings or valuables unattended and follow all the necessary instructions while visiting museums, theaters, and other public places.
It is also important to note that you should be very careful when you take a taxi outside the airport. Some taxi drivers can approach to you and offer to take you to the right place, however at the end they may cheat and ask a fee in excess of the required amount. That's why it's better to take a state taxi provided by the airport. If you want to know which one is a real taxi, just look at the number plate: if it is yellow or the first are 3 digit numbers than it is a taxi you can take. And keep in mind that on almost every taxi the first 5 km cost 600 AMD, and then each additional kilometer is 100 drams.
Travel Safety in Armenia: Low threat of terrorist attacks
Recently, one of the famous international newspapers has made a rating of the terrorist attack possibilities around the world, and Armenia occurred in the last places. And indeed: our country can be considered one of the safest countries in terms of the threat of terrorism. That fact is easily explained: as it was already mentioned above, Armenia is a mononational country where 96% of the population are Armenians, professing the Christian religion. For this reason, a peaceful atmosphere reigns in the country, and there is a complete absence of both ethnic and religious hatred. According to the regularly updated global terrorism index by 2015 Armenia is at the 116 place from 124 . Thus, as shown by the statistics as a tourist destination the country is more secure than many European countries such as France(36), Germany(53), Greece(29), England(28) and many others.
Travel Safety in Armenia: Roads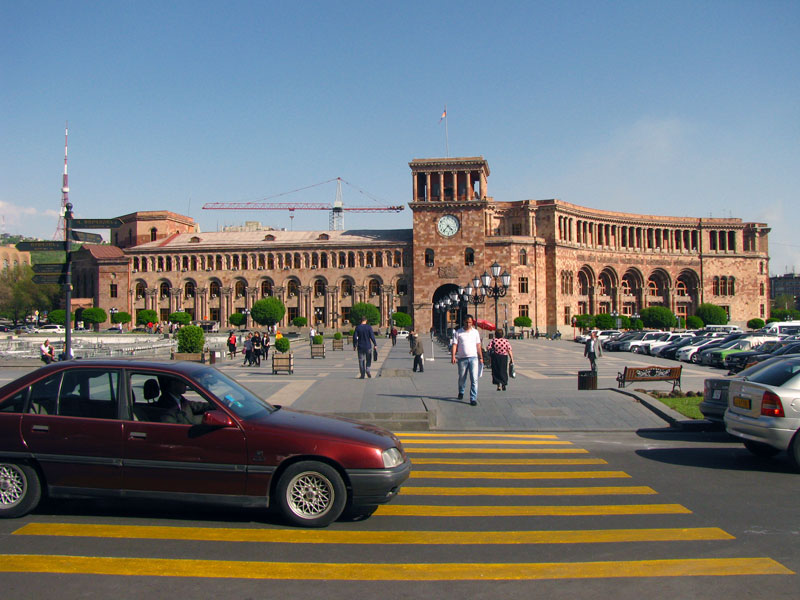 The situation on the roads is quite stable. The country has a "National Council for Road Safety", which aims to improve the road safety. Pedestrian rights are protected too: many underground and ground crossings have been recently built, and drivers always give way to those who cross the road. Some time ago, pedestrian crossings were painted in yellow color; that was done for improving the road safety, as yellow is better seen by both pedestrians and drivers, especially in evening hours.
Surveillance cameras, which record traffic violations, have been recently set on the roads. Therefore, if you travel by car around the country, try not to break the rules of the road to avoid paying fines.
Travel Safety in Armenia: Medical service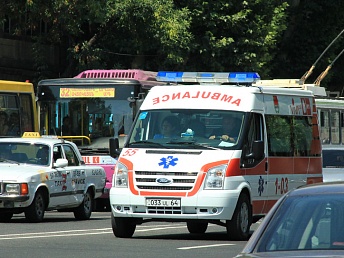 In Armenia, Medical service is at a very high level. The country has a hotline ambulance. If, for any reason, you need urgent medical attention, you can always call the number 103 or 911 (Emergency Service of Armenia) and you will be assisted in a very short time.
Travel Safety in Armenia: The situation in the city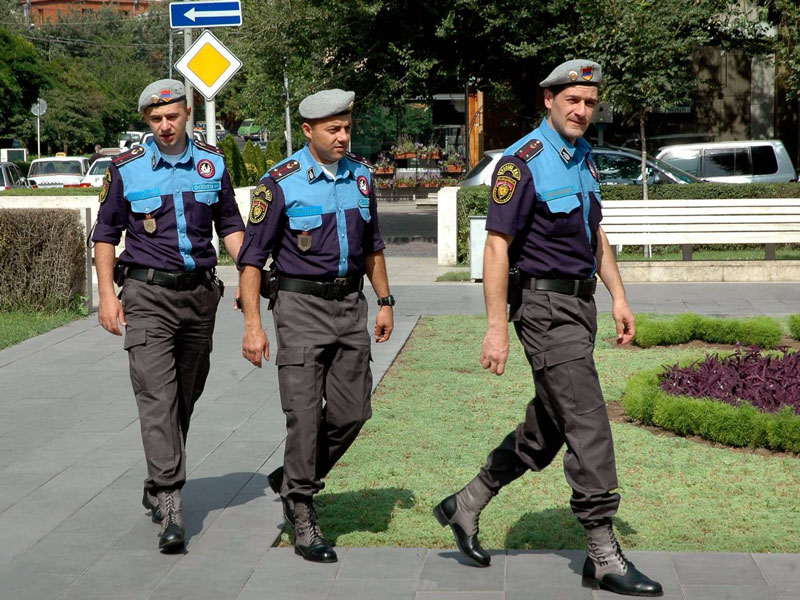 Armenians are peaceful and good-natured people. You can very rarely witness fights or drunken fracases on the streets. And, probably, it's not a coincidence that there have never been sobering-up stations in the country.
The capital is also staffed by special police units, called "guardian angels." They keep watch in the country, and you can appeal to them on any issue. In case of need, every one of them is carrying a first aid kit.
Travel Safety in Armenia: Food and Water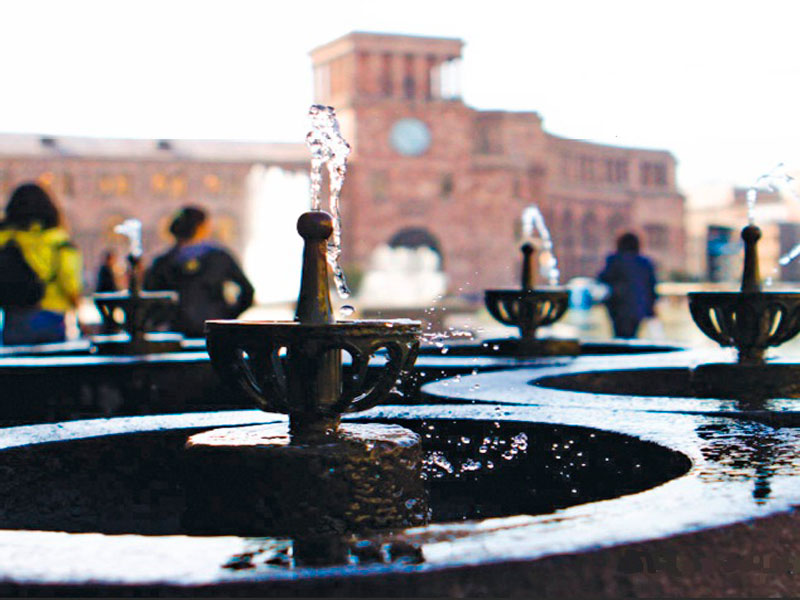 The country is provided with safe and clean water. Here you can drink water straight from the water tap without fear for your health; however, it is not only safe, but also delicious, as it comes from mountain springs. You can also find little fountains ("pulpulak") where you can drink water for free.
Food industry corresponds to the highest standards. Any shops and markets always delight their customers with fresh products, fruits, and vegetables, which are abundant in the country.
Safety in the territory of Nagorno-Karabakh
Nagorno-Karabakh is located in the eastern part of the country. This region is known for its rich and beautiful nature. It is no coincidence that it attracts tourists from around the world. It is a well-known fact that about 25 years ago military activities took place in Karabakh, and then for a long time the situation in the region was very difficult. Later, all the conflicts were adjusted and the authorities are involved in the development of the tourist industry and ensure full security for foreign visitors to the region.
Hot line in Armenia
| | |
| --- | --- |
| 911, 112 | Emergency Service of Armenia |
| 102 | Police |
| 103 | Ambulance |
Choose the Tour to Armenia you like most and tour-operator Arara will organize your amazing Holiday in Armenia. Travel to Armenia with the local agency.
Thank you! You have succeeded your payment. Our tour coordinator will contact you the nearest working