It is always necessary to maintain a healthy lifestyle, and vacation is not a reason to give up sports activities! "Arara" offers you the best sports complexes and clubs in Yerevan, where you will have the opportunity to keep fit anytime you need.
Sport and Recreation Complexes in Yerevan: Sports in Armenia
Armenia has a very rich sports history. Both being a part of the former Soviet Union, and competing under the flag of an independent state, the Armenian athletes repeatedly won numerous medals in various sports.
The Armenian nation has always been distinguished for its exceptional intellectuality. It is no accident that the most popular, and as it can safely be argued, the national sport of Armenia is chess. Armenia gave the world such brilliant grandmasters and champions like Tigran Petrosian, Garry Kasparov, Levon Aronian, Vladimir Akopian. Armenian chess players, performing under the flag of an independent and free state, became the champions of Europe in 1999, and later in 2006, the team headed by Levon Aronian won the Chess Olympiad in Turin. In 2011, Armenia once again won the World Chess Championship. A year later, in 2012 during the next Chess Olympiad in Istanbul, the "golden team" became the champion for the 3rd time. Today, the sport is encouraged at the governmental level: chess is even included in the school curriculum, targeting on the development of the sport from school.
Second place by popularity and the number of champions take the Greco-Roman wrestling and weightlifting. During the 2016 Summer Olympics in Rio de Janeiro, Artur Aleksanyan won the long-awaited gold in Greco-Roman wrestling. Boxing is also extremely popular in Armenia. Vic Darchinyan and Arthur Abraham have won international fame, repeatedly becoming champions in different weight categories and championships.
Football in Armenia is honored no less than in any other country, despite the fact that the team of independent Armenia is not successful in this sport. The most famous Armenian football player and part-time captain of the national team is Henrikh Mkhitaryan who is successfully building his career on the international football scene. Mkhitaryan once played in the German Borussia Dortmund team, and now he is playing as a midfielder for the prestigious and world-famous English club Manchester United.
Sport and Recreation Complexes in Yerevan: Grand Sport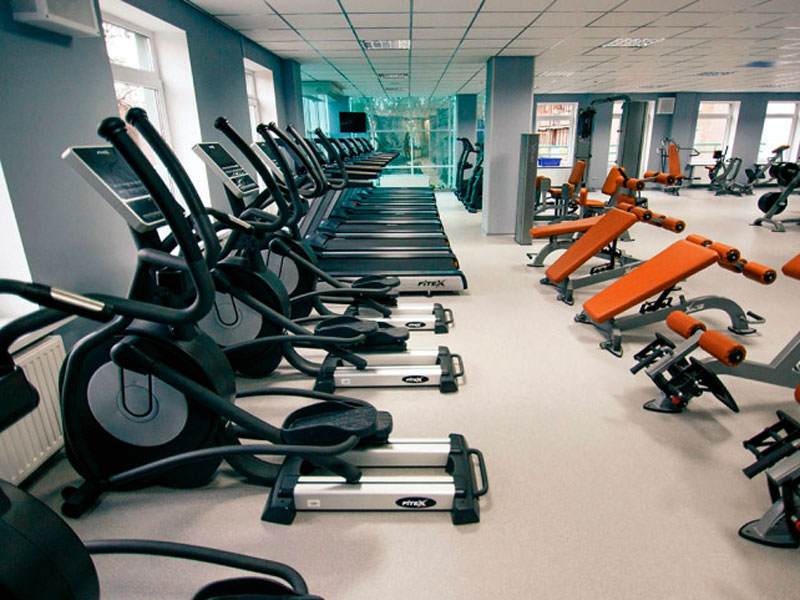 Sport and fitness complex of Grand Sport was opened in May 2011. Since its opening, the complex is very popular among visitors. Grand Sport offers you not only to build the body of your dreams but also to relax and spend a great time.
The complex offers:
Gym

Fitness room

Swimming pool

Sauna

SPA procedures

Sun-tanning area
For sports training, the complex offers a modern fitness club with a rich choice of the latest exercise equipment. Visitors who prefer individual sessions with a trainer can attend sporting VIP lounges. "Grand Sport" offers aerobics and aqua-aerobics, shaping, Pilates, yoga, as well as anti-stress massage, hydro massage and Jacuzzi.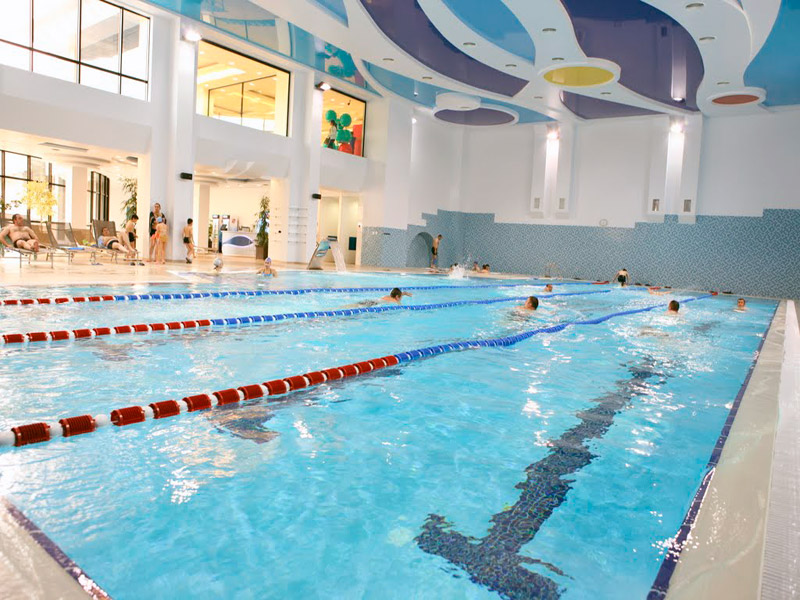 For lovers of swimming, the sports complex is equipped with 2 ultra-modern swimming pools: 50-meter Olympic swimming pool for professionals and a 25-meter with a Jacuzzi for those who like to laze in the water and swim for fun. Here all the conditions are provided to enjoy with family or friends. Here you can play basketball, billiards, tennis, beach volleyball, mini-football, table tennis, and in the summer to swim in the outdoor pool and soak up under the sun while enjoying a refreshing cocktail.
Address: Arshakunyants Ave. 61
Working hours: 07:30-22:00
Phone: (+374) 10 44 77 66
Website: www.grandsport.am
Sport and Recreation Complexes in Yerevan: Gold's Gym
Gold's Gym is a modern and high-standard Sports Complex in Yerevan. Gold's Gym is a network of fitness clubs, consisting of more than 300 clubs around the world, the first of which was opened in California in the past century. In Yerevan Gold's Gym opened its doors to visitors in 2008. The sports center offers its visitors leading fitness weight loss programs, group and individual training with the latest fitness equipment, special exercises for the cardiovascular system, Pilates, and yoga classes.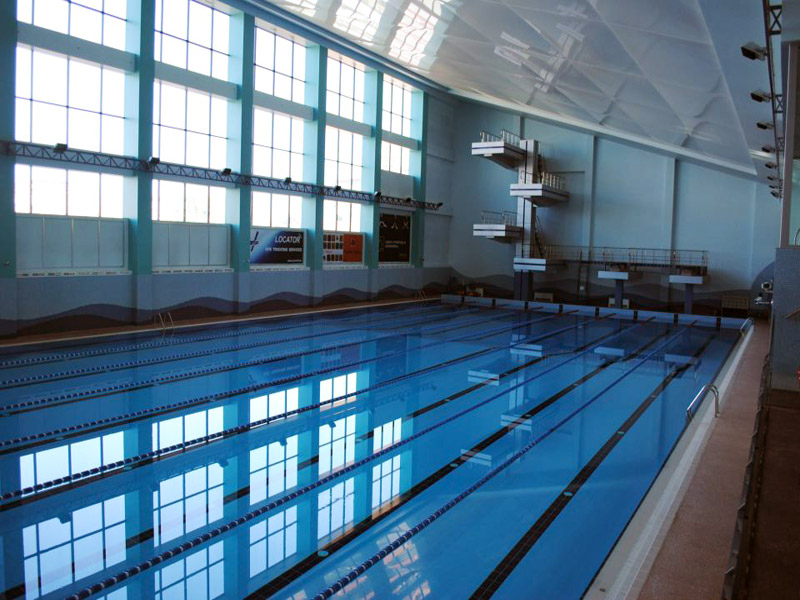 The sport complexes located in Komitas Avenue and Amiryan Street also have swimming pools. Swimming pool in Komitas Avenue is olympic and differentiates with the following characteristics: the length is 50 meters, the width - 20.8 meters and the depth - from 1.5 m to 4.3 m.
Address: Komitas Ave. 40/1
Working hours: 06:00-23:00
Phone: (+374 10) 32 20 10, (+374 10) 20 84 23
Website: www.goldsgym.am
E-mail: info@goldsgym.am
Address 2: Amiryan Str. 27/1
Phone: (+374 10) 50 50 60, (+374 10) 50 50 20
Address 3: Avan, Marshal Babajanyan Str. 18/13
Phone: (+374 10) 50 50 60, (+374 10) 32 20 10
Sport and Recreation Complexes in Yerevan: Orange Fitness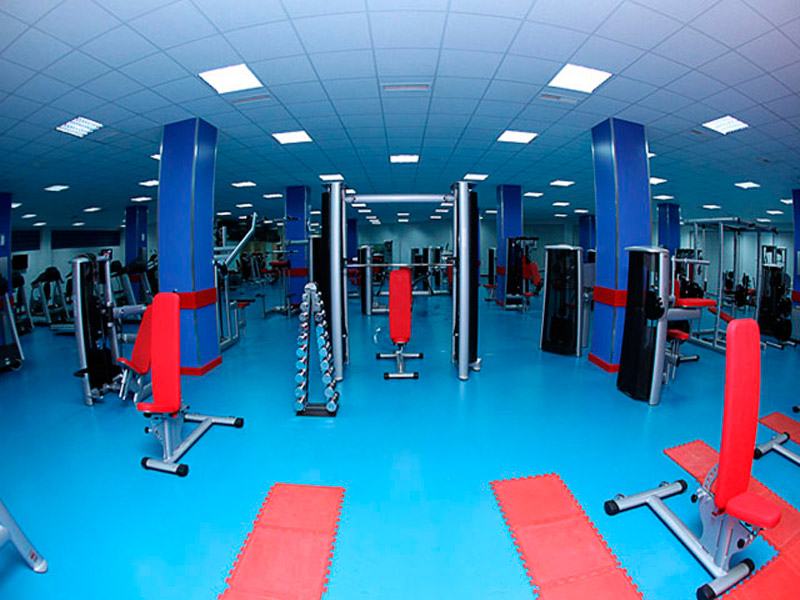 Orange Fitness Premium Club offers ideal conditions and opportunities for active recreation lovers and for those who seek physical perfection. Here you can be involved in group training programs, exercise at the multi-functional workout area, rich with modern power and cardio equipment, relax your body and soul in a 25 meters long swimming pool, in the sauna, oriental steam bath or Jacuzzi. At Orange Fitness you can find a high-quality SPA-center "Mandarin", which offers everything for body care (classical and anti-cellulite massage, Sharko shower, beauty treatments, pedicures, manicures, hair removal, and much more), a cafe, and a children's club. Orange Fitness offers you to create your dream body and gain inner harmony.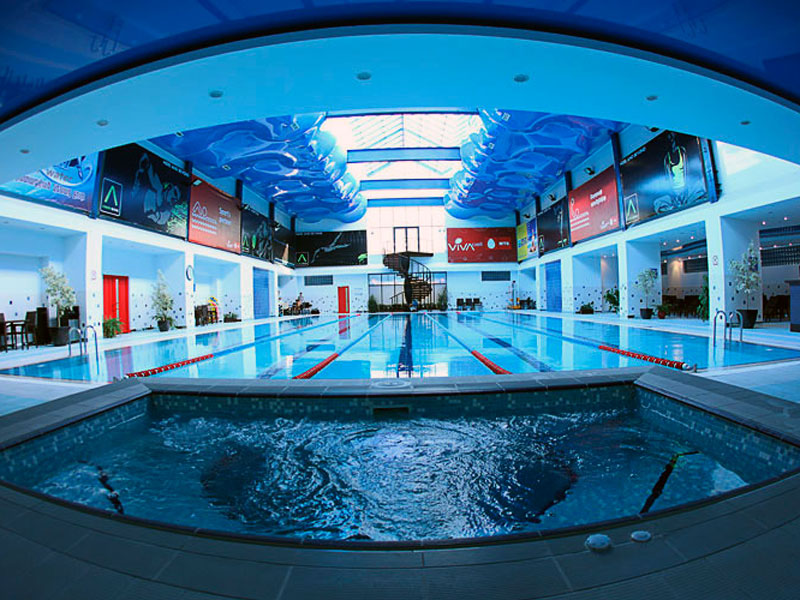 Address: Tsitsernakaberd Highway 7/1
Working hours: 07:00-00:00
Phone: (+374) 77 52 20 20, (+374) 60 52 20 20
Website: www.orangefitness.am
E-mail: info@orangefit.am
Sport and Recreation Complexes in Yerevan: Aquatek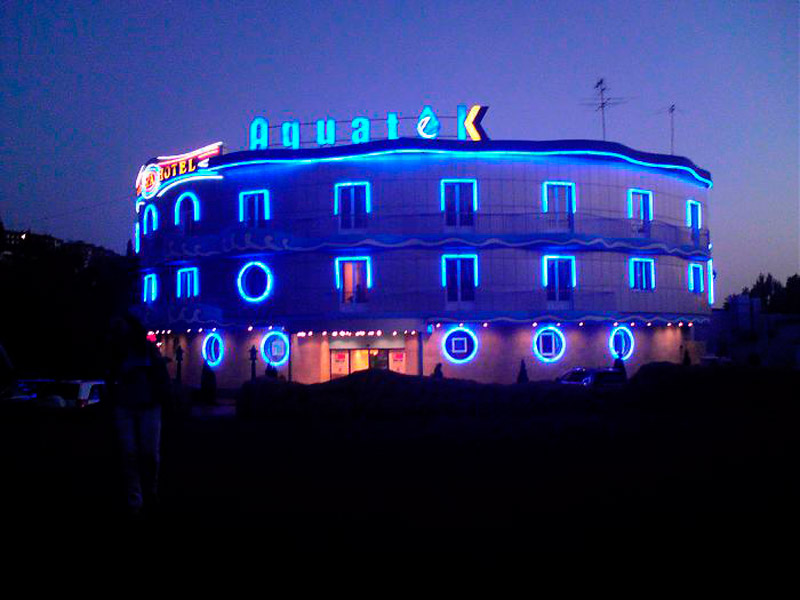 Aquatek Sports and Wellness Complex is one of the most popular and favorite family recreation areas, primarily due to the indoor water park, which children and their parents love to enjoy especially in the winter. The Aqua Park which covers an area of about 500 square meters is a huge expanse of water with plenty of entertainment and amusements in the form of slides, geysers, and fountains. In Aquatek there is also operating a fitness club, SPA-center, and a hotel, while the prices will surprise you pleasantly (the price of a standard ticket for children is 4000 AMD; 6000 AMD is adults' price), and give the opportunity to enjoy summer all year round!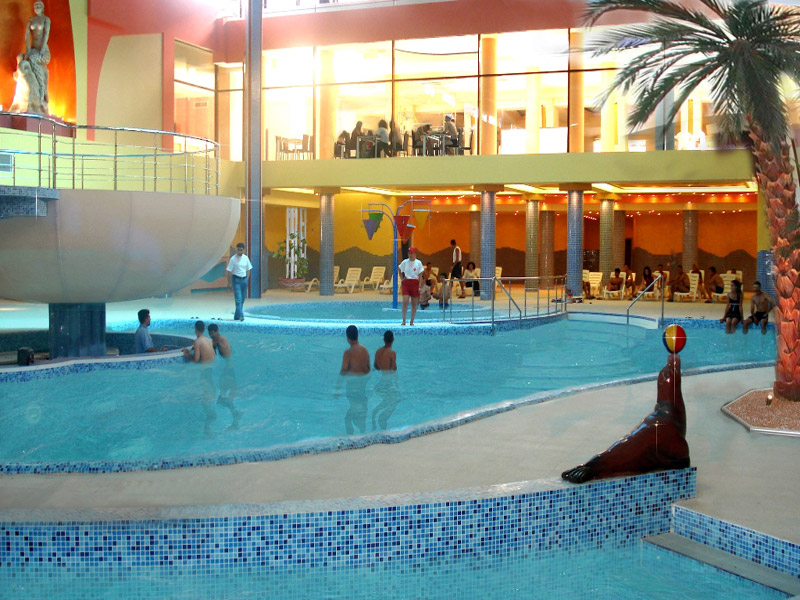 Address: Myasnikyan Avenue 40/2
Working hours: 08:00-22:00
Phone: (+374)10 58 88 88
Website: www.aquatek.am
E-mail: sales@aquatek.am
Sport and Recreation Complexes in Yerevan: Multi Wellness Center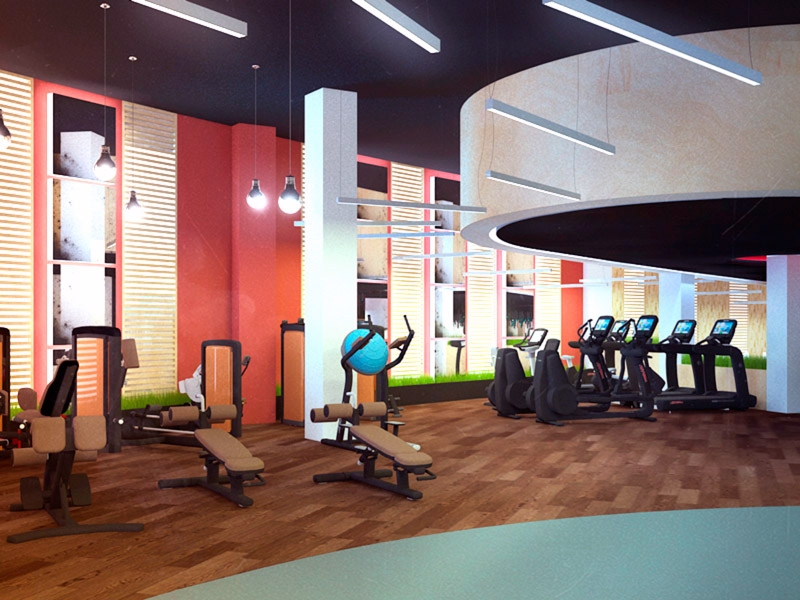 This new ultramodern SPA and Wellness complex, located in the heart of the capital was opened in 2016. Multi Wellness Center is an excellent recreation area within the urban area. Multi Wellness Center is divided into different zones: aqua area with swimming pool, sauna and Jacuzzi, and panoramic views of the winter garden; a huge gym of 1000 square meters, equipped with the latest fitness trainers only from worldwide known brands, a separate area for women; kids club, fitness bar, and cafés, which serve refreshing drinks, sports, and personal catering. For total relaxation, you have the opportunity to visit a sauna and a steam bath, take a massage course or take advantage of various beauty treatments. Freshness, cleanliness, unique interior, and excellent service – all together is created to meet your every need.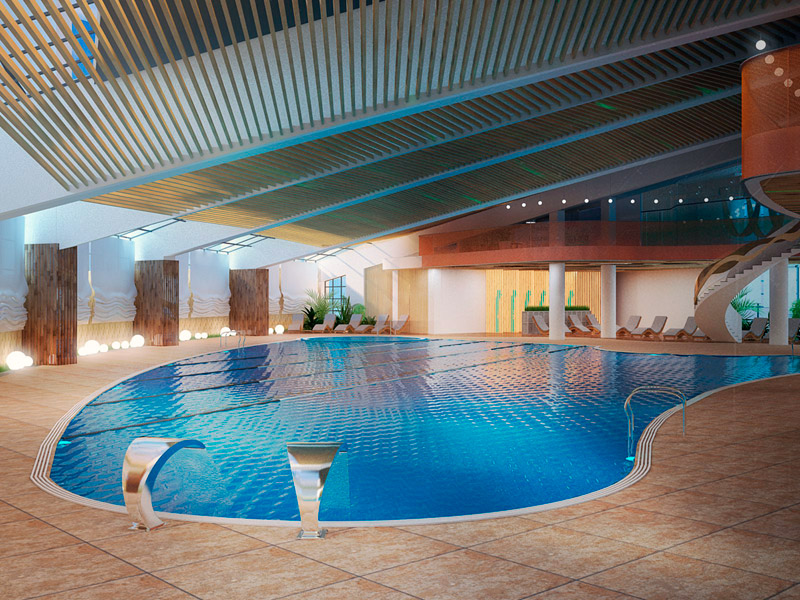 Address: Alek Manukyan Str. 11
Working hours: 07:00-23:00
Phone: (+374) 011 880 880
Website: www.mwc.am
E-mail: info@mwc.am
Choose the Tour to Armenia you like most and tour-operator Arara will organize your amazing Holiday in Armenia. Travel to Armenia with the local agency.
Thank you! You have succeeded your payment. Our tour coordinator will contact you the nearest working