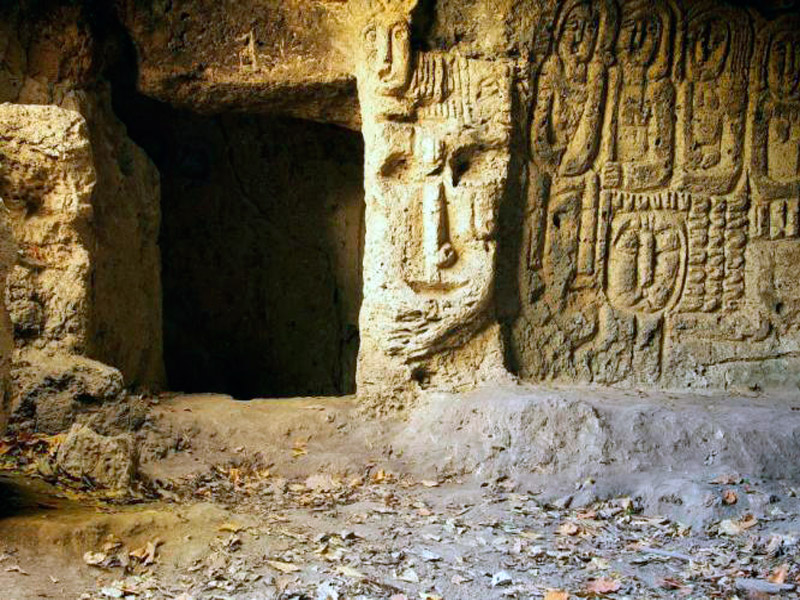 Lastiver caves are located 130 km away from Yerevan, in Tavush region. Tavush region, due to the abundance of green forests and mountainous, alpine microclimate, is associated with Switzerland. Lastiver caves are located in a picturesque gorge, drowning in lush green dense forests, in the valley of Khachaghbyur River, near the village of Yenokavan.
The stormy river, small and large waterfalls, tall trees and steep cliffs with caves give the place a fantastic view. The main cave of Lastiver is located in a valley at an almost vertical slope. To climb into the cave, people were forced to build a special ladder of logs, which resembled a raft ("last" in Armenian). Hence originated the name of the place – Lastiver in Armenian means "up the raft".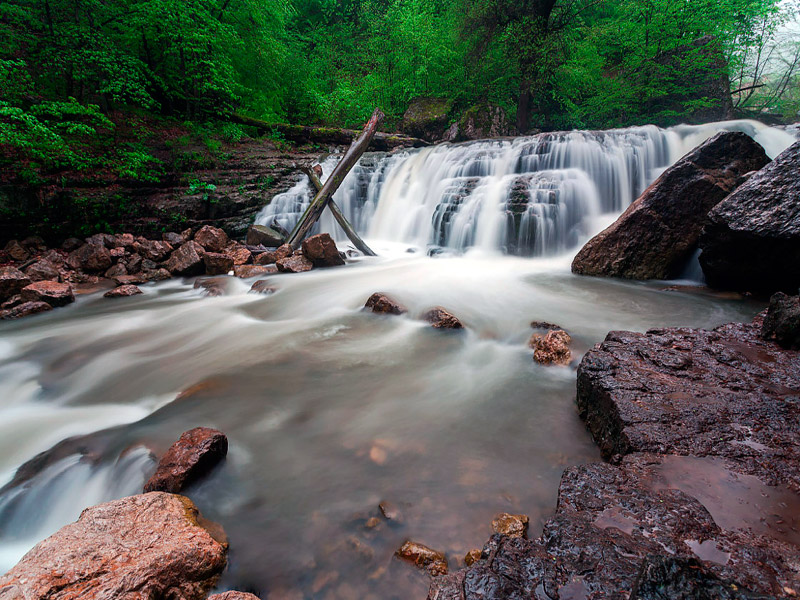 On the walls of many caves, you can see bas-reliefs, carved images, sculptures resembling pre-Christian rock paintings. In fact, they were created by an unknown sculptor who lived in the Soviet era. They say he liked to come to Lastiver and spend his days alone, decorating the walls of the caves with his beautiful images. During the Mongol invasion in the XIII-XIV centuries, locals sought refuge from the enemy. In these caves, perhaps, also lived the ancient people: this is evidenced by the cells carved into the rocks and stone beds. Here can also be found carved crosses and cross-stones. Thus Lastiver has become a place of pilgrimages for locals.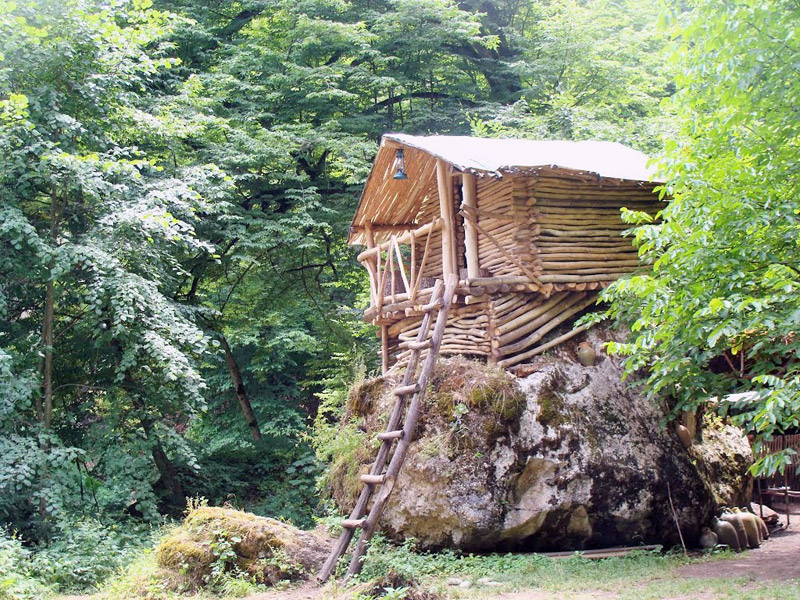 Lastiver is ideal for fans of hiking, ecotourism and extreme sports. Lastiver is a very popular destination for both locals and tourists, but even so, the place retains its virgin-clean, as if untouched by man, view. This is evidenced by the crystal-clear waters of the river, where you can swim on hot summer days. The path to the caves passes through a dense forest. On the way, visitors can meet permanent residents of the forest – a raccoon, a badger, a fox and even a lynx.
Near the river, there is a tent camp with wooden houses built for the convenience of visitors. The whole camp is made up of tables, chairs, made from pieces of dead trees, wooden cabinets, and tents. In the center, there is a fire with a kettle boiling on it. Visiting Lastiver, you can achieve harmony with nature and find peace of mind!
Get acquainted with our tours to Armenia and visit other no less unique sights of the country!
Thank you! You have succeeded your payment. Our tour coordinator will contact you the nearest working