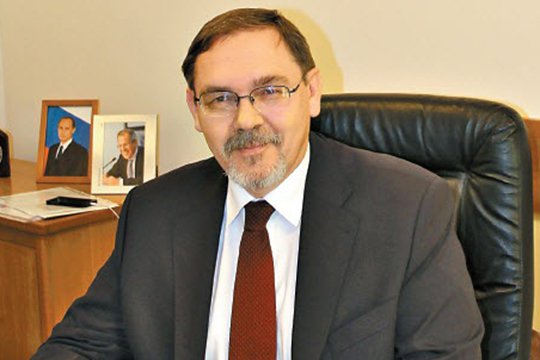 In this interview Arara Tour Company in cooperation with Lia Khojoyan had a talk with Russian Ambassador in Armenia I.K. Volinkin and tried to find out how Russian tourists feel in Armenia, what gaps are there in the tourist field and how can they be solved. In the course of the interview, the Ambassador marked the attraction of Armenia from the tourist point of view and underlined that there are no tourists that get disappointed after visiting Armenia.
-How do the Russian tourists feel in Armenia?
Russian tourists like to visit Armenia very much. The country has everything for a good holiday and interesting pastime. Many of those who have ever been in Armenia want to come back. Here every tourist or traveler can find something of their own. For the inhabitants of large cities tired of bustling life, Armenian mountainous landscapes with grazing sheep and healing waters will be very attractive. Lovers of history and antiquity can immerse themselves in the study of various Armenian cultural monuments. After all, this is a country of ancient civilization, bearer of the centuries-old cultural traditions! Those who are fond of extreme sports and prefer something more active can practice mountaineering, kayaking, skiing or horseback riding. Those wishing to make a pilgrimage to the holy places have a unique opportunity to visit the centuries-old churches and monasteries. Fashionable gastronomic tourism is already widely practiced in Armenia- the degustation of wine and traditional dishes is an integral part of the traveling around the country. Besides, various gastronomic festivals take place in Armenia: festivals of wine, barbecue, dolma. It is important to note, that Armenian traditional bread "lavash" has been recently included into UNESCO World heritage list. The combination of such a variety of leisure activities with the Armenian tradition of hospitality cannot leave indifferent any of our compatriots. And, of course, there is a spiritual closeness of our nations and the lack of a language barrier. In general, all Russian citizens feel great in Armenia.
-How do Russian tourists assess safety in Armenia and do they feel safe here?
It is worth noting that many tourist guidebooks warn travelers to be careful, watch over their belongings and documents, not to go out late at night. However, in the case of Armenia, such recommendations are inappropriate. In general, on the streets of the capital and other towns you immerse yourself into the atmosphere of mutual support and assistance and even a visitor tuned initially rather cautiously in the course of time understands that here he can feel comfortable and fearless. According to some traveler feedback, walking here late at night is safer than in daytime in the most European capitals. High internal culture and education, respect for elders, a desire to help in distress, love for children, religious attitudes toward family - all this allows our tourists feel safe and comfortable in Armenia.
-In your opinion, what kinds of gaps are there in Armenia that can be filled so it will be more attractive for Russians to visit?
There are no tourists that feel disappointed after visiting Armenia. Having visited this country at least once, you will get an unforgettable experience and will want to come back more than once. In recent years, Armenian authorities have paid great attention to the tourism developing – lots of hotels, cafes, restaurants are being built and infrastructure is being improved. Of course, there are many things that should be done. It takes time. I am confident that tourism will become the engine of the entire economy.
- Is Armenia perceived positively as a tourism destination for Russian citizens? Can it be said that Russian citizens love to visit Armenia?
Yes, of course, they do. However, according to some tour operators, our compatriots sometimes go to Armenia with some apprehension, that's because of the lack of awareness – in Russia there is little advertising of Armenia, so this destination is not fully "promoted". But I can say exactly one thing, which is proved by my personal experience and by my friends: those who ever visited Armenia fall in love with this region. Armenia is unique: being a modern country it managed to preserve its originality. In our world where one city looks like the other, where mass media has control over the mind, where people give preference to technical innovations of civilization, rather than human relations, Armenia with its rich ancient Christian and historical heritage was able to preserve its unique image and true values, which are unfortunately losing their popularity in the global plan: faith, family, love and friendship. Beautiful nature and the way of life, traditions and values of Armenians, their ability to live, work and love despite anything attract and inspire our tourists.
-Is there any statistics indicating that every year more and more citizens of Russia visit Armenia? Or is it negative?
I can mention a serious flow of Russian tourists to Armenia in recent years. This fact is confirmed by the statistics. In April this year, the executive director of the Development Fund of Armenia Arman Khachaturyan declared that in 2014 Armenia received 1 203 746 million of people, which is 11% more than in 2013. Herewith the flow of Russian citizens increased by 28%. In 2015,many state-owned companies of Russia included Armenia in the list of recommended holiday destination for their employees. Another confirmation of the positive dynamics in tourist relationship between our countries was the rating of Russian hotel booking service oktogo.ru, according to which Yerevan firmly holds the second place among CIS countries in the popularity for visiting during May holidays.
- If you were not a representative of the Embassy, would Armenia be attractive tourism destination for you?
Of course, yes. Armenia is the land of Noah, one of the oldest civilizations, the first country to adopt Christianity at the state level, a country with a unique alphabet, the birthplace of apricot. It has always attracted my attention. New 2008 year I celebrated with my wife in Armenia – we wanted to visit the country, which we had read about a lot. That winter cold days we were warmly welcomed to Armenia. After the arrival, we had a conversation with a taxi driver who later became our guide and showed many attractions – Echmiadzin, Sevan, Garni, Geghard. We liked Armenia very much, especially Armenians themselves, they are so hospitable and helpful. However, we were very upset because of Ararat – we couldn't see it, and only in May 2013 when we came here on a business trip we managed to see it. Ararat –is a wonderful and fascinating mountain. When it emerges from the clouds it immediately attracts attention, and one cannot remove the eyes from it.
-In your opinion, will Armenia's joining the Eurasian Union affect the tourism market and the flow of Russians in Armenia?
Within the framework of the Eurasian Economic Union, the formation of a single market is being held, which implies both freedom of commodity movement, services and labor force within this space. Due to these factors the awareness of each other will inevitably raise. After Armenia has joined the EAEC it started to appear in news and newspapers more often and our citizens took an interest in it. But we need to have a sober assessment of the current situation and understand that we are in the beginning of our way. Although, the period in which an origin of "Eurasian tourism" concept take place, in my opinion, is very favorable. If we talk about Russia, the once-popular destinations are increasingly losing their leadership positions (Europe, Egypt, and Turkey): some are fed up with beach holiday, some frightened by high prices want to reach something more serious – culture, customs, traditions as well as accessible prices and places. In addition, for visiting Armenia there is no need to get in a trouble for obtaining a visa.
-Which regions and parts of Armenia are the most attractive for the Russian citizens?
The most attractive regions – Gegarkunik with lake Sevan, Kotayk with Tsaghkadzor town, Vayots Dzor with Jermuk town, Syunik with its Tatev monastery and of course, the most famous town of the former Soviet Union – Dilijan inTavush region. To be fair, we can say that the other regions also have lots of attractions that worth tourist attention. Without any doubt, Yerevan the capital of Armenia is getting more and more beautiful day by day and it attracts tourists with its fascinating and unique monuments, museums, parks and architecture.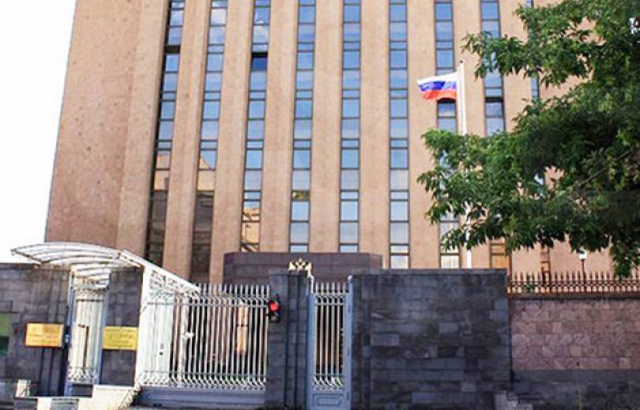 -In which cases and for what issues do Russians apply to the Embassy? How is the procedure done and does it have red-tape?
If we will speak not about Russian citizens living in Armenia but about Russian tourists visiting Armenia for a holiday, than it can be said that more often they apply to the Embassy because of the loss of a passport. In this case the Embassy issues a certificate for departure to the Russian Federation. The issuance of this document can cause problems if a citizen has no other document confirming his identity. That is why we always ask our citizens leaving for a holiday to take a copy or a scan of their Russian and foreign passports, so that in case of a loss we can quickly resolve the matter with the issuance of the certificate.
-What would you advise to Russian citizens visiting Armenia to see and try first?
I can personally advise to them: go to Armenia and you will get unforgettable experience! Almost all understand and speak Russian, and it is absolutely safe in Armenia! Armenia is not just interesting country; it is even more interesting than many world-known resorts. There are so many wonderful things on its territory!
To get acquainted with other interviews with foreign ambassadors click here.
Thank you! You have succeeded your payment. Our tour coordinator will contact you the nearest working