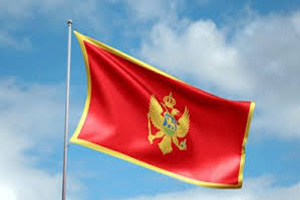 Today we want to present you an interview with the Honorary Consul of Montenegro in Armenia Mr. Hrachya Musayelyan who gave an assessment of the tourism industry in Armenia and told about how Montenegro citizens feel here:
-Do the citizens of your country consider Armenia as an attractive travel destination? And how do they feel here?
-People of Montenegro consider Armenia quite an attractive tourism destination based on relatively low costs and high quality of services offered in the tourism sector in Armenia. They feel particularly comfortable travelling to Armenia taken the geographical vicinity and the hospitable attitude of Armenian people.
-How do they assess safety in Armenia? Do they feel safe here?
-Armenia is considered one of the safest countries to spend their holidays according to our tourists. They feel utterly safe to stay out late or travel about the country even alone or without any local people or guides accompanying them.
-To what extent did the liberation of the air transport make an impact on the tourists flow from your country to Armenia? To what extent are the direct flights to Armenia important?
-The introduction of direct frights has significantly contributed to the development of tourism sector between Montenegro and Armenia. The facilitation of air travel between the two countries was an important step in attracting more people willing to choose Armenia as their destination.
-In your opinion, what kinds of gaps are there in the field of the tourism in Armenia? What problems should be solved so that the country becomes more attractive for your fellow citizens to visit?
-One of the major shortcomings in the tourism sector in Armenia remains the lack of infrastructure developments in the country, particularly in the area of inter-city transportation. Another point causing inconveniences for foreigners in Armenia is the lack of multi-lingual personnel in public service sector.
-How do you assess Armenia's infrastructure, its roads and hotels?In recent years, our country has made much progress in the field of tourism development but is it enough to satisfy your fellow citizens?
-The problem with infrastructure and roads remains not completely solved so far as mentioned above. Regarding hotels, it is fare to mention that they offer quite adequate level of services and there are enough hotels both for budget tourists and those seeking luxury stay in Armenia.
-Do you get any negative feedback or complaints from your fellow citizens concerning their stay in Armenia? In which cases and on what issues do they generally apply to the Embassy?
-No negative feedback regarding tourists' visit to Armenia has been received so far.
-Is there any statistics indicating how many citizens of your country are visiting Armenia annually? Can it be considered as positive or not?
-Unfortunately, we have no statistical data regarding the number of tourists visiting Armenia per year.
-Which attractions do you like most in Armenia and which of them will you suggest to travelers as"must visit"? And what dishes are worth trying?
-Armenia has a number of places to put on your bucket list. One of them is the world's longest ropeway called the Wings of Tatev between Halidzor and Tatev monastery built in the 9th century. Other places worth visiting include Dilijan with its thick forests and Parz lake, the red cliffs and narrow passages near Noravank monastery in Yeghegnadzor, Tsaghkadzor, especially in winter season to name just a few. As for national dishes, no tourist should leave Armenia without relishing the renowned Armenia barbecue, especially if made in tandoor and dolma (stuffed grape leaves).
-Many tourists prefer to season their travelling with cultural programs, accordingly, how do you assess the cultural life in Armenia? Do we have something to add here? What places would you recommend to visit?
-A number of cultural events are being actively organized in Armenia during the recent years, such as the annual wine or barbecue festival, various events demonstrating the Armenian folklore, concerts of world famous musicians and art exhibitions. These are important points in attracting tourists. I believe they should be organized in larger scales and be more interactive inviting foreigners to feel a part of the event.
-If you were not an Embassy employee, would Armenia be an attractive tourism destination?
-Armenia is definitely an attractive tourism destination if it is properly introduced and if more people are familiar with the wide range of tourist-friendly options that Armenia has to offer.
To get acquainted with other interviews with foreign ambassadors click here.
Thank you! You have succeeded your payment. Our tour coordinator will contact you the nearest working