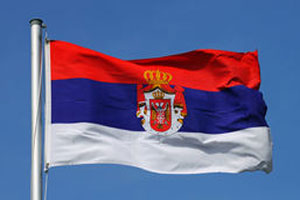 AraraTour continues a series of interview publications and presents a conversation with the Honorary Consul of Serbia in Armenia Babken Simonyan, who shared his opinion about the tourism industry in Armenia and gave the detailed information about how the citizens of Serbia feel in our country:
-Do the citizens of Serbia consider Armenia as an attractive travel destination? And how do they feel here?
-Sure, they do. First, Armenia is rich in historical monuments, and that is enough for the citizens of Serbia to visit this beautiful country. They always feel at home in Armenia, as there are many similarities in history, literature, and the folk traditions of these two nations.
-How do they assess safety in Armenia? Do they feel safe here?
-They feel completely safe and secure. Armenia is one of the most peaceful countries in the world and the safest in the Caucasus. Serbian citizens have never had problems in Armenia.
-In your opinion, what kinds of gaps are there in the field of the tourism in Armenia? What problems should be solved so that the country becomes more attractive for Serbian citizens to visit?
-Of course, there are some gaps. Armenia is rich in beautiful sights, but I am more than convinced that it is necessary to completely change the policy of national tourism. Unfortunately, Armenia has not always shown a high-level service to the Serbian citizens. Of course, not many people can afford to stay in expensive hotels, many prefer to stay in a modest one, which is not well – developed in Armenia.
-How does the liberalization of air transport influence the flow of tourists from Serbia to Armenia? And how important are the direct flights to Armenia?
-Unfortunately, it should be noted that there are no direct flights between our countries and to some extent this fact slows down the liberalization of the market. The direct flights are very important for Armenia and Serbia because the interest of the Serbs to Armenia is great and Armenians in their turn show no less interest in Serbia.
-How do you assess Armenia's infrastructure, its roads and hotels? In recent years, our country has made much progress in the field of tourism development but is it enough to satisfy your fellow citizens?
-The hotels are expensive and not many tourists from Serbia are able to visit Armenia because of the luxury hotels and expensive air tickets.
-Do you get any negative feedback or complaints from Serbian citizens concerning their stay in Armenia? In which cases and on what issues do they generally apply to the consulate?
-There haven't been any complaints yet. Serbian citizens who visited Armenia always returned home with great impressions. Sometimes they apply to the Consulate of Serbia in Armenia on various issues (business, creative, diplomatic, etc.)
-Is there any statistics indicating how many citizens of your country are visiting Armenia annually? Can it be considered as positive or not?
-I cannot adduce the exact number of Serbian citizens visiting Armenia annually. But I can say that these are mainly people from the fields of culture, literature, politics, and diplomacy.
-Which attractions do you like most in Armenia and which of them will you suggest to travelers as«must visit»? And what dishes are worth trying?
-The most interesting regions and cities of Armenia for the citizens of Serbia are the city of Yerevan, Ararat valley, Zangezur.
-Many tourists prefer to season their travelling with cultural programs, accordingly, how do you assess the cultural life in Armenia? Do we have something to add here? What places would you recommend to visit?
-I will give to the cultural life of Armenia 7 points from 10. Unfortunately, there are lots of amateur performances in the cultural life.
I would recommend a visit to Matenadaran, the Armenian Genocide Museum and Memorial monument to victims of the 1915 genocide, the Pantheon after Komitas, National Art Gallery, the Museum after Martiros Saryan, the National Theatre of Opera and Ballet after Spendiaryan, Yerevan Brandy Factory, the Ethnographic Museum, the Holy Echmiadzin, a temple of the Holy Hripsime, Zvartnots, Byurakan Observatory, a monument to the Serbian pilots who died, and Lake Sevan.
-If you were not a Consulate employee, would Armenia be an attractive tourism destination?
-Undoubtedly, yes!
To get acquainted with other interviews with foreign ambassadors click here.
Thank you! You have succeeded your payment. Our tour coordinator will contact you the nearest working