In this post, we will tell you about the exciting hiking and trekking routes of Uzbekistan — the land of decorated mosques and ancient mausoleums, oriental bazaars and old cities with a thousand-year history. Besides the amazing cultural and historical sights, Uzbekistan is a great place for adventure travel. Keep reading and you will see yourself.
Hiking and Trekking in Uzbekistan: Kyzyl-Kum desert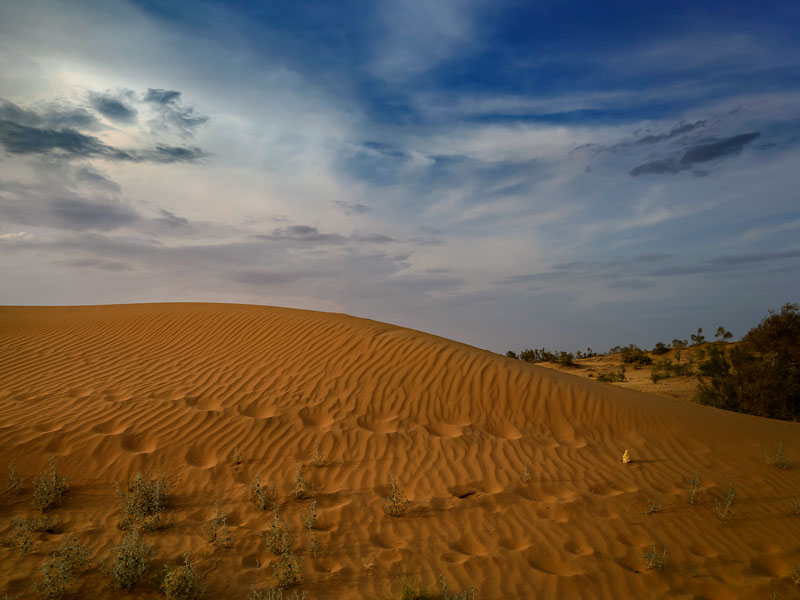 Kyzyl-Kum, the 15th largest desert in the world is spread in the north of Uzbekistan. It lies between the Amu Darya and Syr Darya rivers occupying about 300.000 square km. One may think that hiking in Kyzyl-Kum is all about red sands, views of endless dunes and killing sun heat. Still, there are so many interesting places to visit during hiking in the desert.
Of course, most of Kyzyl-Kum is desert but there is a pearl hiding in it. Aydar Lake appeared in the eastern part of the desert in Soviet times when the government decided to dam up the rivers to create farmland in the desert. Heavy rainfall brought to water overflowing to lowlands and as a result, we have a popular tourist attraction.
During hiking you will come across the fortresses of Khoresm, the footsteps of dinosaurs in Jurakuduk depression, the cemetery of ships of the Aral Sea and much more. The perfect finish of the day will be overnight in yurts and an unforgettable experience with nomads.
Hiking and Trekking in Uzbekistan: Chimgan Mountains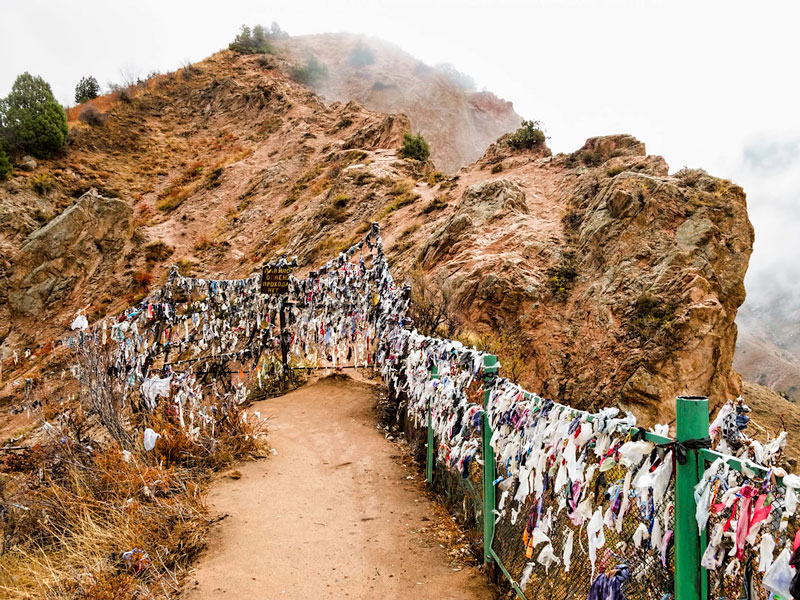 The most popular ski resort in Uzbekistan is now a great hiking direction during off-peak season. The resort is located 80 km from the capital and it is a wonderful location for short hiking tours from Tashkent. The valley of Chimgan with the highest peak of Greater Chimgan is considered the most ecological part of the country. It means, your hiking will be labelled "eco-tour".
Chimgan or Uzbek Switzerland is a priceless reserve of relict fir-tree woods, valleys of herbs and flowers and pure mountain rivers. Winter is for skiing while spring and summer open up new perspectives to enjoy the landscapes. If you are a rock climber or an alpinist, you will be so much excited with Chimgan Mountains. To make your day perfect you can have a picnic in the woods, go for short hiking in the mountains, try paragliding and horse riding.
Hiking and Trekking in Uzbekistan: Ugam-Chatkal National Park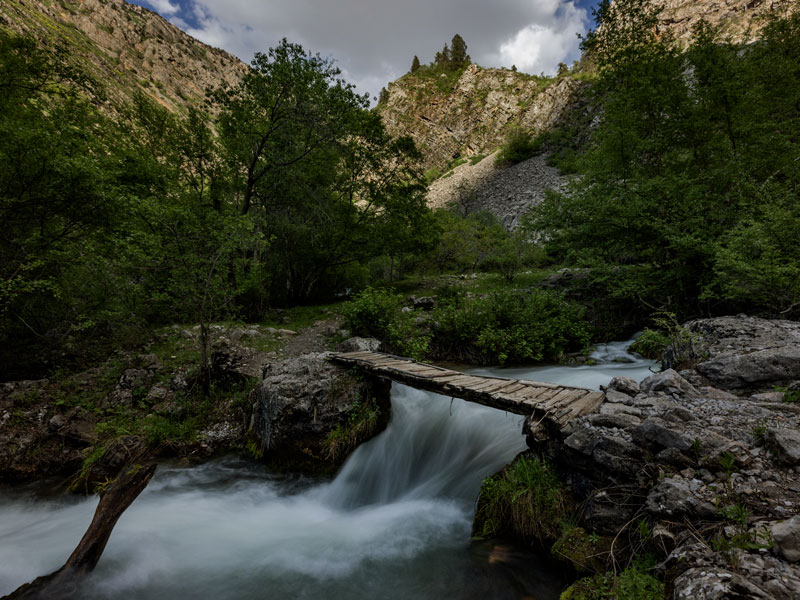 One of the best directions for hiking and trekking in Ugam-Chatkal National Park located at Chatkal ridges of Western Tian Shan. It occupies more than 66.000 hectares and is now the largest nature reserve on the territory of Uzbekistan. Exploring such huge territory with its lakes, gorges, rivers and mountain ranges is a real adventure for hikers.
Most of the park is open for tourists. The best season for trekking lasts from May to July when the meadows are all in flowers. The main attraction of the park is Charvak lake on Chatkal valley. It is the main source of water for Tashkent. Charvak is surrounded by Ugam, Chatkal and Pskem mountain ranges with 4000 meter high peaks. The lake is a popular destination for summer campings.
One of the most complex and interesting trekking routes in Ugam-Chatkal National Park is Pulathan highland plateau located 3000 meters above sea level. The treasure of the plateau is s complex system of caves with a depth of about 500 meters. There were legends about the treasures hidden in the caves and there were even braves who tried to find them but nothing was found.
Another popular trekking route in Ugam-Chatkal passes through canyons and valleys of Akbulak, Karaacha, Gulkam and Nurekata rivers that are perfect for rafting. Trekking can be combined with horseback riding and mountain biking, birdwatching and mountaineering.
Choose the Tour to Central Asia you like most and we will organize your amazing holidays in 5 stans.
Thank you! You have succeeded your payment. Our tour coordinator will contact you the nearest working