The South Caucasus is an attractive destination not only for those who wish to conquer the mountains but also for those who are looking for new ideas for an interesting family holiday. Armenia, Georgia and Azerbaijan have much to offer for every season and, in our turn, we will try to make your family holiday truly unforgettable.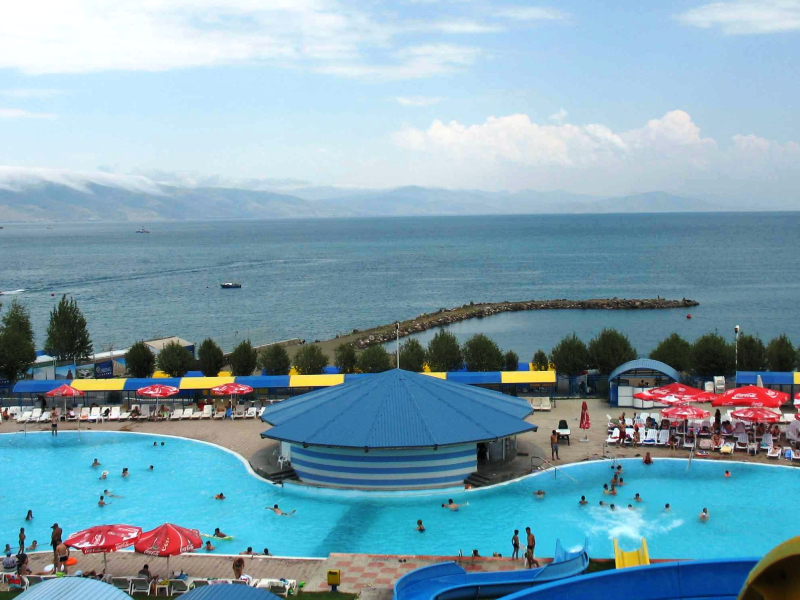 If you are planning to visit Armenia in summer, the best place for a family holiday is definitely Lake Sevan. The cool breeze of the lake is a perfect escape from a hot city. Sevan is a treasure of Armenia, the largest alpine freshwater lake in the region, a valuable resource both from the point of view of ecology and tourism.
The weather at Sevan rather capricious, so the beach season opens only in mid-June and lasts until the end of August. In addition to beach vacations and water activities for children, you can take a walk in Sevan National Park, visit medieval monasteries, and eat delicious local trout and whitefish barbecue.
For a more relaxing family holiday, you can go from Sevan to Dilijan which is another popular resort city of Armenia. It is a true paradise, surrounded by coniferous forests and mountains. Children will definitely enjoy horseback riding and cycling along forest paths, a picnic at Lake Parz and night talks by the fire. Modern children are so much in need of the romance of wildlife.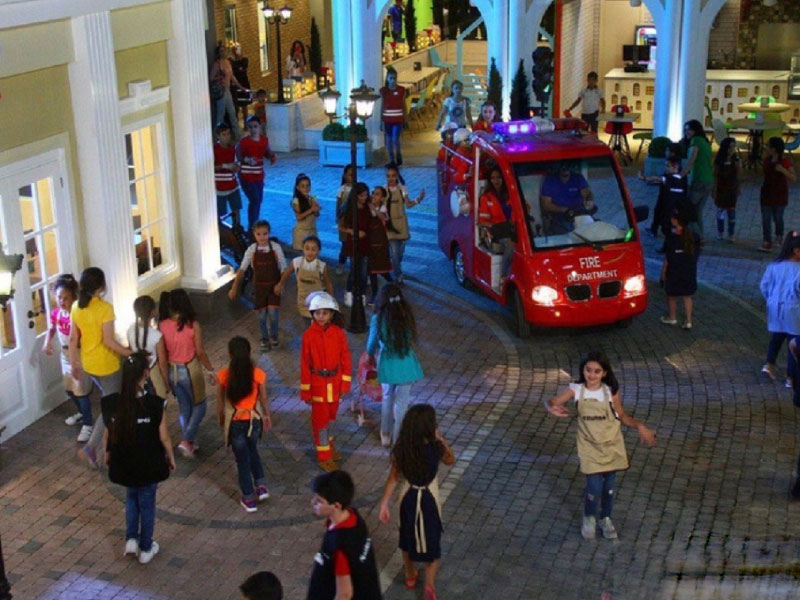 Your final destination can be Yerevan - the capital of Armenia. One of the most exciting entertainment centres for children here is Cityzen - it is a real city for children. It has its own infrastructure like a school, a police station, a hospital, a municipality, a bank, a beauty salon, a prison, a bakery and much more. Children choose a profession, earn money and spend it. This is a great opportunity to teach children to be part of society, learn about the relationships and values of each profession.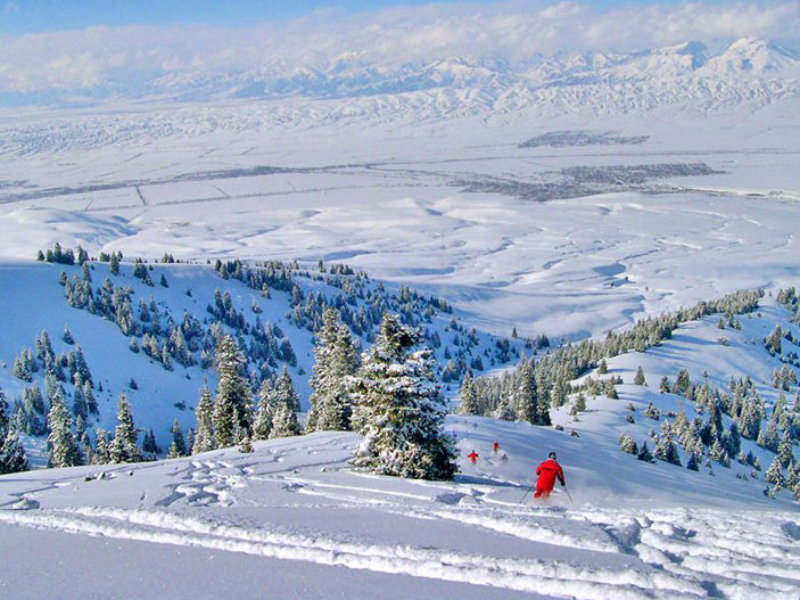 In winter, the popular Tsakhkadzor ski resort is turned into a touristic centre of Armenia. Here you can see thousands of guests from the CIS and Europe. The resort is located at the foot of Mount Teghenis with ideal slopes for skiing. From the capital, Tsaghkadzor can be reached in just an hour, and if you cannot find a hotel in the hot season, you can rent a car and drive to Tsaghkadzor to ski.
The ski resort and slopes are perfect for professional skiers and snowboarders, as well as beginners and future athletes. The slopes are divided into tracks; the blue and green ones are for beginners, red and black tracks are for professionals and lovers of freeriding.
The next destination is Yerevan and a dream-like park "Eraz Winter Garden" that looks like a picture from a fairy tale. On holidays, the park turns into Lapland with Santa's reindeer, elves, Mrs. Klaus bakery, where you can make chocolate cookies and, of course, meet Santa Claus. In the centre of the park, there is a large ice rink, slides, ice sculptures, plenty of ​​hot chocolate and a huge Christmas tree.
Another ice rink is located in the very centre of the city, next to the opera house. In summer, Swan Lake is a favorite place for evening walks; in winter, the lake turns into a skating rink with wooden houses.
Summer Holidays in Georgia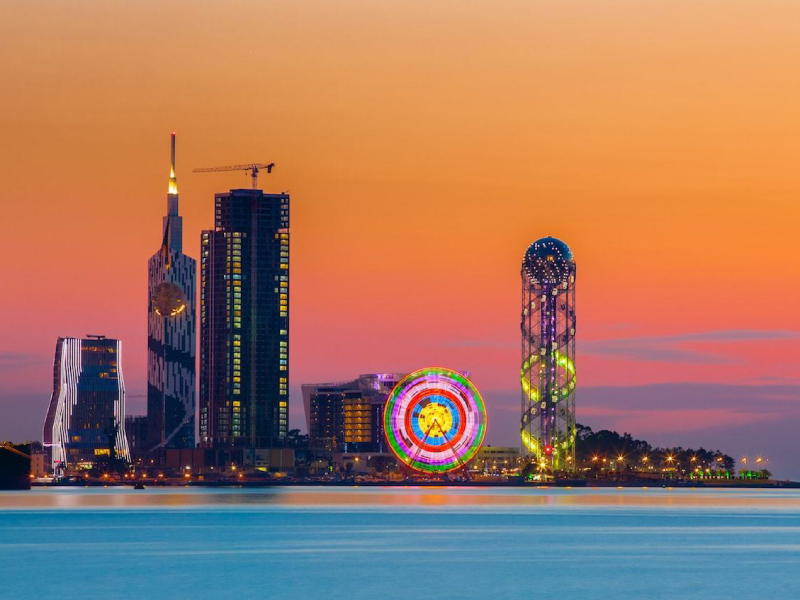 There are so many opportunities for an unforgettable vacation in Georgia in summer-like hiking in the mountains, camping in the wild, jeep tours on winding mountain roads, rafting on rough rivers and much more. However, if you plan to spend a vacation with children, the best choice is the Black Sea coast in Adjara. The resort region is beautiful not only with the clean shores of the Black Sea but also with breathtaking views of the Caucasus Mountains. Adjara villages are quite developed as tourist infrastructures while Batumi, the capital of Adjara, has become a modern European city in a couple of years and even reminds us of Dubai. In Batumi, you can find everything you are looking for an interesting holiday: affordable housing, delicious cuisine, a water park, entertainment centres, rides on the promenade, water rides and boat trips.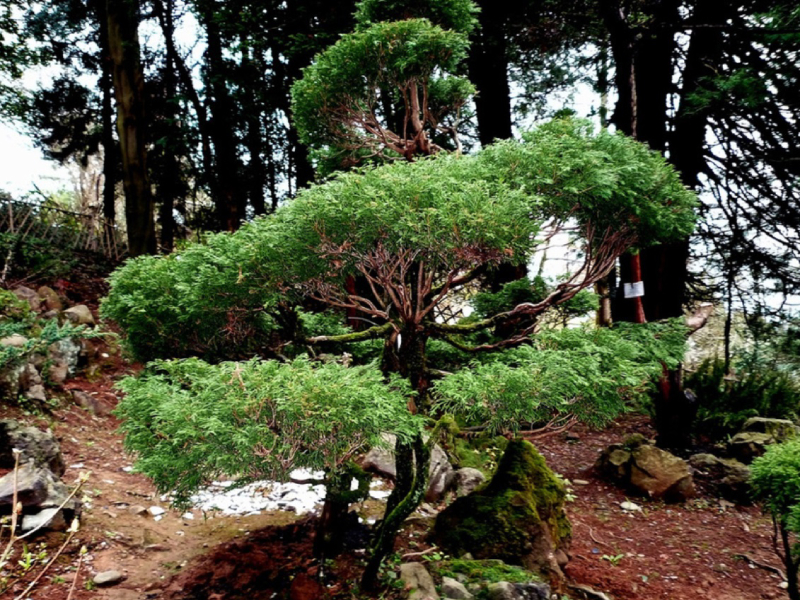 That is not all. Not far from Batumi is the largest botanical garden Cape Verde. Here you can stroll among the huge eucalyptus trees and the bamboo grove, walk along the tulip tree and see colorful carps in a small pond. It is worth spending the whole day in the park and exploring all the beautiful corners.
Another "iron" park is located near the village of Kobuleti. In the Cicinatela amusement park, the largest park in the Caucasus, there are more than ten extreme attractions for adults and many carousels for children. The park is open until late at night, so you can safely walk, ride, play bowling and slot machines.
Winter holidays in Georgia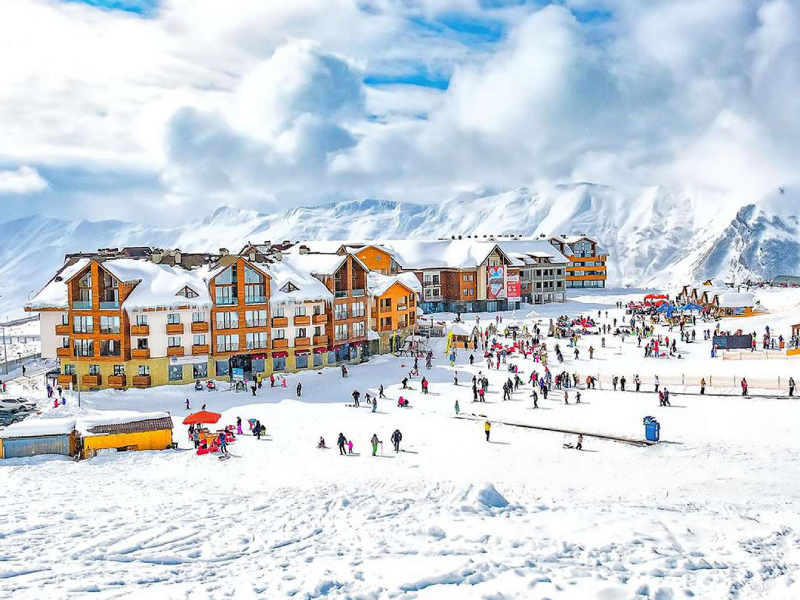 Winter in the Caucasus Mountains is all about furious races from the snowy slopes. This is really fun for the whole family. In Georgia, there are a couple of popular winter resorts suitable for a family holiday. The most modern of them is Gudauri with a developed infrastructure and a large choice of hotels of different price categories.
The resort is located at the foot of the Sadzele and Kudebi mountains, on the slopes, there are four chair lifts with a length of 2300 meters. Freeride tracks are located at an altitude of 4200 meters. The lower tracks are separate for children and beginners. In addition, there is a separate lane for tubing, a large playground and a park with slides.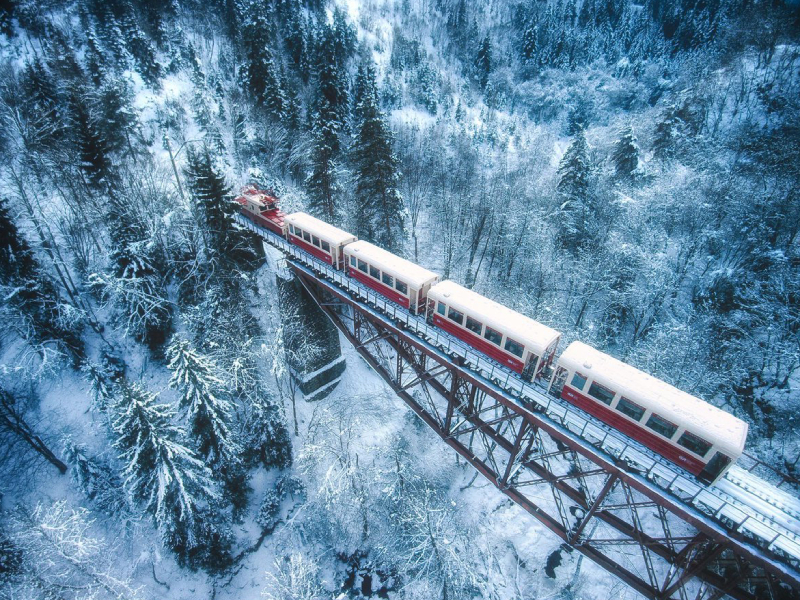 A holiday in Bakuriani ski resort will be no less interesting and memorable. For children, there is an entertainment park Joy Land, with a special ski lane, Didveli Park with slides and children's entertainment programs.
Well, for adults, Bakuriani and the slopes of Mount Kohta will please you with freeride adrenaline. During your stay in Bakuriani, you can ride to the Borjomi resort on the nodal railway and visit the mineral springs.
Summer Holidays in Azerbaijan
The last destination is Azerbaijan, a country of hot sun and sweet melon. For a summer family vacation, the most suitable place is the coastal villages of the Caspian Sea. All popular resort areas are located near Baku, about 50 km from the capital.
Thanks to considerable investments, resorts are actively developing, and now the tourist infrastructure offers a comfortable and safe vacation for the whole family. One of the most modern resort areas, which is worth considering, is the village of Mardakan, 35 km from Baku. On the territory of the beach town, there is a water park, water rides, a playground, cafes and restaurants.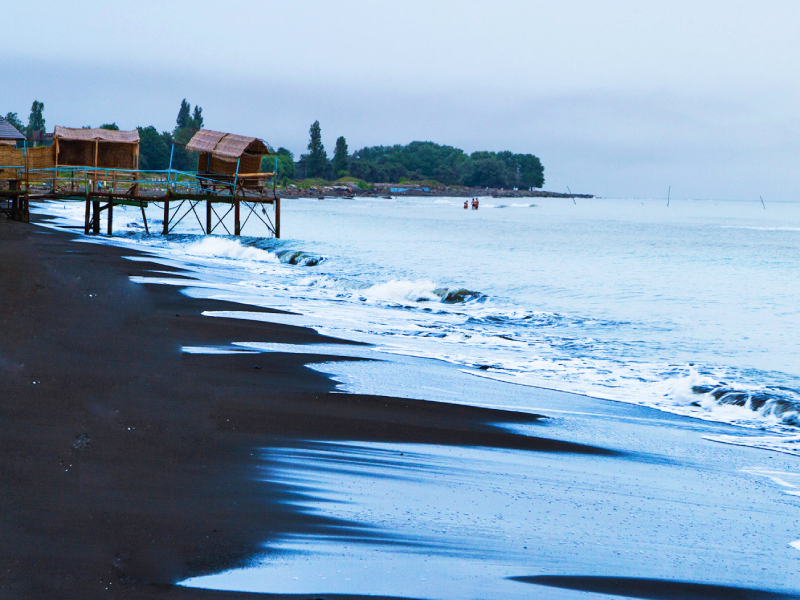 Further, 280 km from Baku, there is another coastal city, the Lenkoran balneological resort with black healing sand. The city is located on the border with Iran, in the very south of the country and is attractive not only for its mineral springs but also for the ancient history of the city and architecture.
Nabran is another resort village of the Caspian Sea that is famous for its mineral springs and thermal waters. People often come here for camping and trekking in the Samur Yalama National Park and the relict forest.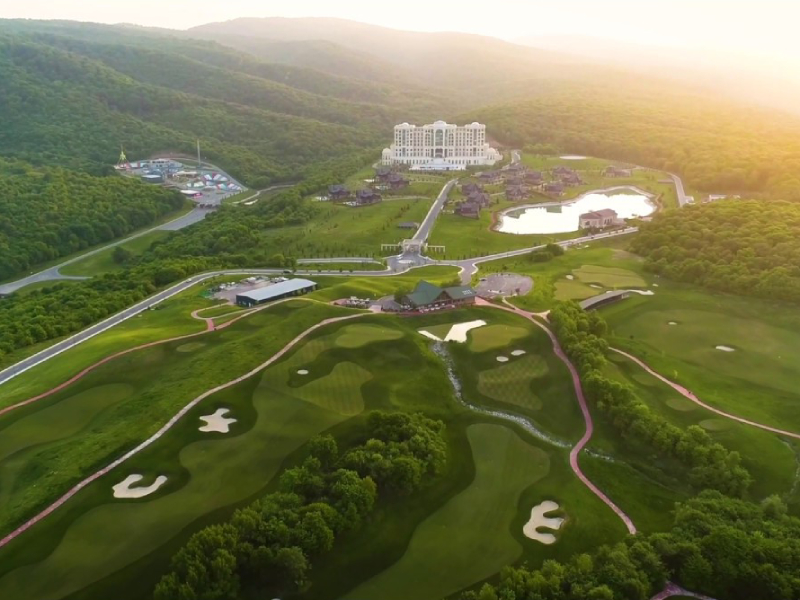 If you want to spend a relaxing vacation away from the noisy beaches and the hot sun, Quba may be a great choice. Located 168 km from Baku, the city attracts with its show-stopping views of mountain ranges and gorges. Driving to Quba you may already feel the cool and refreshing breeze and the fresh smell of the forest. People come here for the sake of nature, mountain air and one of the most luxurious spa hotels the Quba Palace Hotel. The venue offers entertainment for each family member: a chic spa, a large golf course, a fishing pond, a shooting platform, an amusement park, and a children's entertainment centre, restaurants and cafes.
Winter holidays in Azerbaijan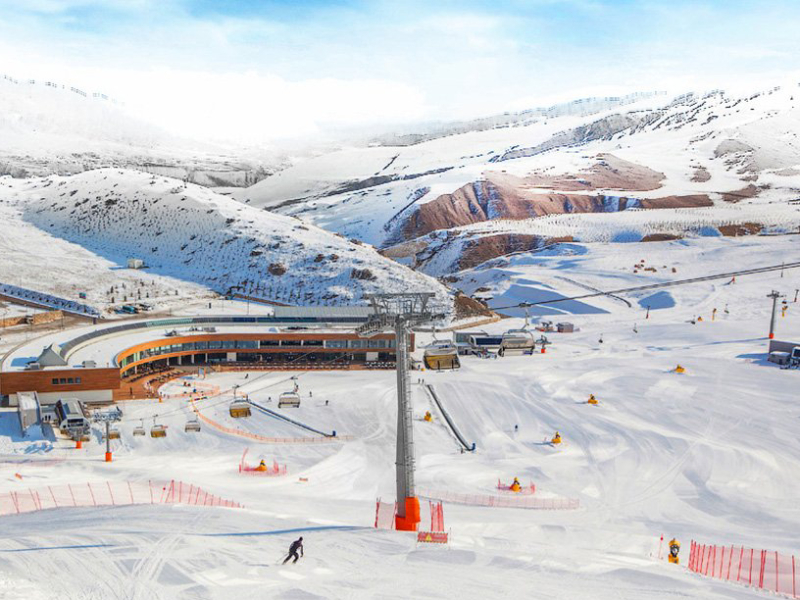 Shahdag ski resort is the place that is worth to visit Azerbaijan in winter. It is a wonderful mixture of oriental luxury and natural treasures. For the development of active tourism, the country has spent many resources; as a result, guests are offered a modern tourist centre with luxury hotels. As for nature and the slope for skiing, they are no less beautiful than those five-star hotels. On the slopes, there are 13 ski tracks of varying difficulty, separate lanes for tubing, sledging and snowmobiling. There is a ski school with professional trainers for beginners so feel free to put on your skis, even if this is the first time. The season opens from mid-December and can last until the end of March. Special powerful equipment maintains a stable even layer of snow on the slopes.
Choose the Tour to Armenia, Georgia and Azerbaijan you like most and tour-operator Arara will organize your amazing Holiday in the Caucasus.
Thank you! You have succeeded your payment. Our tour coordinator will contact you the nearest working