Uzbekistan is a country that combines four different climatic zones, and due to the diversity of natural and geographical characteristics, is an excellent destination for eco-tourism development, which has become one of the trendiest areas in recent times. The favorable geographical position of Uzbekistan at the intersection of the East and the West, climatic features, a unique network of protected natural areas and a rich variety of landscapes offer great opportunities for promoting ecotourism routes, while a rich past and historical sights promise unforgettable travel experiences.
Ecotourism is an important factor in the sustainable development of countries and environmental protection, cultural and ethnographic characteristics, without disturbing the integrity of the ecosystem as a whole. Uzbekistan is one of the most dynamically developing countries in the field of ecological, conscious tourism and has a huge ecotourism potential due to its abundant natural resources. Nowadays Uzbekistan is one of the principal countries in Central Asia in the popular direction of ecotourism. Currently, the country's system of protected areas includes 8 nature reserves, 3 national parks and a set of sanctuaries.
Ecotourism in Uzbekistan: Mountain Tourism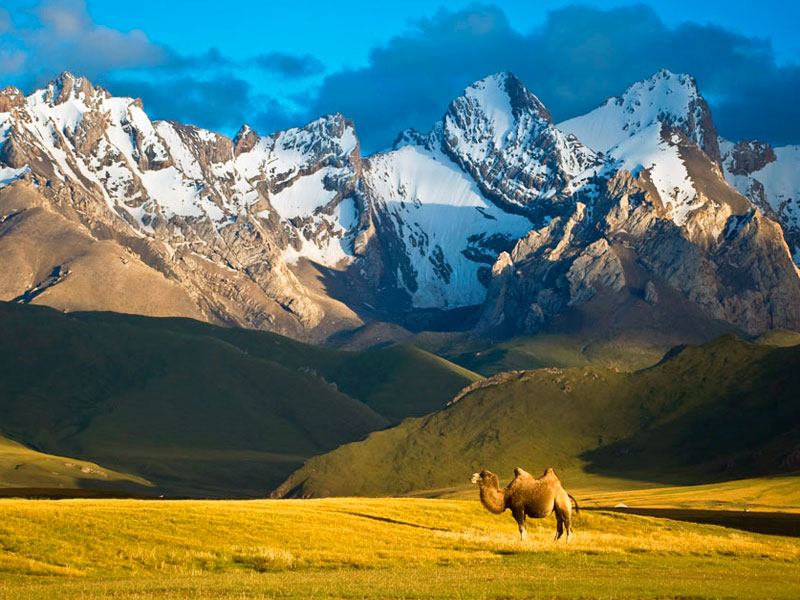 Uzbekistan is remarkably rich in natural resources and diverse opportunities for organizing ecotourism. The nature of Uzbekistan surprises travellers with its exoticism: vast deserts, impressive mountain ranges, numerous rivers and lakes, nature reserves and unique historical monuments, as well as many rare species of animals and plants attract outdoor enthusiasts from all over the world.
Particularly attractive are the mountainous regions of the country - Chimyon, Zomin, Chatkal, Kuzkuv, Piskom, Turkestan, Gissar, Zarafshan, Alay, Kurama, Nurata, where all the natural geographical conditions for hiking, trekking and mountaineering are created. There are also many opportunities for the development of rafting tours through countless mountain rivers and streams.
In addition to all the above, you can arrange accommodation in the mountainous villages and get acquainted with the life of the indigenous inhabitants of these lands. In these small villages amid lush green gardens with delicious fruits, you can forget about all the benefits of civilization - here houses are built from natural stone and clay, all the foodstuffs are produced or grown in an environmentally friendly way, no internet or Wi-Fi connection, and lovely donkeys and horses instead of cars.
One of such authentic traditional villages is Sentob, located in the mountains of Nuratau. Among the rough steppe landscape, the village of Sentob resembles a green oasis in the valley of a river with lush walnut and pistachio orchards. Here in Sentob, you can rent a homestay at hospitable locals. Most of the houses are completely built of local rough stone, some guest houses have modern comforts with shower and toilet, and in the courtyard, under the shade of trees, there is a «tapchan» or «avian» where you can lie back and watch the stars all night long. Sentob is a great place to spend a few days, relax your body and soul away from modern civilization and city bustle.
In addition to understanding the local customs and traditions, in the framework of ecotourism, such activities as bird watching, photography, fishing, botanical and archaeological tours, as well as observation of various species of mammals, reptiles and butterflies can be easily organized.
The mountains of Uzbekistan, in addition to natural wonders, preserve a lot of historically valuable petroglyphs - rock paintings of ancient man, depicting scenes of hunting, animals, natural phenomena and elements. Sarmysh gorge to the north of Navoiy is one of such exceptional places where a huge number of rock paintings were discovered. 3000 Bronze Age petroglyphs depicting deer, oxen, goats and horses, dancing men and even aliens, carved on a smooth black slate, extend by as much as 10 km.
Ecotourism in Uzbekistan: Steppes and Deserts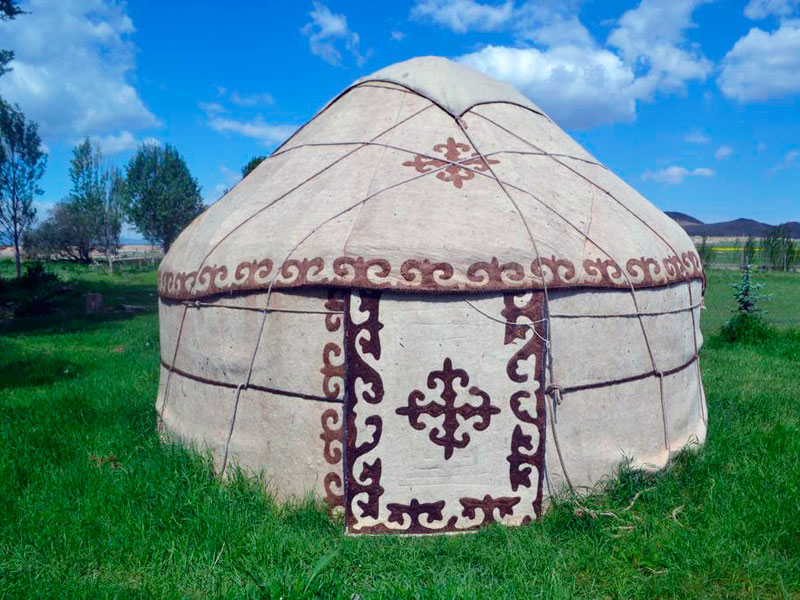 Steppes and deserts of Uzbekistan is another trendy destination in eco-tourism with great potential, which will give a lot of unforgettable and exotic experiences. One of the largest and most popular deserts is the Kyzyl-Kum desert. The most widespread occupation in the Kyzyl-Kum desert is camel riding, jeep tours in the dunes and overnight in traditional yurt camp. It is worth noting that since time immemorial, yurts have been a traditional home for the nomadic peoples of Central Asia. Today in the Kyzyl-Kum desert there are 4 yurt camps. Outside, the yurts are covered with camel fur, and inside with traditional felt rugs. During your stay in the yurt camp, you should definitely try traditional dishes and get acquainted with the lifestyle of the locals. Travellers can try fresh homemade bread, camel and horse dairy products, as well as horse and sheep meat.
Ecotourism in Uzbekistan: Aral Sea
The Aral Sea - once one of the largest salt lakes in the world, today is a vivid example of how human activity harmfully affects nature and the environment. For 50 years since the times of the USSR, the Aral Sea has been in the shallowing stage and now is almost completely destroyed. In place of the lake, a huge desert formed - Aralkum, covered with salt deposits and lonely skeletons of ships. Shallowing of the Aral Sea - as if the flip side - shows how large-scale tragedies result from the unconscious use of natural resources, which entails not only the extinction of flora and fauna but also entire cities. That is why in our modern world it is so important to develop and promote ecotourism as one of the most important types of leisure activities for the benefit of nature, the environment and humanity as a whole.
Choose the Tour to Central Asia you like most and we will organize your amazing holidays in 5 stans.
Thank you! You have succeeded your payment. Our tour coordinator will contact you the nearest working