Armenia is a perfect destination for a vacation and holidays with children and family. In Armenia, every member of your family will be able to find something to his soul and taste. Armenia offers a sunny climate and diverse landscape for lovers of extreme sports or fans of recreation in natural surroundings. Numerous historic monuments with thousands of years of history, museums with ancient artifacts, ruins of ancient churches and castles will conquer the hearts of cultural and educational tourism lovers. And of course Armenia's capital city Yerevan will enchant youngsters for its active nightlife, numerous amusement parks, entertainment centers, and attractions.
Today we want to introduce you to the amusement parks and attractions for children and youngsters so that you will always have the opportunity to diversify the leisure of all the family!
Amusement parks in Yerevan: Victory Park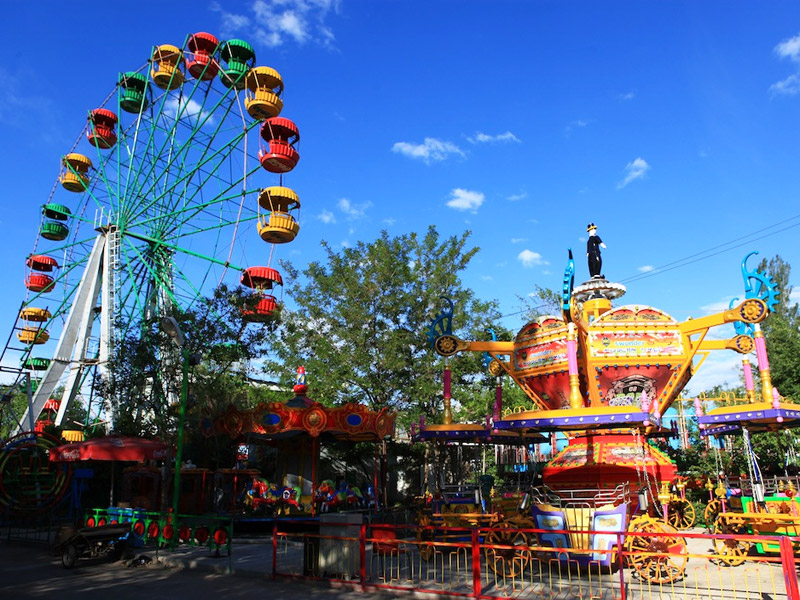 Victory Park is a huge memorial complex overlooking the Cascade and Yerevan. Victory Park was built back in the Soviet era, in honor of the Soviet victory over the Nazis in World War II. The pearl of the Victory Park is the monument to the "Mother Armenia" – a 22-meter high giant woman with sword and shield, which symbolizes the indomitable spirit and courage of the Armenian people. Near the memorial is an amusement park for children and teens. Entrance to the park is free.
The park is located in a green area and has an artificial lake, a few cafes, and it offers breathtaking views of Yerevan. Many attractions cost from 300-500 AMD (0.5-1 USD). The most popular attractions are a Ferris wheel, roller coaster, race track, tennis and other carousels. It is also possible to enjoy boat trips across the artificial lake. Your children will certainly appreciate the fun day in this lively place.
Amusement parks in Yerevan: Luna Park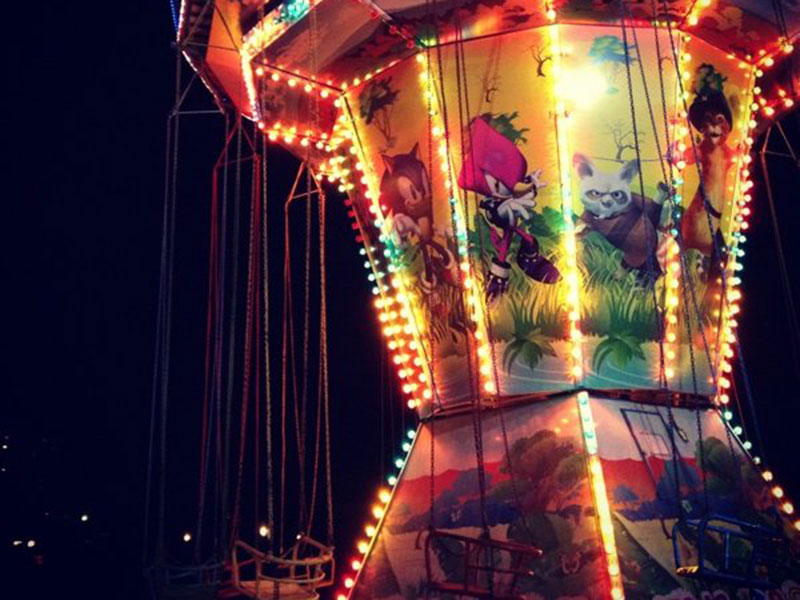 Luna Park is relatively modest in size amusement park, located next to the snow-white church of St. Gregory the Illuminator. Luna Park is exceptionally colorful and cheerful. There are different types of merry-go-rounds both for kids and teens. Prices vary between 500-1 500 AMD (1-3 USD). During the summer, an outdoor cafe operates in the park, where you can refresh yourself with cold fresh juice or ice cream.
Getting to the Luna Park is very easy, as it is located in the city center. The quickest way to get to the Luna Park is by subway: you need to get off at the Zoravar Andranik station, cross the road through an underpass and you are at the park! After visiting the amusement park, you can also visit one of the largest shopping centers in Yerevan "Russia Mall", which is located directly opposite the park. The shopping center "Russia Mall" has all the conditions for fun and active leisure activities for children: the 6th floor is completely at the disposal of children. Here your children can take a ride on the racetrack, play at numerous attractions (200-2000 AMD / 0.5-4 USD), watch 9D films, as well as have birthday parties in the children's restaurant.
Amusement parks in Yerevan: Play City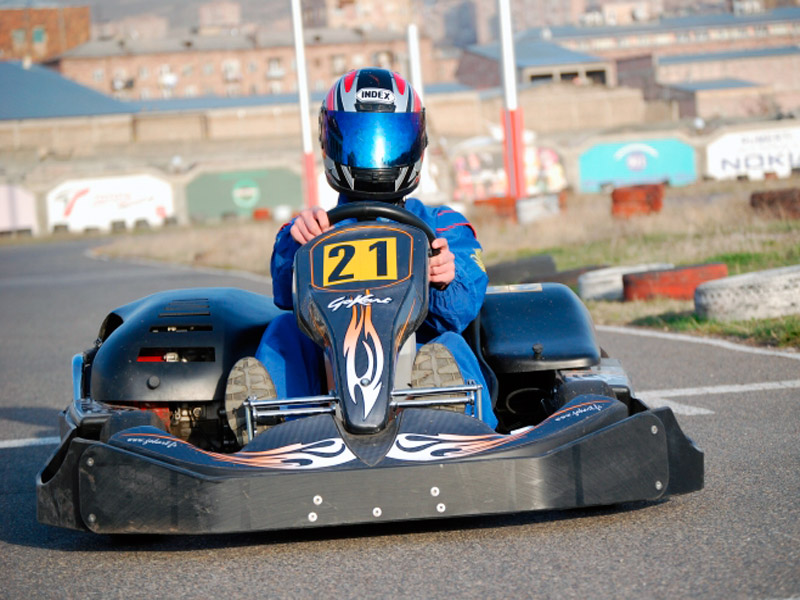 Play City is a real huge city of game entertainment and attractions in Yerevan. Here not only kids and youth but also their parents can spend a day full of fun and positive emotions. Play City offers its visitors entertainment such as bowling, paintball for real men, bumper car and karting for desperate riders, 7D cinema, billiards, mini-golf, various slot machines and an outdoor green area with slides for kids. For more detailed information you can visit the official website.
Guidance rates per person for entertainments:
Karting:
1 circle – 2000 AMD (4$)
2-7 circles – 1500 AMD (3$)
8-19 circles – 1250 AMD (2,5$)
Bowling:
1 hour – 6000 AMD (12$)
Paintball:
50-499 bullets 80 AMD (0.16 $)
500-999 bullets 70 AMD (0.14 $)
1000 + bullets 60 AMD (0.12 $)
Bumper car:
The ticket price is 500 AMD (1$)
7D cinema:
The ticket price is 2000 AMD (4$).
30 films from 4 to 12 minutes are available.
Amusement parks in Yerevan: Water World
In the summer, when the thermometer reaches 40 degrees of heat, water attractions are becoming extremely popular in Armenia. Water World or as the locals call "Dzhrashhar", attracts the kids, their parents, young people from all over Armenia and, of course, tourists. This place enjoys extraordinary popularity due to the exciting water rides and affordable prices. More information on the Aqua Park and the current prices can be found here.
Choose the Tour to Armenia you like most and tour-operator Arara will organize your amazing Holiday in Armenia. Travel to Armenia with the local agency.
Thank you! You have succeeded your payment. Our tour coordinator will contact you the nearest working