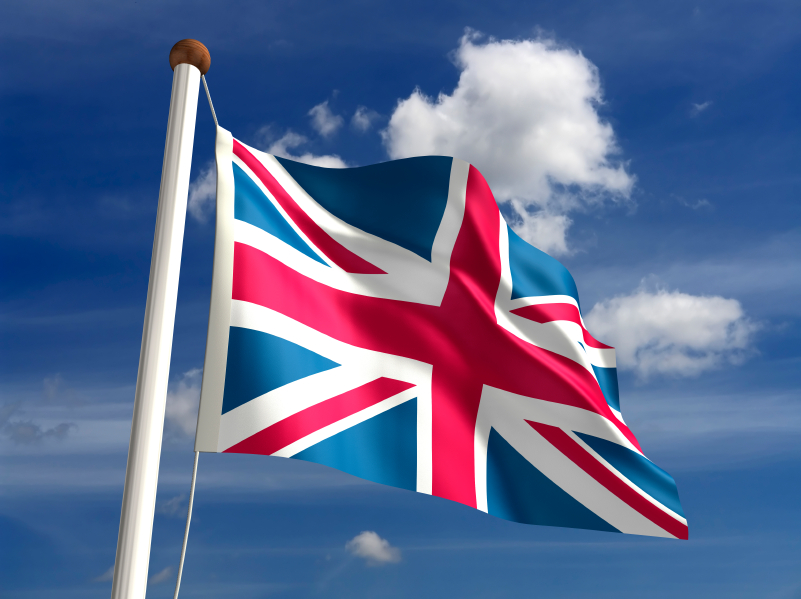 Arara Tour continues the publications of interviews with ambassadors in cooperation with Lia Khojoyan. Today we present an interview with the British Deputy Ambassador in Armenia Amias Moores, who shared his opinion about the tourism industry in Armenia, its advantages and disadvantages.
– Mr Moores, does the British love to visit Armenia? Is our country familiar for them as a tourist destination?
– I think the more British will learn about Armenia, the more people will love Armenia in the way I do. Some days ago, I met several British tourists at one Yerevan swimming pool who are now traveling around Armenia. All of them were very excited and expressed admiring words about Armenia noting that this country is "a sweet, hidden place in the world." Actually there are more British tourists in Armenia than we know about but on the other hand, they are less than should be.
– So in your opinion, there is a lack of information. The British are not sufficiently informed about Armenia as a tourist destination.
– Partly, yes, that's the reason. As the lack of information has a real negative impact: the people even do not know the geographical location of Armenia. When I am sometimes asked where I live now, after my answer that I am in Yerevan it seems that people have heard something about Armenia, its churches etc. But hardly could they imagine where this wonderful country is located. When I show my pictures made in Armenia they all start asking admiringly: – where is situated this gorgeous country? Thus, the lack of information is seriously perceptible. But there is also another problem: it is rather hard to get to Armenia and not so affordable, as there are more affordable places for tourists to visit.
– How do you assess Armenia's infrastructure, its roads and hotels? In recent years, Armenia has made much progress in the field of tourism development but the question is it enough to satisfy British tourists?
– I think, yes, there is some progress. I cannot say whether it is enough or not, but in my personal opinion, there are more things that should be done. Now I would like to detail everything. It is obvious that hotels are being constructed in Yerevan; however the question is whether they are affordable for common tourists. The right types of hotels should be built, and it is not necessary that all of them should be of 5 stars, because a common tourist prefers more cheap ones. Besides, Armenia is not only Yerevan, there are many – many places out of Yerevan that are in need of hotel construction.
What related to roads, there are also some problems, as they are not always in good or suitable condition. Also, a very painful thing to note is that sometimes a very beautiful and scenic place with an amazing view is surrounded by garbage. Accordingly, the impression is spoiled. I think all the natural attractions that are worth seeing for tourists should be cleaned from garbage. Sometimes making photos I am making some efforts to avoid garbage getting in a shot. There are many things to be solved in this sphere.
– Is Armenia safe for tourists?
– I think yes, Armenia is the safest country I have ever been to.
–Mr. Deputy Ambassador, many tourists prefer to season their travelling with cultural programs, accordingly, how do you assess Armenian cultural life? Do we have something to add here?
– Of course, it depends on the fact what is the purpose for choosing Armenia as a tourist's destination and whether a tourist is ready to combine his tour with cultural events. Armenia exactly is reach by its cultural life and does not yield to the variety of sightseeing places. There are lots of offers, the only thing is to choose. And here is already a part of travel agencies which should make a right and affordable offer.
– And what about Armenian cuisine?
– Oh ..I have a lot to say here. You cannot hide your emotions when you speak about Armenian cuisine. I am very fond of Armenian barbeque and fish, for instance, a week ago we were in Spain and when we had to choose whether to dine in Greek or Spanish restaurant, without doubt we chose the last one. That's because we knew that at Greek restaurant we would be offered barbeque and we have already learnt how should be prepared real barbeque. The real taste and smell of barbeque you can feel only in Armenia. All those who have tasted the Armenian cuisine get delighted…. And your vegetables!
Eating tomatoes you can feel the real taste of tomatoes. But for example at my motherland, unfortunately, we already don't have such kinds of tomatoes and I do not know the reason why. Yet everything has a real taste and smell in Armenia.
I would like to draw a special attention to Armenian wine. I do not know why Armenian wine is ignored and Armenians are not even proud of it. I can say that Armenian wine is superb. Even in restaurants, Armenian wine is not offered enough frequently while its quality is improving and increasing year by year. When I have arrived in Armenia for the first time, I went to a restaurant together with my wife. We chose Armenian wine among the range of wines, the waiter was surprised and tried to suggest for choosing Italian or French wines. We insisted on our choice and after drinking I understood that it is as good as Armenian brandy.
–Amias Moores, which places you like most in Armenia, which of them you will suggest to the British travelers as «must visit» attractions?
– It is a very good question because my father is going to visit us in summer and we are planning where to take him, what to show him in Armenia. Now I will mention.
Recently, I visited Zvartnots temple for the first time and I will definitely go there again. This is one of the places which I'll recommend to all the tourists arrived in Armenia. And of course, Garni, Geghard, Lake Sevan, which I recommend visiting in summer to try the tastiest fish «ishkhan». By the way, Garni and Geghard are situated rather close to Yerevan, but because of the bad road it seems that the journey is very long. Tatev monastery complex is also a wonderful place to visit, but time-consuming as well; it is difficult to explain why for Tatev visitors there is only one accommodation possibility in Goris. By this sense, the infrastructure is poorly developed there. I am very fond of Noravank, and it is one of the «must-visit» places in Armenia. It is very beautiful and mysterious. And, of course, Tsakhkadzor, and although it is more desirable to be visited in winter during ski season, it is beautiful in summer as well.
You will miss a lot if during your visit to Armenia you won't prepare barbecue by yourself and taste it at the bosom of the nature. It is really a wonderful ritual.
– Is there any statistics indicating how many British citizens are visiting Armenia annually?
– We can not speak about concrete details just because there are many tourists who travel individually. However, one thing is clear, their amount is more than we can imagine. A few days ago I met a young man, who organizes bird – watching tours in Armenia: people travel to Armenia for watching birds and their life. By his words, almost 3 – 4 thousands of British people are traveling to Armenia on that purpose.
– It is a considerable number.
– Yes, sure and I was also surprised. In addition, we have had several cases when extreme tourism lovers have lost their documents and by this way we uncovered that Armenia is an interesting place for such kind of tourism, too. Maybe I am repeating, there are definitely more tourists visiting Armenia than we consider and the important fact is a steady flow of British tourists which makes me happy.
– Would you be interested in Armenia as a tourist destination if you were not a deputy ambassador? And in your opinion, would you have a desire to come back here after your visit?
– I have to confess, as many people I did not know about Armenia too and I thought it is a typical soviet country with a dark, cold, gloomy and gray colors. When we arrived in Armenia for the first time, after few days my children asked how long we were going to stay here and I answered for 3 years. As a second question, they asked me could we stay longer. About a week ago I told my daughter that we have just a year for staying in Armenia and she cried.
I have just a year for staying in Armenia, however, I can assure that definitely I will be back.
To get acquainted with other interviews with foreign ambassadors click here.
Thank you! You have succeeded your payment. Our tour coordinator will contact you the nearest working