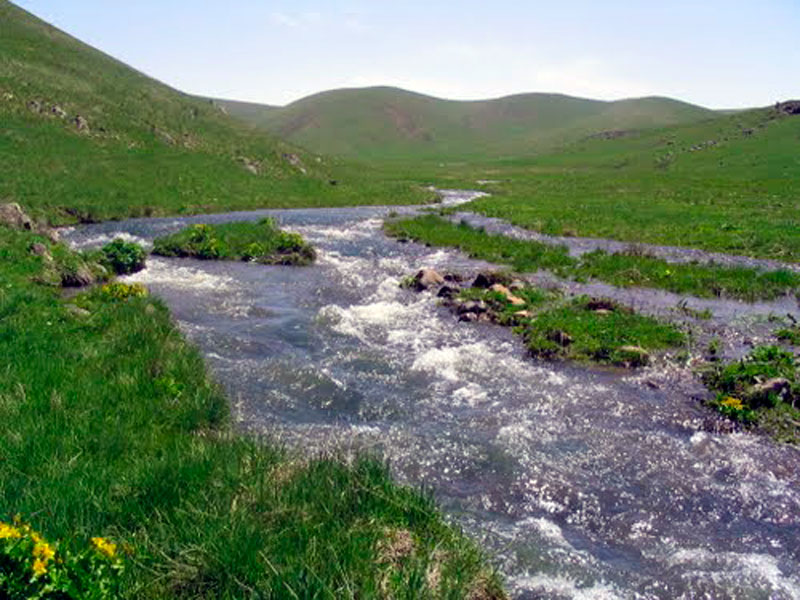 Despite the fact that Armenia does not have a direct access to the sea, there are enough large rivers that run along the small territory of the country. One of them is the Vorotan River, which is known for its beautiful gorge.
The mountain river Vorotan with the length of 179 km originates in the Artsakh highlands and flows into the Araks River. The river passes through the Vorotan gorge, which was inhabited in the Stone Age. Thanks to mineral waters, stalactites were formed in the gorge.
Vorotan Gorge and the Vorotan River can be truly called the most beautiful and unique places in Armenia. In the valley of the river, in a small area, the most important historical sites are concentrated, such as the monastery complex Tatev, the Tatever ropeway, the Devil's Bridge, the Sisavan church, the David Beck fortress and natural attractions. The pearl of the Vorotan River is Shaki Waterfall of 18 meters height, which is located in the west of Sisian town. The road starches along the river, crossing the most amazing places of the country, it is popular among lovers of hiking, while the slopes of the gorge are ideal for rock climbing.
Three hydropower stations and reservoirs are built on the Vorotan River. In addition, a 22-kilometer tunnel has been built to deliver water to Lake Sevan. The tunnel was built to raise the water level in the lake.
Get acquainted with our tours to Armenia and visit other no less unique sights of the country!
Thank you! You have succeeded your payment. Our tour coordinator will contact you the nearest working