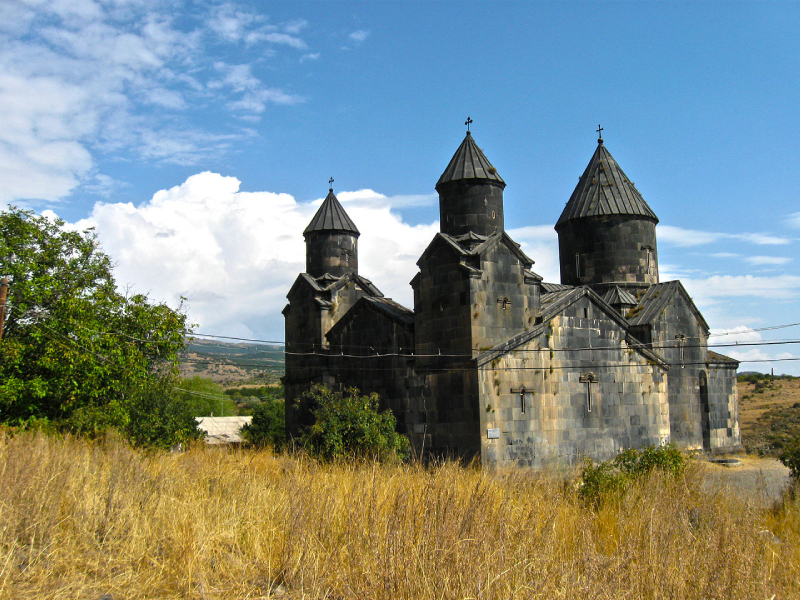 Tegher Monastery is located on a small hill in the village of Tegher, on the slope of Mount Aragats, in the Aragatsotn Region․ It is situated north of the city of Byurakan. This dark grey basalt monastery complex was built in the XIII century. Tegher consists of a porch and a dome church. The church looks rather strict and has no decorative ornaments. On the west side, there is a porch that is bigger than the church itself.
The name of the monastery is linked to the village of Tegher or Degher the territory of which has always been rich in medicinal herbs ("degher" means "medicines" in Armenian). To this day there is an ancient hospital Dghratun near the monastery where locals and soldiers get treatment.
Two chapels are built in the north-western and northeast corners of the porch. Chapels are built in honor of the deceased and buried in the porch.
From the hill, where the complex is located, beautiful views of the surrounding nature and the Byurakan observatory open.
Get acquainted with our tours to Armenia and visit other no less unique sights of the country!
Thank you! You have succeeded your payment. Our tour coordinator will contact you the nearest working