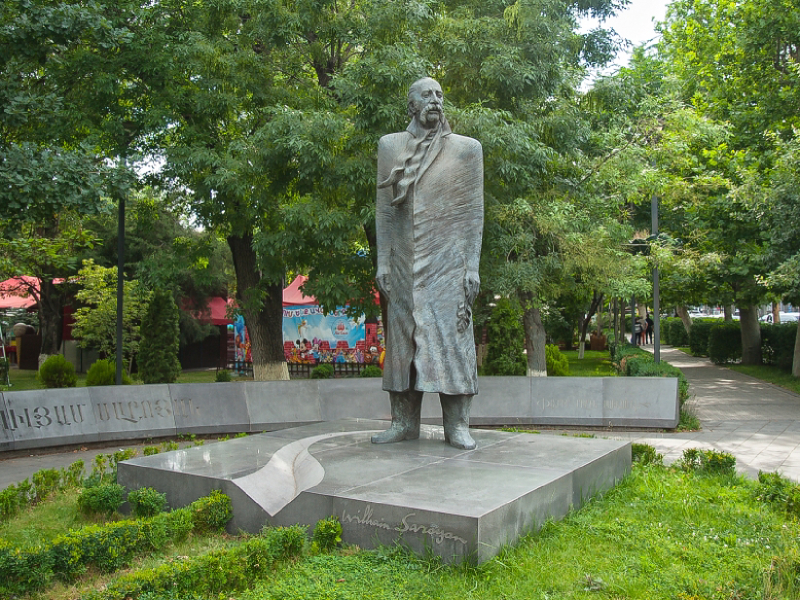 The monument to the American writer William Saroyan is located in Yerevan, at the crossroads of two central streets Mashtots Avenue and Moskovyan Street. The bronze monument was opened in 2008 to the 100th anniversary of the world famous writer. In the same year UNESCO declared 2008 the year of William Saroyan.
William Saroyan had Armenian roots. He was born in Frezno, in a family of Armenian immigrants. He is the author of over one and a half thousand stories, seven novels and 12 plays. Despite the fact that William Saroyan was born and lived far from his homeland, Armenia has always been in his heart, and he never forgot his roots.
The author of the monument is David Yerevantsi, who knew William Saroyan personally. The monument is a gift from the sculptor to the city and the Armenians.
Get acquainted with our tours to Armenia and visit other no less unique sights of the country!
Thank you! You have succeeded your payment. Our tour coordinator will contact you the nearest working