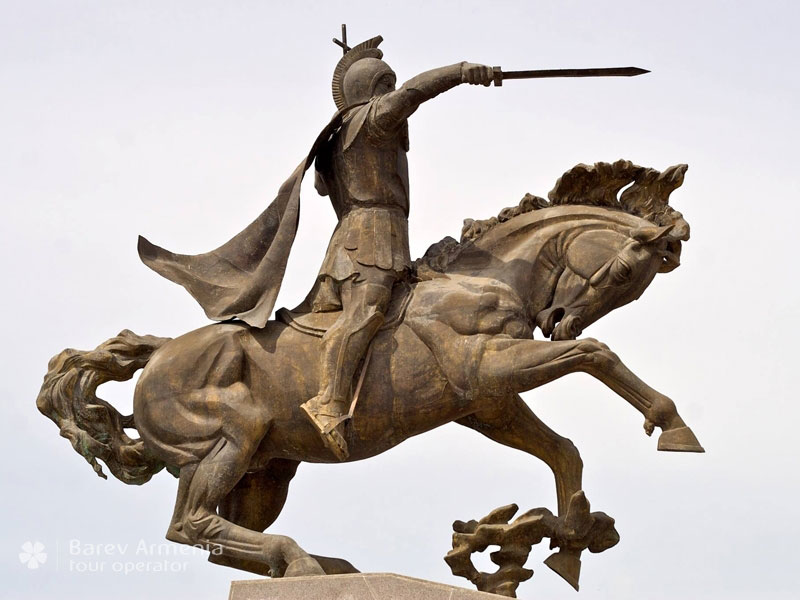 The commander (sparapet) Vardan Mamikonyan is considered one of the greatest heroes of Armenia, whose heroic deeds strengthened the church and the people's faith. Vardan Mamikonyan and his army fell in heroic battle on Avarayr field in 451. The Armenian Church ranked sparapet and his warriors who fell that day to the rank of saints.
The monument to Vardan Mamikonyan is one of the most popular in Yerevan. The copper statue was installed in 1975 on Vardan Mamikonyan Street. The sculptor was Yervand Kochar. The sparapet on horseback waving his sword catches attention even from afar. Moreover, the statue is considered unique in its kind in the world history of equestrian statues. This is the only statue of the horse rider that rises up and not down, all four legs of the horse are in the air, and the horse itself stands on the dust rising under the horse hoofs.
Get acquainted with our tours to Armenia and visit other no less unique sights of the country!
Thank you! You have succeeded your payment. Our tour coordinator will contact you the nearest working