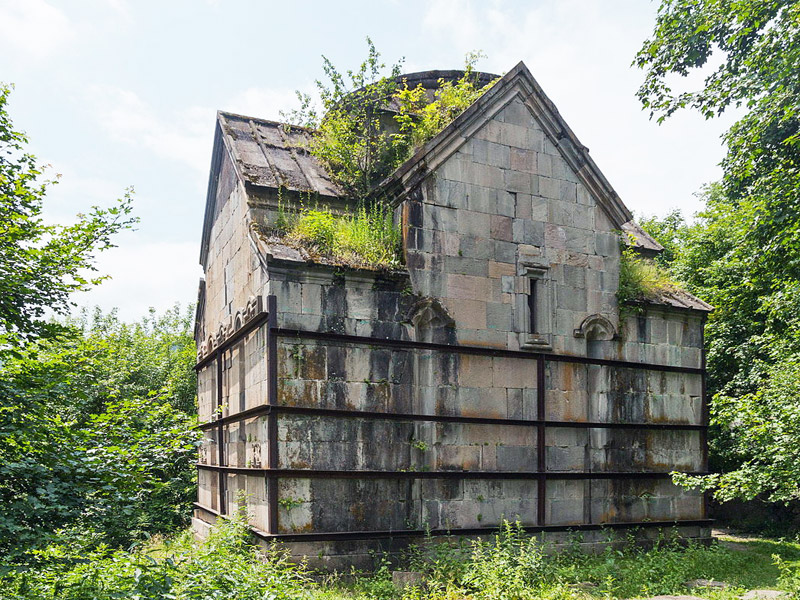 Jukhtak Monastery is located 3 km away from the resort town of Dilijan, on the slope of the mountain. The monastery was built in the XII-XIII centuries. Its name "jukhtak" is translated as "a couple" and that is explained by the fact that the monastery complex consists of two churches. In some sources, the monastery was mentioned under the name of Gisheravank (night monastery) and the monastery of Petra.
As it was mentioned above, the monastic complex consists of two churches – the church of the Holy Mother and the church of St. Grigor. The temples are built of yellowish felsite. The Church of the Holy Mother of God was built in 1201. The church is located on the west side of the complex. Its walls are decorated with inscriptions. One of them mentions the name Sarkis, the builder of the church. There are khachkars placed at the entrance to the church.
The date of construction of the second church is unknown. It is assumed that St. Grigor was the first temple of the monastery.
Get acquainted with our tours to Armenia and visit other no less unique sights of the country!
Thank you! You have succeeded your payment. Our tour coordinator will contact you the nearest working