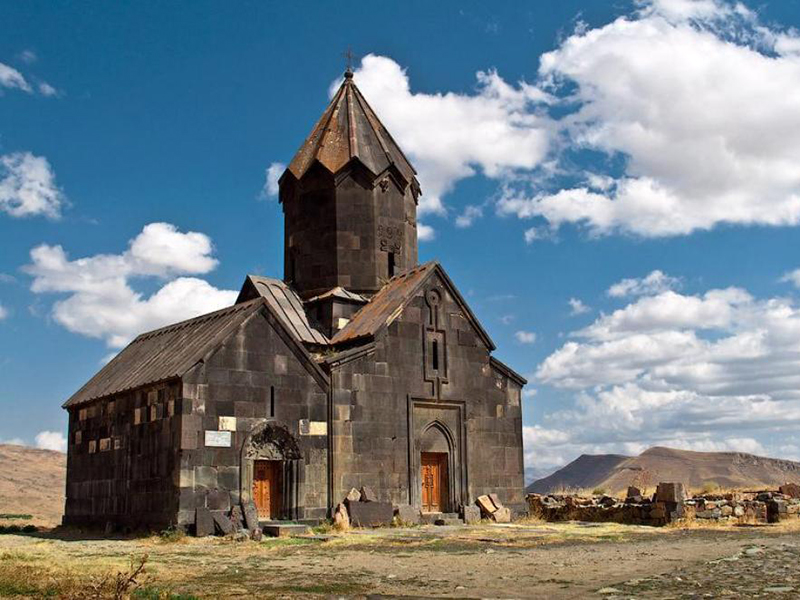 Gladzor University was one of the largest and most important educational centers of the XIII century. The university was opened in the monastery of Tanahat under the patronage of the Oreblyan dynasty.
Gladzor University was located on a mountain plateau, to the north of the city of Yeghegnadzor, Vayots Dzor region. At the university, rare manuscripts were created, copied, and stored. There were found manuscripts and books of Greek and Armenian scholars in the university storage.
For its time, Gladzor University already had its own internal charter and educational gradation. The training there lasted about 8 years. At the educational center, students were taught philosophy, theology, oratory, astronomy, arithmetic, literature, logic, music, and geometry. The students of the university were talented personalities such as sculptor Momik, poet Hovhannes Erznkatsi, miniaturist Toros Taronezi, and others.
The University was closed in 1338 due to the political crisis in the country. The university and the monastery complex were abandoned.
Nowadays there is a "Gladzor University" historical and cultural museum-reservation, which is located in the Vernashen village, Vayots Dzor region. The exhibits are displayed in the St. Hakob Church of Vernashen. It is a small exhibition devoted to the university's history and significance for medieval Armenia.
Get acquainted with our tours to Armenia and visit other no less unique sights of the country!
Thank you! You have succeeded your payment. Our tour coordinator will contact you the nearest working