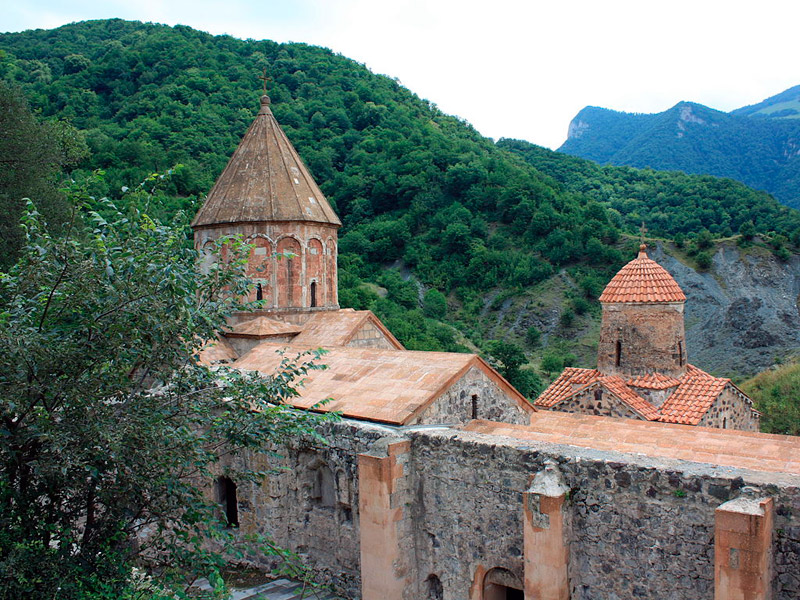 Dadivank Monastery can be truly considered the heart of the Caucasus. This is a unique landmark, an important part of the religion. The monastery complex is located in Artsakh (Nagorno-Karabakh), on the north of the river Terter, at an altitude of 1100 m above sea level, 100 km from Stepanakert.
The complex is located on a hill, surrounded by ravines on both sides. Dadivank or Khutavank dates back to I century AD, but the name of the monastery has been mentioned only from the IX century. This means that Dadivank is probably one of the earliest churches built on the territory of Christian Armenia.
The name of the monastery has its history. The monastery was built on the burial place of Dadi, a disciple of the apostle Thaddeus, who spread Christianity and took a martyr's death for it. Today the relics are still kept in the monastery. In 2007, during the excavations, the relics of St. Dadi were found and this event is of great importance not only for the Armenian Church, but for the entire Christian world.
In the 13th century, Dadivank became an episcopal residence: the territory of the monastery included villages and estates.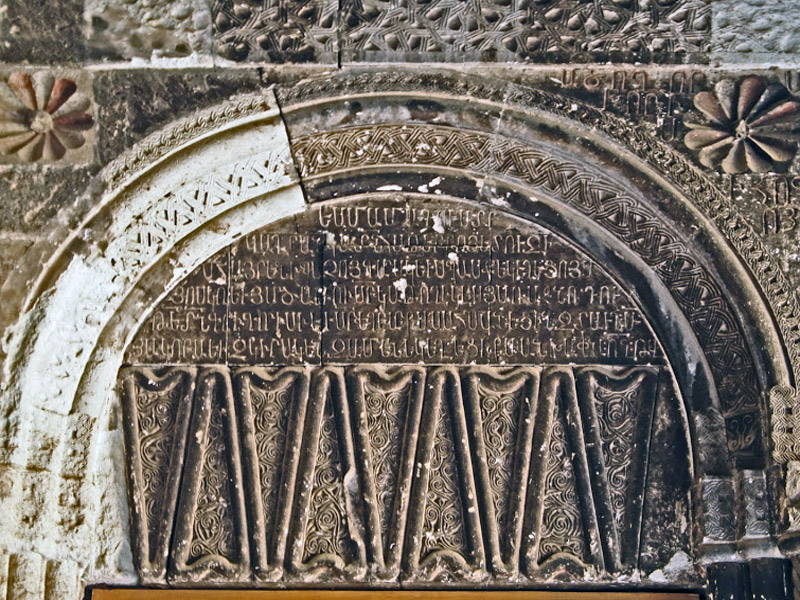 The complex with extensive lands always attracted enemies and it was regularly attacked and destroyed. The monastery was empty for a long time, the territory served as a pasture for cattle, and only after the region passed under the control of Artsakh, the complex gradually began to acquire its former grandeur. Since 1994 the complex is a monastery of the Artsakh Diocese of the Armenian Apostolic Church.
To date, more than 30 buildings have been preserved on the territory of the monastery, the most important of which is the Church of the Holy Virgin, built in 1214 by Princess Arzu-Khatun. The walls of the church are decorated with frescoes. The bell tower is built on the west of the church.
St. Dadi church is to the north-west of the St. Virgin. On the territory of the monastery, there are priceless khachkars dating back to the 12th-13th centuries. In the monastery complex there are living quarters, a library, a kitchen, on the south-west side there is the Hasan-Jalal Palace, chapels, a press and khachkars. One of the most interesting buildings of the monastery complex is the porch-chapel of St. Grigor built in 1224. At that time the monastery was the spiritual center of Khachen principality, and the chapel was the burial vault of princes.
Get acquainted with our tours to Armenia and visit other no less unique sights of the country!
Thank you! You have succeeded your payment. Our tour coordinator will contact you the nearest working