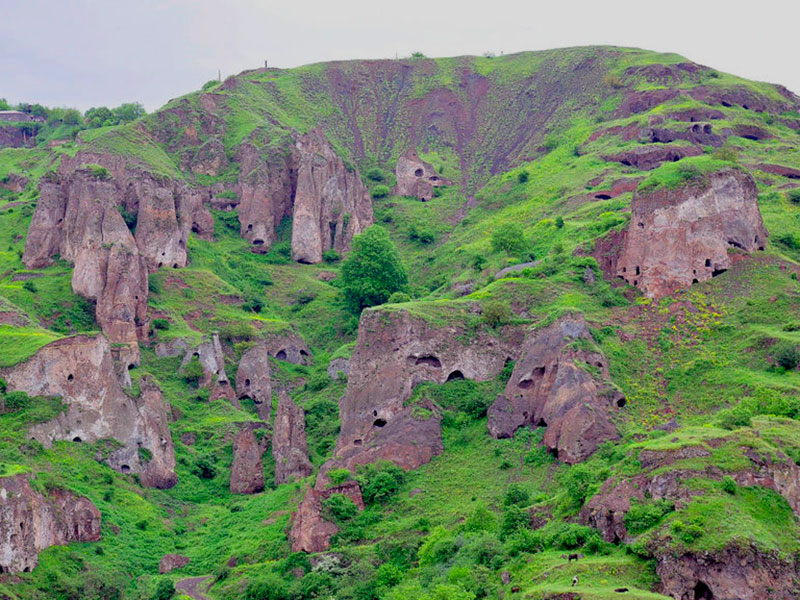 In the Syunik region, not far from the town of Goris is the village of Khndzoresk, which is known for the unique cave town located on the slope. The caves of Khndzoresk stretche almost 3 km along the gorge. Before the construction of the bridge, the cave town was isolated. Now there is a suspension bridge leading to the cave town. It is another attraction of Khndzoresk.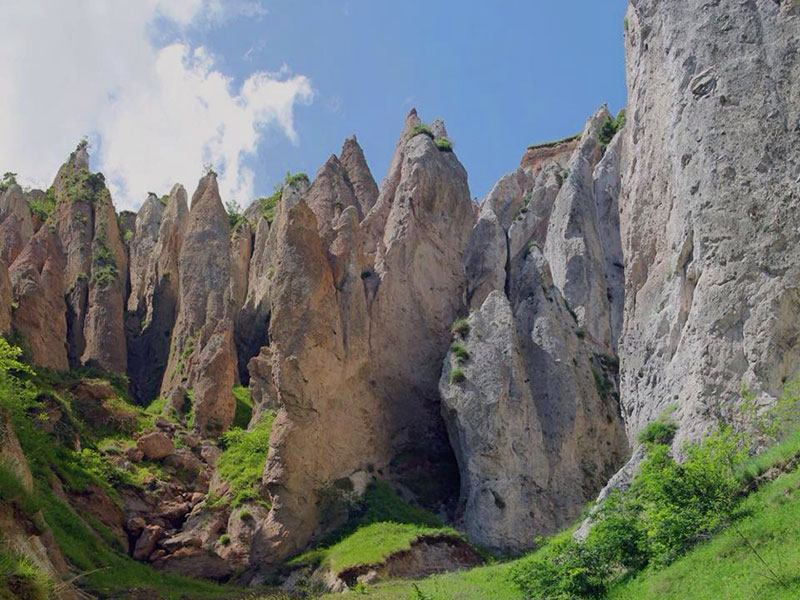 In the cave town, there are more than 3000 "houses". The town was unique in terms of inaccessibility for enemies. During the attacks, residents moved from residential caves to more impregnable, from where they repelled without giving the enemy a chance to attack.
Thousand-year-old caves are the work of both nature and humans. Many of them were inhabited until the 1950s. Passing from one cave to the other it is difficult to imagine how people managed to live there without basic amenities, but at one time Old Khndzoresk was the most densely populated village in Armenia.
Get acquainted with our tours to Armenia and visit other no less unique sights of the country!
Thank you! You have succeeded your payment. Our tour coordinator will contact you the nearest working