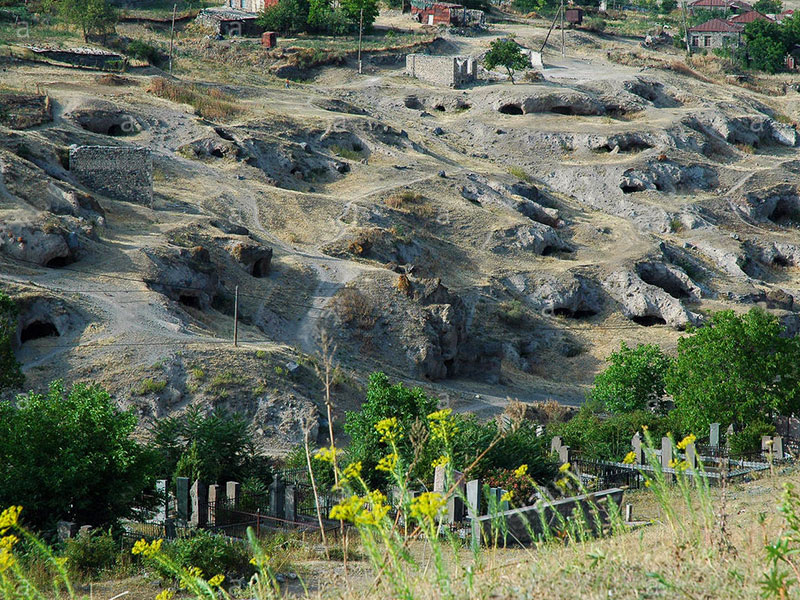 Cave Dwellings of Tegh is considered the place of settlement of the ancient civilization on the territory of Armenia. The cave town is located in the eastern Syunik region and represents rocks with cut niches, halls, and multiple entries. The cave complex of Tegh has been studied partially and it still hides so many secrets.
From the outside, the cave dwellings with cut niches look rather gloomy.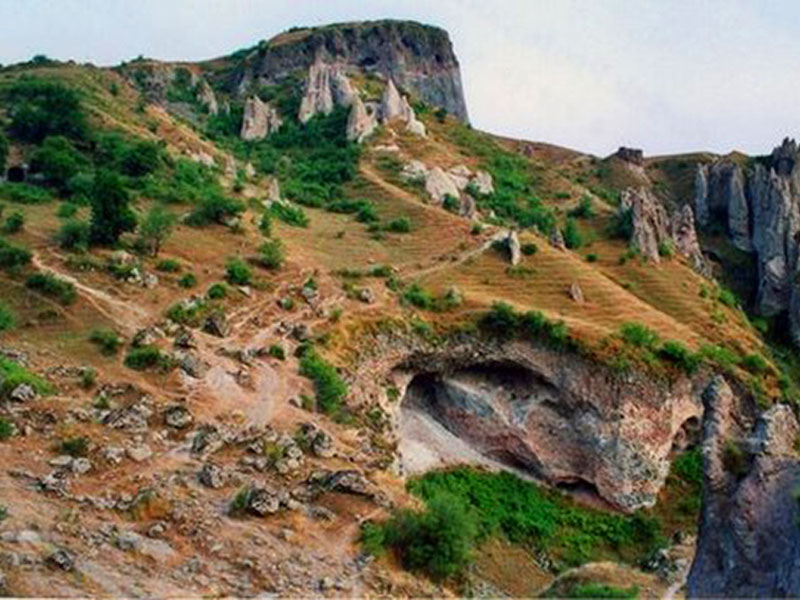 At dusk, niches look like empty eyes. After approaching them it is already possible to see the cut stairs, arches and passages. The uniqueness of the cave dwellings of Tegh is the loose volcanic rock of the caves. Inside the cave, they intersect and diverge forming a complex labyrinth. In the caves were found not only residential "rooms" but also production facilities for ovens and winemaking. The walls in the living rooms are flat and polished, which is a direct proof of the level of development.
Cave towns used to be formed near water sources, and the cave complex Tegh is one of such places. The settlement in the caves is considered to be the largest of all known.
Get acquainted with our tours to Armenia and visit other no less unique sights of the country!
Thank you! You have succeeded your payment. Our tour coordinator will contact you the nearest working