In our post you will find detailed information about currency exchange in Kyrgyzstan, which will help you during your trip to Centrsl Asia.
Currency Exchange in Kyrgyzstan: Kyrgyz National Currency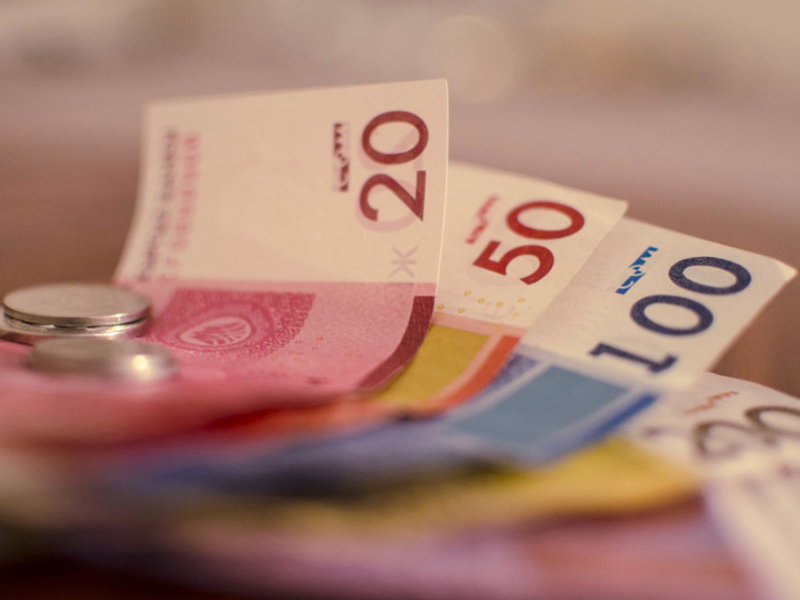 In nowadays Kyrgyzstan the international banking system works pretty well. The national currency of the country is the Kyrgyz som. The international code for Kyrgyz som is KGS. It is the main currency used throughout the country. "Som" literally means "pure" with the implication of "pure gold".
There are banknotes in use in denominations of 20, 50, 100, 200, 500, 1000 and 5000 soms. The coins are of 1, 3, 5 and 10 soms. The som is being divided into 100 tyiyn, however, it is almost never used. So 1 som can be considered the smallest unit of money in the country.
Currency exchange in Kyrgyzstan: Money exchange and useful tips
Normally the businesses themselves use som, but some hotels and tour companies might use dollars or euros. Banks and money exchange booths can be found in cities with major currencies (US dollars, euros, rubles). So there won't be any issues with exchanging money. You can also change British pounds, Chinese yuans, Kazakh tenge, Tajik somoni. There shouldn't be problems with the previous ones, however, the Uzbek som will be difficult to get rid of.
The current exchange rates for KGS on 13/12/2019 are presented below, however, keep in mind that the currency is changing day by day.
1USD= 70,41 KGS

1EUR= 1,097 KGS

1RUB= 78,02 KGS
Currency exchange in Kyrgyzstan: Banks in Kyrgyzstan and ATM's
Kyrgyzstan has a largely cash-based economy and credit cards are not widely accepted, but most of the major cities have ATMs. Some of them also dispense US dollars and work with Visa. For Mastercard and Maestro, you should primarily look for banks, for example, Demirbank or Kazkommertsbank.
There is an ATM at Manas airport. The capital Bishkek is full of them, there are several ones in Karakol, Cholpon-Ata, Jalal-Abad, Osh. There is at least one ATM in Naryn, Kant, Tokmak, Talas, Balykchy, Batken, Arslanbob and Kazarman do not have ATMs.
Choose the Tour to Central Asia you like most and we will organize your amazing holidays in 5 stans.
Thank you! You have succeeded your payment. Our tour coordinator will contact you the nearest working