Patriarchy always reigned among the Armenian people, however, Armenian men do know how to appreciate and worship women, and no wonder why there are two women's days in Armenia. In addition to the international women's day celebrated on March 8, Armenians have beauty and motherhood day on April 7. On this beautiful spring day, the locals present flowers and gifts to mothers, grandmothers, sisters, and beloved women.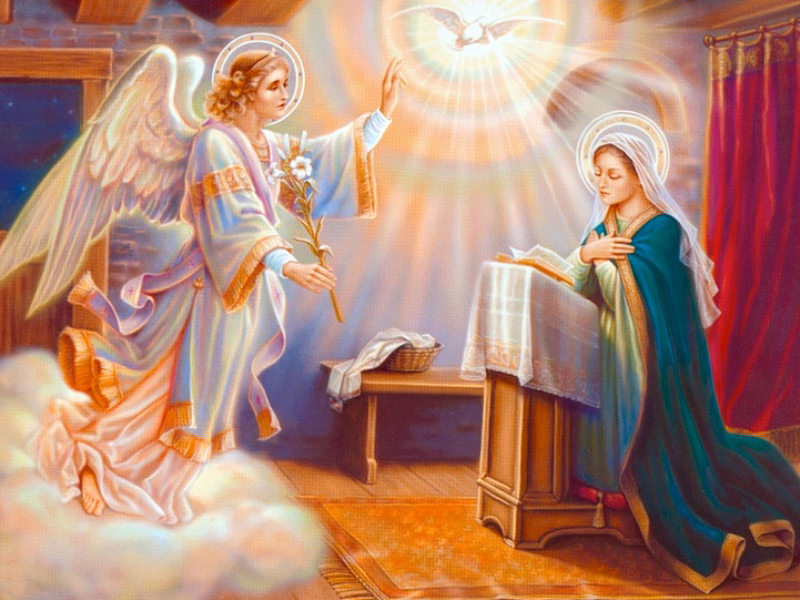 April 7 is not just a beautiful women's day, but the Christian holiday, Annunciation of the Blessed Virgin Mary. According to the biblical writings, the angel Gabriel appeared to the Virgin Mary on the night when she was reading an excerpt from the book of the prophet Isaiah about the birth of the Savior from the Virgin and informed the Mother of God that she would have a son. "Do not be afraid, Mary, for you have found favour with God. Behold, you will conceive in your womb and bear a son, and you shall name him Jesus. He will be great and will be called Son of the Highest, and the Lord God will give him the throne of David his father, and he will rule over the house of Jacob forever, and of his Kingdom, there will be no end." Motherhood of Mariam is perceived as a real miracle, and Annunciation of the Blessed Virgin Mary is considered one of the most important religious events in the Christian world.
In Soviet times, all Christian holidays somehow lost their meaning, and only after the collapse of the USSR Armenians regained their faith. The day of Annunciation, by order of the Catholicos of All Armenians Garegin II, was proclaimed the day of the blessing of mothers and became one of the favorite national holidays. Every year on this day a festive service and liturgy of motherhood are held in all churches across the country.
In Armenia, the period from March 8 to April 7 is called "the women's month" during which their beauty and feminity and is celebrated with special attention and love. Of course, it is said that a real man should show his care and love for no reason, but on holidays, women especially need to be in the spotlight.
Choose the Tour to Armenia, Georgia and Azerbaijan you like most and tour-operator Arara will organize your amazing Holiday in the Caucasus.
Thank you! You have succeeded your payment. Our tour coordinator will contact you the nearest working