Every year various festivals dedicated to the national symbols and products take place in Armenia. Visiting one of them, you will immerse yourself in a completely new and colorful atmosphere, get acquainted with some interesting traditions, taste national dishes and just have a lot of fun. Festivals are accompanied by songs, dances, and music so that the fans of exciting activities will not be bored. Below we present a list of the most famous and interesting festivals in Armenia, which are worth visiting for all the guests of our country.
Dolma Festival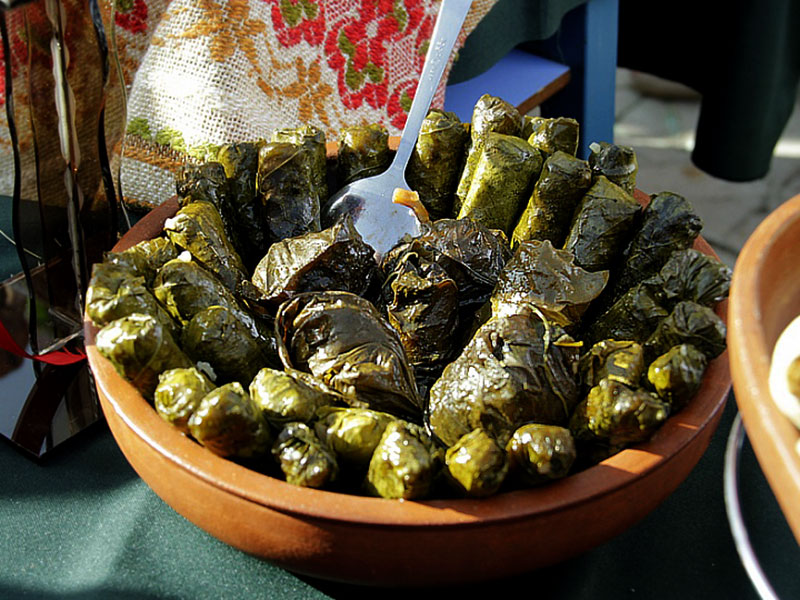 Dolma is considered one of the most delicious national dishes of Armenia. It is prepared from minced meat, which is wrapped in grape leaves and is served with the sauce made of the fermented product matsun and garlic. The annual festival of dolma in Armenia is a great opportunity to get acquainted with this delicious meat dish. The festival is held in May in Armavir region, near the memorial complex "Sardarapat". During it Armenian cooks prepare different types of tolma and compete for the main prize. All the participants will be able to try both tolma and other national dishes. The event is accompanied by dancing and singing.
Carpet Festival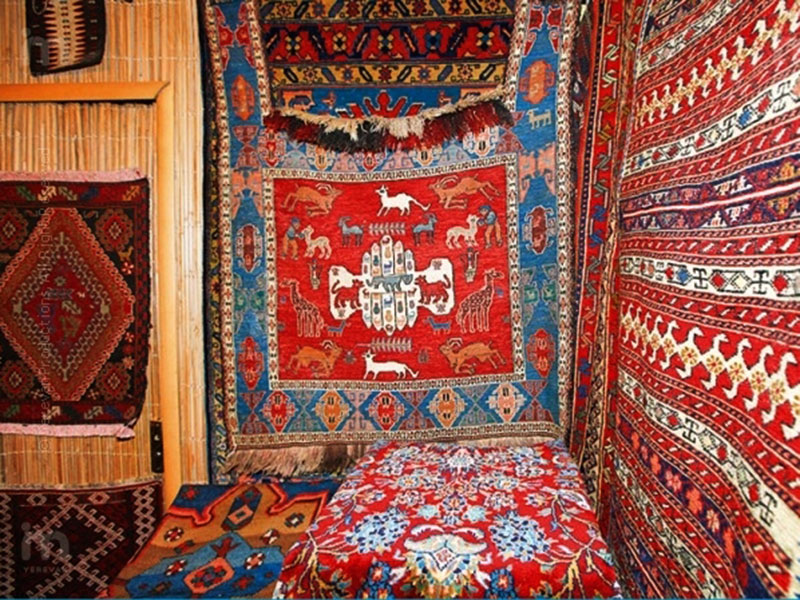 Armenian carpets have an old history and are famous not only within their native land but also abroad. Carpet festival presents a great opportunity for masters to demonstrate their works and for clients to get acquainted with this amazing craft and even buy the most beautiful exemplars. The event takes place every year (every 2-nd Saturday of August) in the cozy and picturesque town Dilijan (100 km from Yerevan). In addition to the carpet exhibition, guests will also get acquainted with other works of applied art.
Festival of honey and berries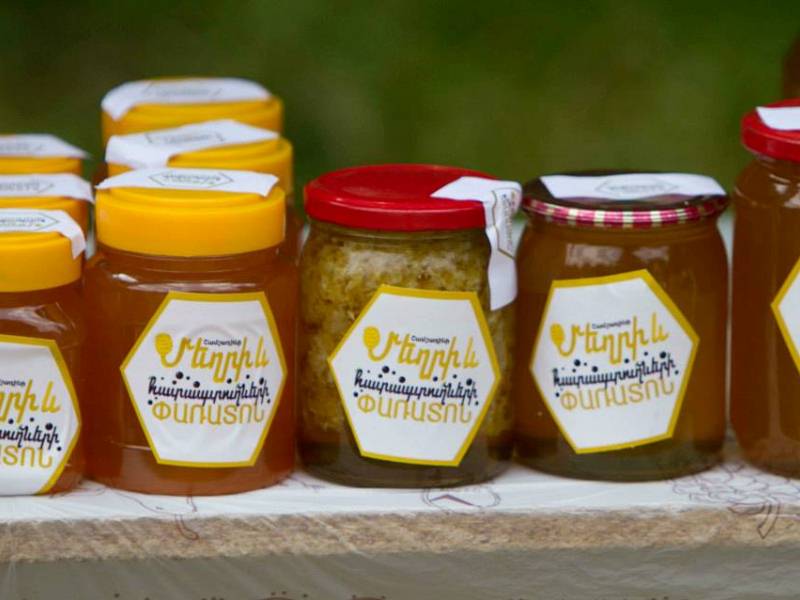 Festival of honey and berries is organized annually in August in Shamshadin region, which is considered the center of honey making. Every year about 3000 participants take part in this interesting event. Both different kind of honey and various local berries are demonstrated here. And it is also important to note that the festival is not limited by the demonstration of honey, there is also provided a great opportunity to get acquainted with various kinds of arts and crafts.
Barbecue Festival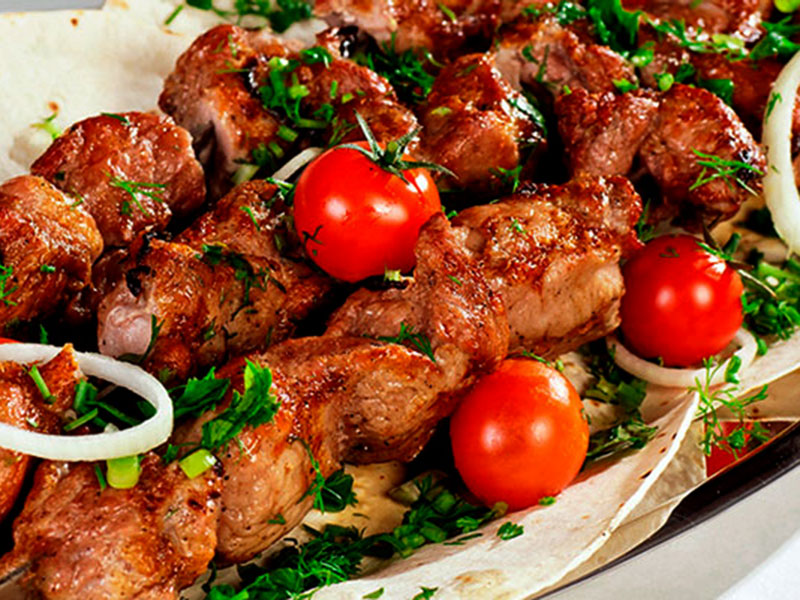 Of course, barbecue is a meat dish known everywhere; however, Armenians have their own special recipe and call it khorovats. In Armenia, only men are involved in the process of barbecue preparation. They buy all the necessary products beforehand and then prepare the special marinade for meat. Another national peculiarity is a vegetable side dish prepared from tomatoes, eggplants, and green pepper which are roasted on the fire and then served with meat. "Horovats" is considered a national dish and not by chance that a festival is annually organized in its honor. It takes place in Lori region, in Ahtala village (145 km from Yerevan). Both famous cooks and amateurs present about 40 different kinds of barbecue. The event is accompanied by songs, dances and interesting
Wine Festival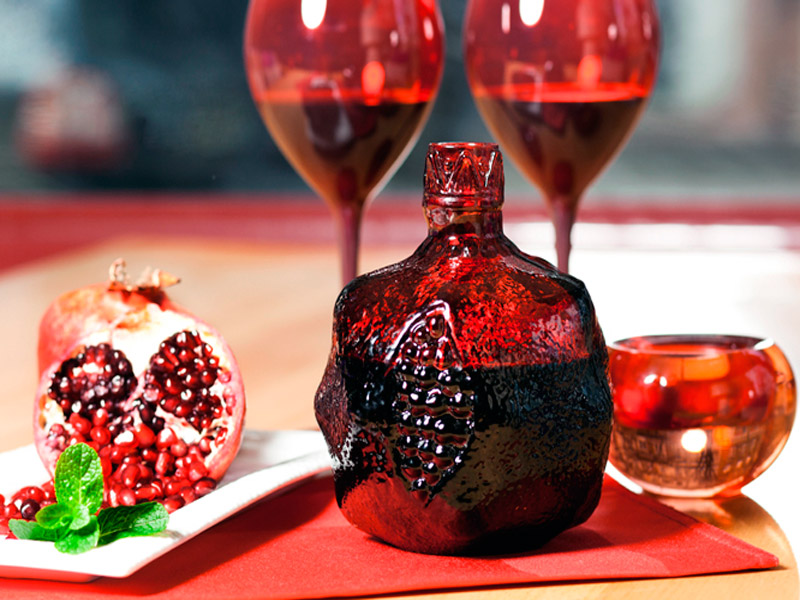 Wine-making in Armenia has a very ancient history. This fact is proved by the recent archeological excavation in the caves of Areni village, where the oldest winery in the world was found. And it is here in Areni village where every year in October the wine festival takes place. This colorful event is accompanied by the vivid parade of the best winemakers of Armenia and song and dances.
Festival of national costumes
This colorful festival will acquaint you with the national costumes of 15 areas of the Great Hayk (part of Armenia before the separation). An interesting program with dances, songs, and puppet shows will be organized for guests, and everyone will be able to purchase various works of Armenian masters of applied art. By visiting this festival, you will plunge into a colorful traditional atmosphere, meet interesting customs and get a feeling for Armenian hospitality.
Festivals in Armenia: Festival of sheep shearing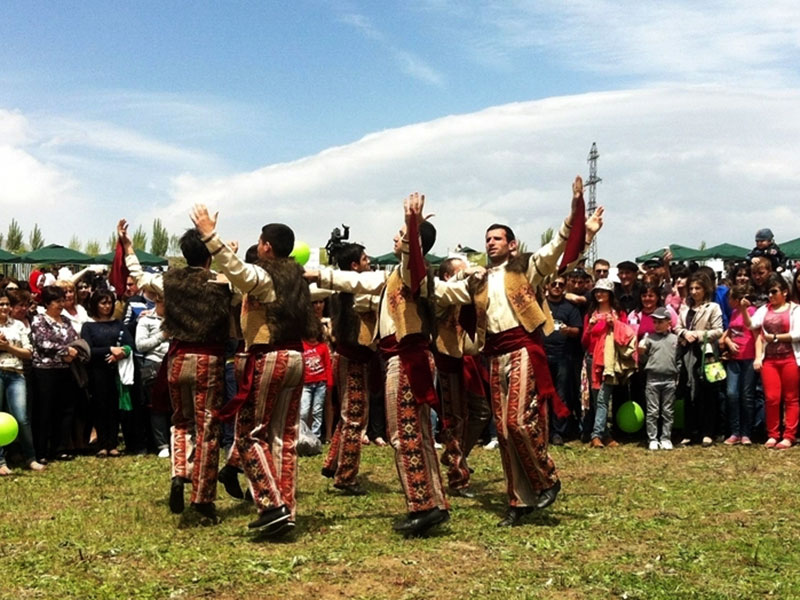 Some years ago, the new annual festival for live show lovers was launched in Armenia. The aim of the festival is to promote the customs and traditions of Syunik and Vayots Dzor regions of Armenia and to develop rural tourism. The festival is devoted to sheep sharing in which the best shearers from the regional communities take part. The event will take place in Syunik Animal Market near Khot rural settlement of Tatev Community in Syunik region on Saturday, June 9. The guests of the festivals will be able to taste various national sweets, purchase souvenirs and have a good time.
International Film Festival "Golden Apricot"
Film Festival "Golden Apricot" was launched in 2004 and since that time has been annually held in the capital of Armenia- Yerevan. Each year during the festival, 120-150 Armenian films of different genres are nominated. The main prize is the "Golden Apricot" awarded to the winners of the four major categories: "Armenian Panorama", "Feature films", "Documentary", "Short film".
Please, take into account that the exact date of each festival may slightly differ from year to year. To be always aware of any updates and exact dates follow the Facebook page of the Association of Armenian Festivals.
Calendar of Armenian Festivals 2022
Get acquainted with the calendar of Armenian festivals for 2022 below.
You can find more information about the festivals on the Facebook page of the Association of Armenian Festivals.
Choose the Tour to Armenia you like most and tour-operator Arara will organize your amazing Holiday in Armenia. Travel to Armenia with the local agency.
Thank you! You have succeeded your payment. Our tour coordinator will contact you the nearest working