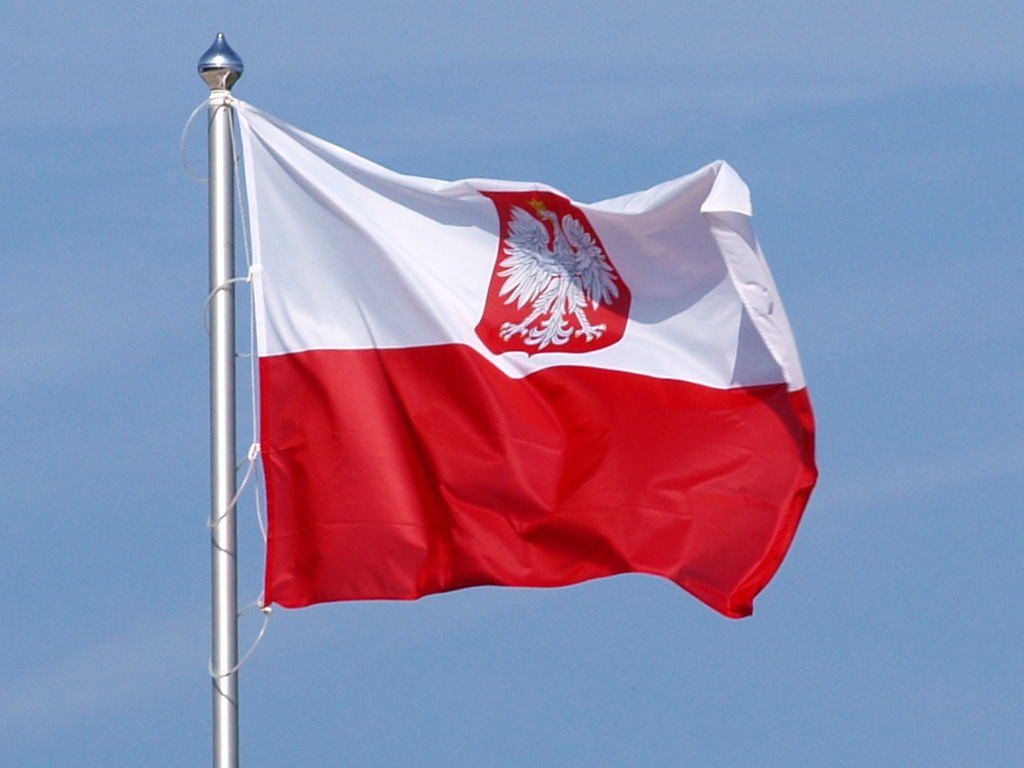 We present an interview with the Consul of Poland in Armenia Mr. Yablonsky. In the course of the talk, he shared his opinion about the tourist industry of Armenia and gave the detailed information about how the tourists from Poland feel here.
-Mr. Yablonsky, how do the tourists from your country assess the safety in Armenia and do they feel safe here?
-The Polish citizens can get acquainted with the basic practical information on traveling in Armenia (in other countries as well) through the Internet portal "A Pole abroad" (https://polakzagranica.msz.gov.pl/), its mobile version i.e. "iPolak" application and on the website of the Polish Embassy in Yerevan. The Embassy monitors the scope of information and updates the content.
We estimate the level of threats for the tourists in Armenia as moderate. Due to apparent reasons we discourage our citizens from traveling on the border-line territories. Meanwhile, we inform that Armenia is a relatively secure country in terms of common crime threats. We also warn the tourists planning to have hikes in the mountains of Armenia to be aware of venomous snakes and scorpions.
–What kind of complaints do you get from the Polish tourists concerning their stay in Armenia? And what kind of gaps are there in the field of the tourism in Armenia that can be filled so it will be more attractive for the tourists from your country to visit?
-Answering this question one should pay attention to the fact that Armenia basically doesn't receive so-called "mass-tourists". The majority of the Polish tourists travel independently (mainly backpackers, but also individuals coming on motorbikes or by cars). Their needs definitely differ from expectations and needs of big groups crossing through the country by coaches. In order to make Armenia more attractive for the mass tourism, there must be offered much better conditions for reasonable price and a multitude of attractions. Therefore, investments in hard infrastructure are obligatory: roads, hotels, service points, as well as promotion. It's essential to create interesting and diverse stay programs, where Armenia would be presented not only as a country, where one can only visit a lot of churches, but also a place, where one can take health baths in sanatoriums, hike or have trips on a horseback in the mountains, see the pearls of Soviet modern architecture, sail in the Sevan lake or get acquainted with the traditional techniques of producing local delicacies, like cheese, lavash, products made of fruits, honey, wine, cognac, or mulberry vodka. It involves of course quite substantial financial investments, on one hand, and on the other – a vision uniting people from different branches of the tourism industry.
In my opinion, Armenia should attract simultaneously many independent tourists, whose requirements contrary to the mass tourism in regard to the comfort are quite often lower, but who are in search of new places, flavors and sensations – they must be tempted by uniqueness and diversity of the offer. Especially, taking into consideration that those people are at your fingertips. Every year crowds of mass tourists arrive in the neighboring Georgia. Why shouldn't they come to Armenia wither? By the way, I'll add, that the number of Poles visiting Georgia last year was four times higher than of those visiting Armenia.
Before I took the mission of the consul in Armenia, I myself had come here several times as a tourist-hitchhiker with the rucksack on my back, so I believe I have a certain legitimacy to mention the basic problems, which I encountered myself.
A completely fundamental issue is the lack of information about the existing attractions, as well as the untapped potential of nature and landscape of the country. There are plenty charming and unique places in Armenia, but to get to know about their existence isn't in fact very easy. While the objects inscribed on the UNESCO World Heritage List are documented in the tourist guidebooks and described on the web pages directed to tourists, finding information on other tourist attractions is quite complex (it refers also to practical tips, like for example how to reach to a certain destination).
In many cases the arrival to a place is only possible by one's own vehicle or by a taxi, there are no means of mass transportation. It seems a good idea to organize a number of microbuses during the summer peak time, which could leave from one place of the center of Yerevan to several most important sightseeing places, like Garni/Geghard, Sevan, Khor Virap, Etchmiadzin, etc.
It isn't easy to come across sufficient data on functioning museums (the days and hours when they are open, entrance prices etc.), especially outside Yerevan. Their offer is often also presented exclusively in Armenian. Likewise, it's difficult to get information on existing hot water springs, spa resorts, less known churches, fortresses, "miracles of nature", etc.
Unfortunately, Armenia doesn't make use also of its potential, which it could offer to tourists eager for active rest. It's a surprise for a tourist coming from Poland to Armenia, that despite so many mountain peaks, that he is surrounded by, there are few trails accessible for hikers. Apart from the trails in the national parks (for example Khosrov or Shikahogh), to which the access is limited because of environment protection, I can mention only two tourist routes, which, by the way, were marked by the support of our Embassy, mainly an incredibly picturesque tourist track Tatev-Harjis, cut by the deep valley of Worotan river, as well as the trail from the village Shikahogh to the mountain Berdi Qar, which offers breathtaking views. Hiking is only a part of active rest, which could be developed in Armenia. There are also good conditions for mountaineering, horse-riding, rafting, paragliding, sailing and windsurfing , and surely for more extreme activities, like deep diving and caving. I can also imagine the exploitation of former industrial areas for the purpose of, for example, organizing wonderful open air paintball tournaments, ASG, or other field games.
Of course, there are operating entrepreneurs in Armenia, who are engaged in renting tourist and sport equipment (mountain bikes, climbing equipment, canoes, cross-country skiing, etc.) but one should be extremely determined in order to track down their offer and to get to know about their existence. The solution would be a webpage, which would specify in English the available attractions together with the price list.
It seems fairly prosaic, however it's a problem to find an accurate topographic map of Armenia. Tourists are doomed either to foreign publications, which usually cover the whole territory of the South Caucasus and therefore are of preview character only, or to inexact, outdated, and rather hardly available maps issued by local cartographic publishing house.
Of course during the last years, lots of changes have occurred for the better in the sphere of Armenia's attractiveness. More information is appearing on the Internet (also in English), there have appeared entrepreneurs, who offer attractions like motorcycle renting, horse-riding, paragliding, etc. Information boards and signboards can be seen by the monuments more often. A symbol of such changes can be the surroundings of the monastery in Tatev. Information boards and signboards can be seen by the monuments more often. A symbol of such changes can be the surroundings of the monastery in Tatev.
-Is Armenia perceived positively as a tourism destination for Polish citizens? Can it be said that the citizens love to visit Armenia? And is there any statistics indicating that every year more and more citizens of Poland visit Armenia? Or is it negative?
-Generally, during the last few years, the number of Poles visiting Armenia has systematically increased. From 2010 till 2014 there was a fourfold increase in the number of visits of Polish citizens, but we must remember that in absolute figures we achieved a level of less than 11 thousand people in the previous year, of which not all are tourists after all.
-How Do you assess the abolition of visa regime, in your opinion had this measure have a positive impact for attracting tourists to Armenia?
-It's obvious, that eliminating barriers in traveling, and visas are to be considered as such, fosters the growth of incoming tourism, though I wouldn't overestimate the importance of that factor. The attractiveness of tourism of a country is not estimated by the existence or lack of visa regime, but a broadly defined offer for visitors. One can mention many examples of countries, that despite the maintenance of visa requirements remain attractive to tourists.
-Mr. Yablonsky if you were not a representative of the Embassy, would Armenia be attractive tourism destination for you?
-As I have previously mentioned, before I began to work in Armenia, I had the chance to visit this country several times, coming back here practically each summer. I can say, that Armenia enchanted me by the beauty of its nature and the hospitality of its residents.
-Which regions and parts of Armenia are the most attractive for the citizens of your country? -In which cases and for what issues do the Polish apply to the Embassy? How is the procedure done and does it have red-tape?
-Polish tourists in Armenia usually turn to the embassy in two cases. The first concerns the unpleasant experience of loss or theft of documents. Then the consul has the possibility to issue a temporary passport to the citizen in an express mode, that would allow him to return to the place of permanent residence. The embassy receives also calls about the loss of Polish identity cards, as well as gives a multidimensional support to the Polish tourists within the frameworks of consular assistance. The second group of tourists' visits has a much more pleasant character. There happen situations, that they come to us asking for tourist information, for example, from where in Yerevan the minibusses depart to Garni or Sevan, when the train to Tbilisi leaves, what is worth seeing in Armenia, what dishes one should taste, how much taxis charge, etc. Many of these questions indicate, that there are objective difficulties in finding answers on them on the Internet.
-What would you advise to Polish citizens visiting Armenia to see and try first?
-In fact, in order to answer that question correctly one should know something about a person beforehand (for example, about one's preferences, the previous travel experience, preferred means of transport, and even the health condition).
In Yerevan, I recommend visiting obligatorily the Museum of Sergey Parajanov, the Genocide Museum, as well as the cognac factory. Besides, it's worth having an evening walk at the center of Yerevan, climb up the Cascade, as well as to visit several restaurants and pubs, the names of which I cannot mention, so as not to be suspected of making an advertisement.
A person on his first visit to Armenia should definitely go the Sevan lake, see the Amberd fortress on the slopes of Mount Aragats, take a ride at the Debet valley, visit the temples in Garni, Geghard, Khor Virap, Noravank, and Tatev. Additionally, I'd convince to take a mountain trip on the trail of Tatev-Harjis or on the peak of Berdi Kar in Shikahogh.
One should also try several traditional dishes: pickled vegetables, local cheese assortments, dolma, delicious local fried fish. On arriving at the Aragats astrophysics laboratory, one should eat khash (in this case often the first time becomes the last, but I think, one should absolutely try it).
Surely one should taste Armenian cognac and fruit-flavored vodkas.
To get acquainted with other interviews with foreign ambassadors click here.
Thank you! You have succeeded your payment. Our tour coordinator will contact you the nearest working