Are you a vegetarian? Planning a trip to Armenia might seem challenging due to the country's meat-centric culinary reputation. However, worry not! In reality, the country offers diverse vegetarian and fasting options. Keep reading and you will learn about best vegetarian dishes and top-notch vegetarian restaurants in Armenia. Our post will help you create a vegetarian menu for you trip.
Armenia for Vegetarians: Salads
A summer salad made of cucumbers and tomatoes, garnished with herbs and onions, is a must-have dish for Armenians during the warm seasons. This simple refreshing salad is especially delightful in Armenia, where vegetables have an incredible taste and aroma. You can order this summer salad in any restaurant.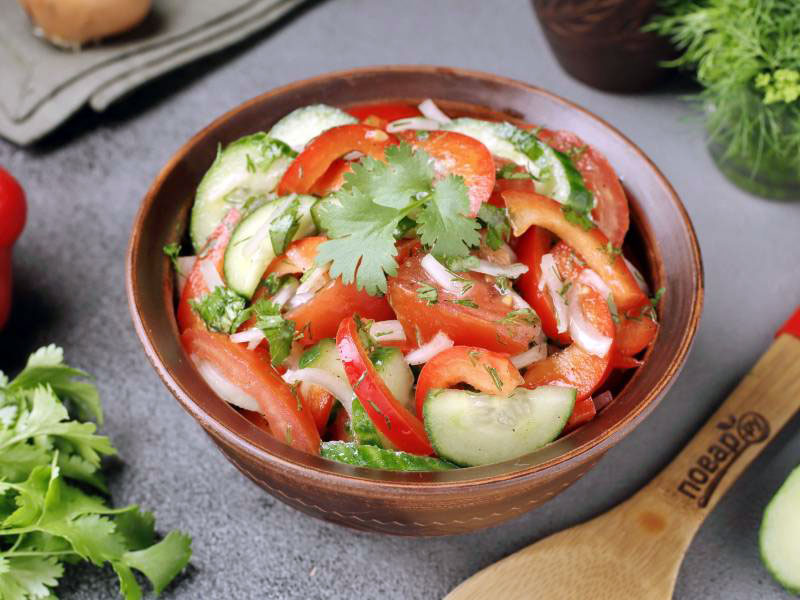 Tabbouleh salad was brought to Armenia from Lebanese Armenians. It is made mostly of finely chopped parsley, with tomatoes, mint, onion, soaked uncooked bulgur, and seasoned with olive oil, lemon juice, salt and sweet pepper.
Armenia for Vegetarians: Pickles
Armenians love pickling everything that grows in their gardens. That's why in stores and markets, you'll always find a variety of pickled vegetables and greens. Pickled tomatoes, cucumbers, cabbage, cauliflower, okra, eggplants, hot peppers, and greens – you can find all of these on the shelves of stores and supermarkets as well as in food markets. The most famous market in Yerevan is the GUM market (35 Movses Khorenatsi Street), where you'll find a vibrant display of pickled delights. In Armenia, you can also try delicious pickled cabbage, prepared by the local Molokans. You can find it in food markets too.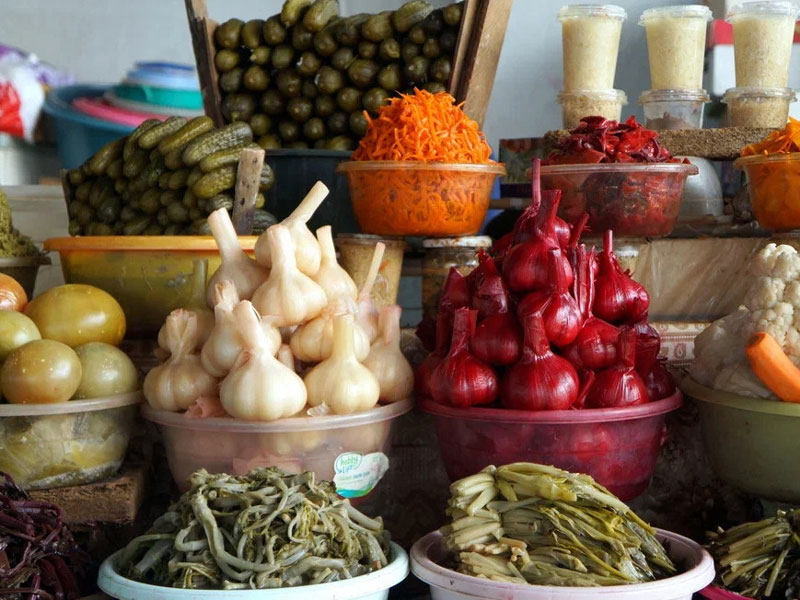 Armenia for Vegetarians: Appetizers
One of the popular appetizers in Armenia is lenten tolma or pasuts tolma. Instead of meat, a mixture of chickpeas, red beans, lentils, bulgur, and greens is wrapped in cabbage or grape leaves. This delicious appetizer can be found not only in restaurants but also in the salad sections of supermarkets. The fast-food chain Karas (19 Tumanyan Street, 20 Mashtots Avenue) offers two types of lenten tolma. Armenians often prepare lenten tolma for the New Year celebration.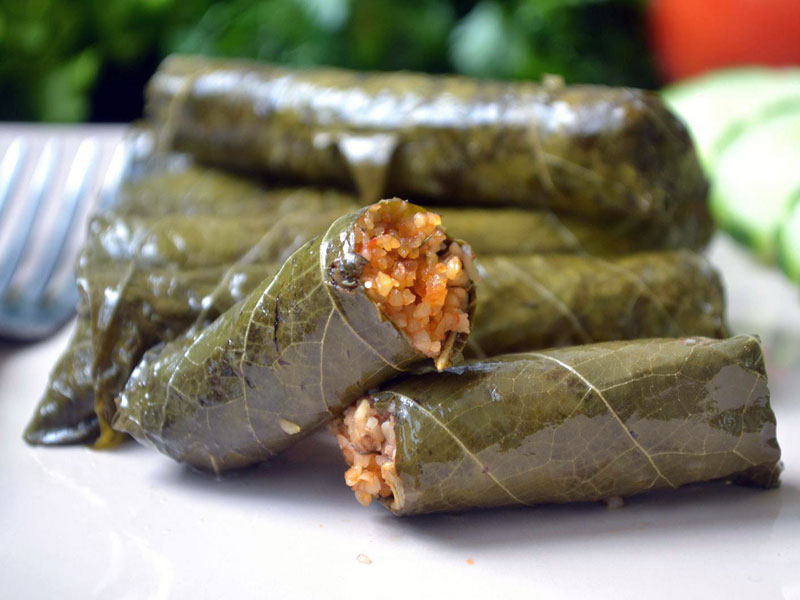 In Armenia, you can also find tasty eggplant caviar, available in jars in all stores and supermarkets.
Armenia for Vegetarians: Hot Dishes
Zhengyalov khats, a specialty of Artsakh, is a thin flatbread made of simple dough, filled with various herbs, cooked on a special surface without adding oil. You can taste zhengyalov khats at Hadrut's Bakery (25/2 Avetisyan Street), Jengyalov Hac (62 Terian Street), and "Urish zhengyal" (19/4 Vagharshyan Street), where it's prepared with hot peppers or pomegranate.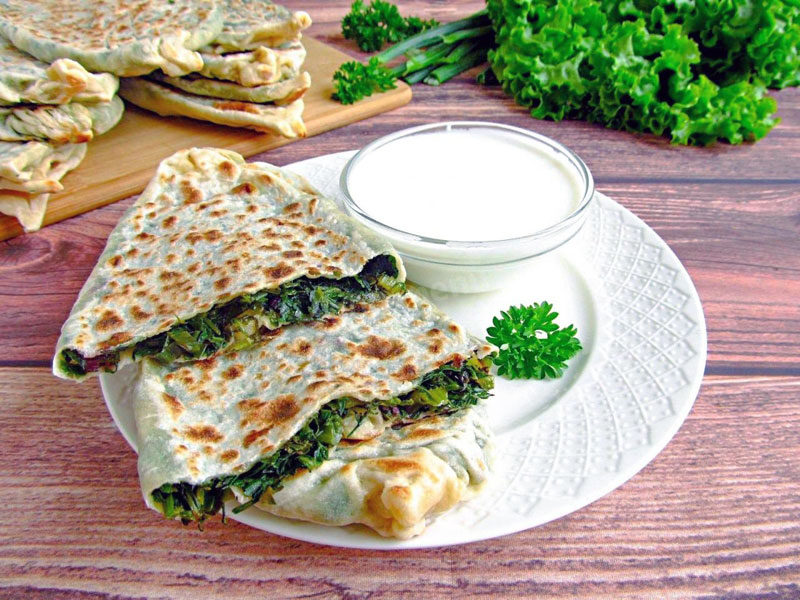 Another popular dish in Armenia is spas, a soup made with fermented matsoni (yogurt-like dairy product), sour cream, and wheat. Note that chicken eggs are also added to spas. You can find spas in any Armenian national restaurant.
There is a less-known but very tasty ancient Armenian dish similar to spas called kalagosh, which was brought from Western Armenia. To prepare it, dry lavash (thin Armenian bread) is placed in a deep plate, topped with cooked lentils and fried onions, and hot matsoni is poured over. Kalagosh can be tried at Abovyan 12 (12 Abovyan Street), Yerankyuni Restaurant (2/80 Bagramyan Avenue), Tsaghkunk.
Armenia also offers delicious arishta noodles, served with matsoni and garlic. Pasta lovers can try squares of dough called tatar boraki, boiled in salty water and served with matsoni and garlic. Arishta and tatar boraki are available in packs in any supermarket, but it's better to try the homemade version in a restaurant.
Armenia for Vegetarians: Desserts
There aren't many national desserts in Armenia. At the GUM market, you can enjoy sweet sudzhuk (sharots), made from nuts and grape juice, alani – dried apricots stuffed with nuts and spices, and sour lavash – fruit pastila made from plums or other fruits.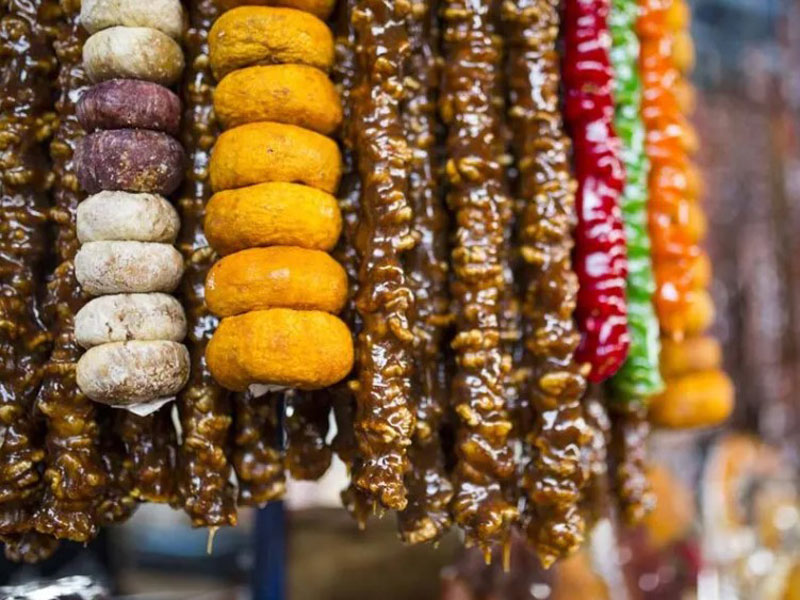 Armenia also produces delicious jams and preserves. Here, you can find jams made from walnuts, pumpkin, and more. However, the most delicious one is jam made from golden local apricots.
Armenia for Vegetarians: Vegetarian Restaurants
In Yerevan, there are several cozy vegetarian restaurants offering a rich variety of dishes. Dr. Veggie restaurant is an ideal place for vegetarians, serving dishes that highlight the beauty and health benefits of vegetarian cuisine. Their menu ranges from salads to tomato soups, pumpkin dishes, broccoli, and more. They also have dolma and pancakes, two beloved Armenian dishes, but in vegan form. Unfortunately, starting from March, the restaurant operates only for delivery.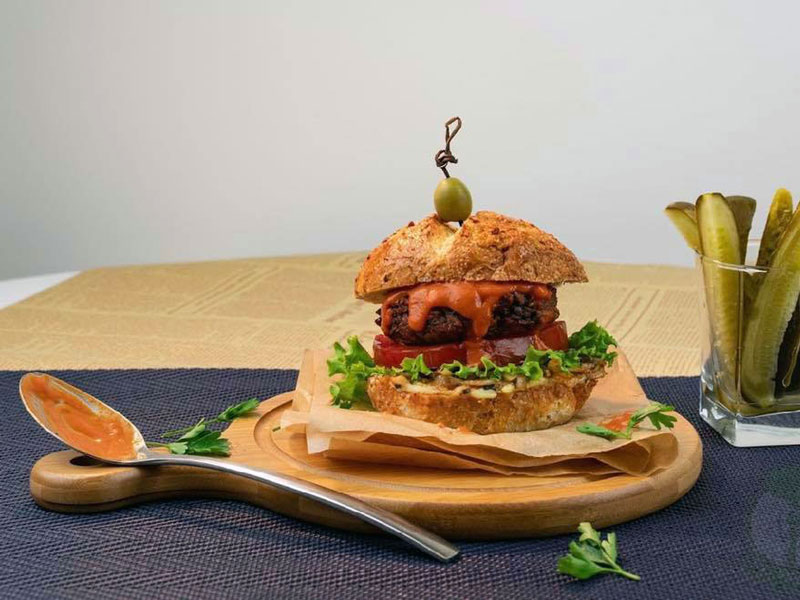 Another option is LifeFood restaurant, mainly serving raw plant-based food. It is owned by a local family passionate about their craft. Everything is natural and raw. They have a beautiful terrace on Saryan Street, in a quiet and green place. Their menu includes cold-pressed juices, chia puddings, raw desserts, and much more. If you are vegan or follow a raw diet, this place is a must-visit in Yerevan.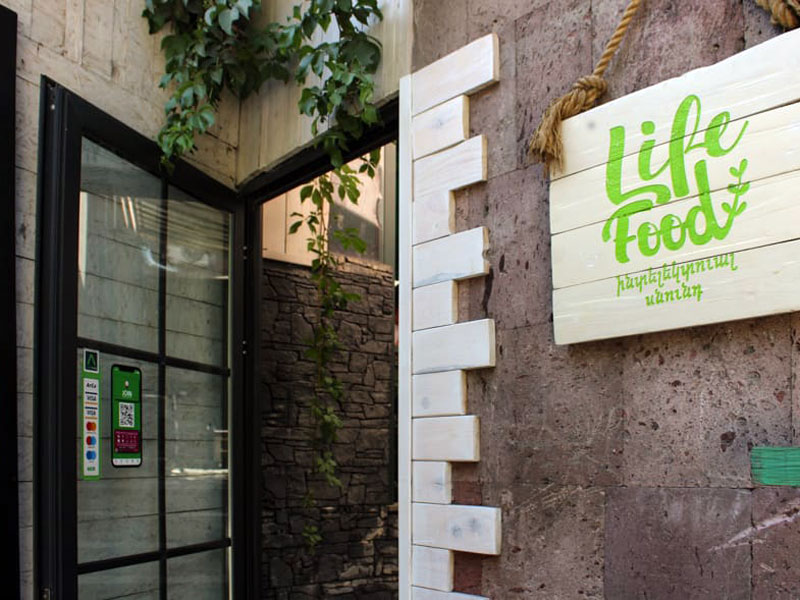 In well-known national restaurants like Pandok Yerevan, Karas, Lavash, etc., there isn't a separate vegetarian menu, but you can always find and order tasty traditional dishes without meat.
In summary, vegetarians in Armenia can indulge in a rich selection of fresh, delicious, and healthy dishes that satisfy their taste preferences and take care of their health.
Choose the Tour to Armenia you like most and tour-operator Arara will organize your amazing Holiday in Armenia. Travel to Armenia with the local agency.
Thank you! You have succeeded your payment. Our tour coordinator will contact you the nearest working