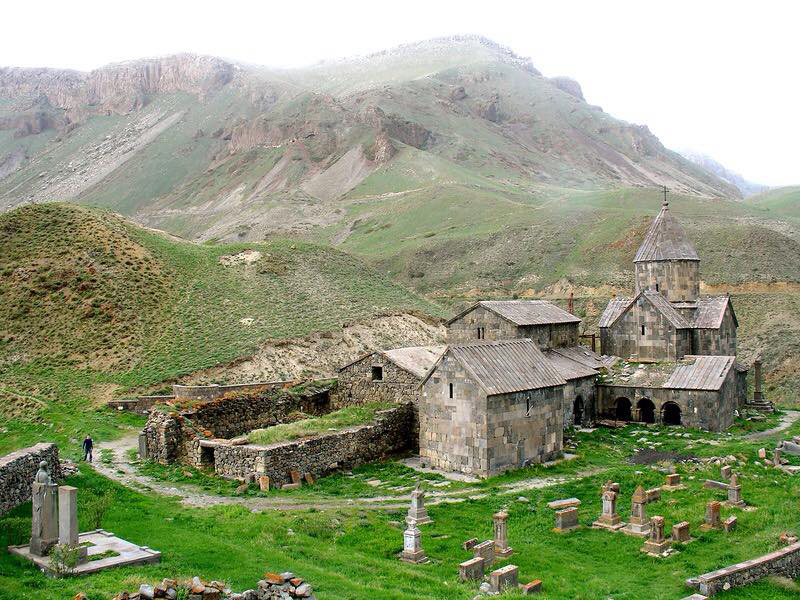 Vorotnavank Monastery is considered one of the most important cultural and religious centers in medieval Armenia, which hasn't lost its glory even after centuries.
Vorotnavank is located in the Syunik Region, to the east of the city of Sisian, near the cliff of the Vorotan gorge. The road to the monastery passes through the picturesque mountain gorges. According to the legend, on the site of the monastery, there was an ancient shrine, built in the III century by Gregory the Illuminator.
The first church of the monastery complex, St. Stepanos, was built in the X century by Queen Shahanduht, seven years later the second church of St. Karapet was built. Later new buildings were added to the monastery complex including a porch, stone walls for protection, and household buildings.
The Vorotnavank monastic complex used to be an important religious center not only in Syunik but also in all of Armenia. Outstanding philosopher Hovhannes Vorotnetsi, the founder of the Tatev university lived here.
Vorortnavank was partially destroyed during an earthquake in 1931, reconstruction began 50 years later and continues to this day.
Get acquainted with our tours to Armenia and visit other no less unique sights of the country!
Thank you! You have succeeded your payment. Our tour coordinator will contact you the nearest working