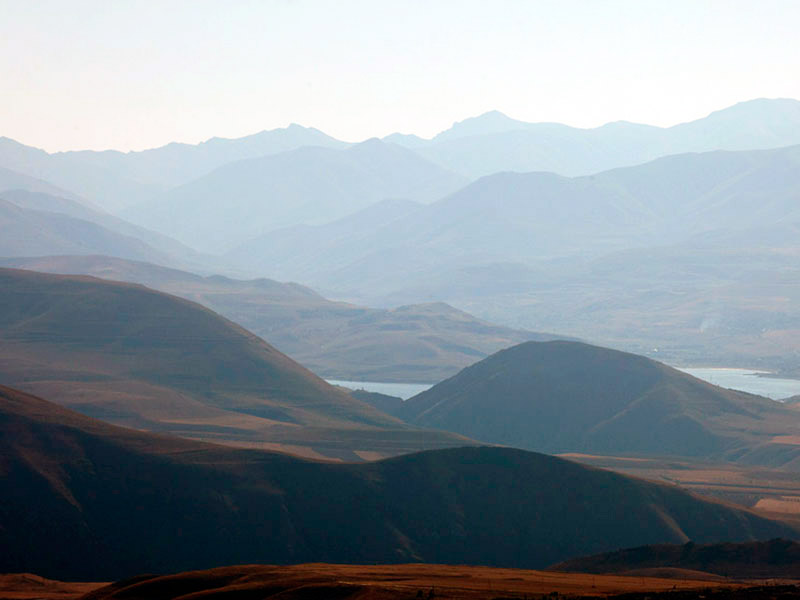 The main road of Syunik region passes through the Vorotan Pass, one of the most picturesque places in Armenia. The pass is located at 2344 meters above sea level where landscapes change each other revealing all the beauty and diversity of nature.
Vorotan river flows at the depth of 100 meters, it originates in the Karabakh plateau and stretches for 178 km. This is the most full-flowing and longest river in Syunik region. One of the main tourist attractions of Armenia, the Tatev Monastery (IX-XVII centuries) is located above the gorge of the Vorotan River. The two banks of the gorge are connected by Wings of Tatev (5752 m), the longest reversible ropeway which is included in the Guinness Book of Records.
Vorotan Pass is the road that takes to the most ancient and popular sights of Syunik and all Armenia. An exciting journey will take you back to the Bronze Age: not far from Sisian town you will see Karahunj (Armenian Stonehenge), V millennium BC.
Vorotan Pass is considered one of the most popular destinations for hikers and bike tours. Trails for trekking pass along the Vorotan River to Tatev monastery. On the way to the monastery, you will see is the Devil's Bridge that is another attraction of Syunik.
Get acquainted with our tours to Armenia and visit other no less unique sights of the country!
Thank you! You have succeeded your payment. Our tour coordinator will contact you the nearest working