The cultural life of Armenia is rich and very interesting. Here any tourist will find something to his own taste and preferences. In this article, we offer 6 "must-visit" cultural places in Armenia that will be interesting for all the guests of our country.
Cultural Life in Armenia: Opera and Ballet Theatre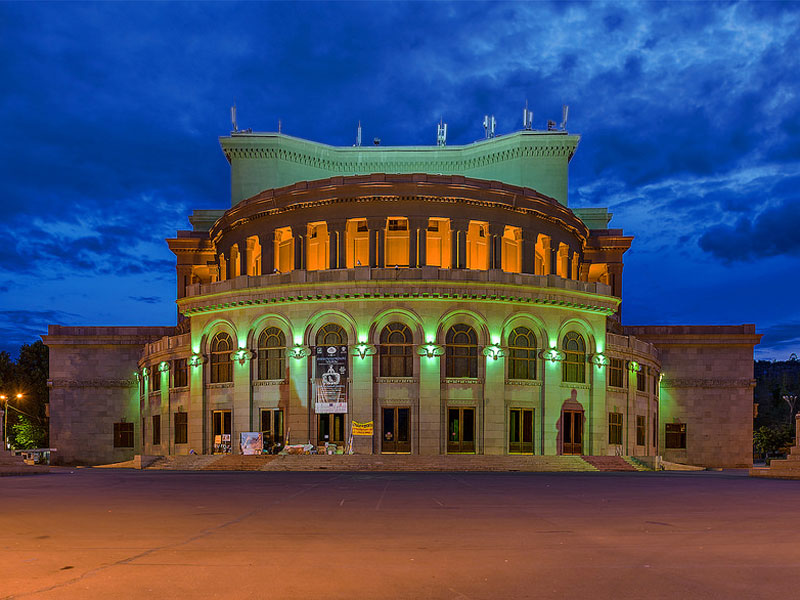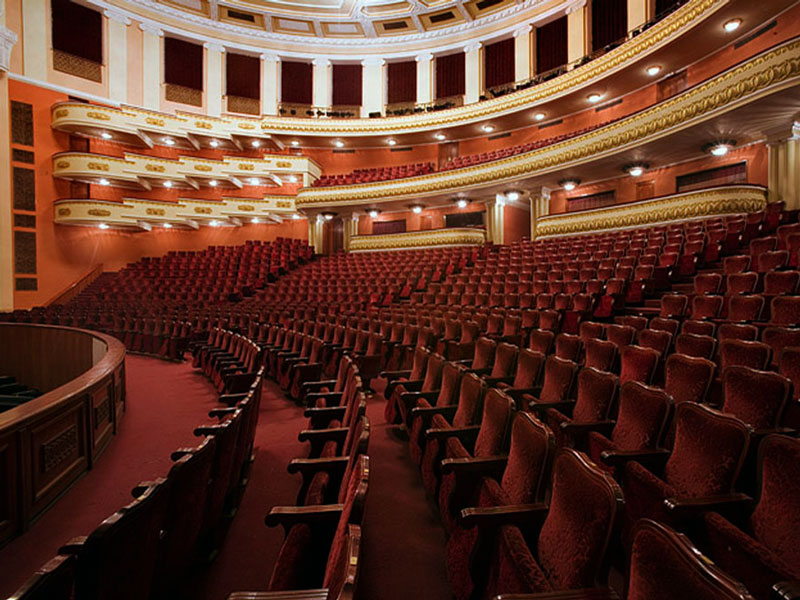 In the very centre of Yerevan, on Tumanyan Street, you can see one of the most beautiful and well-known buildings of Armenia – Opera and Ballet Theatre after Spendiarov. This unique building was designed by renowned Armenian architecture Alexander Tamanyan in 1940, who tried to combine the best traditions of the medieval Armenian architecture with national ornaments. The theatre was named after Alexander Spendiarov – the founder of Armenian classical music and well-known musical composer. Nowadays "Opera" (as Armenians briefly call it) occupies an important place in the cultural life of the Armenian community. From the very beginning, the theatre paid great attention to the creation of the repertoire. The earliest were – opera "Anush" and ballet "Swan Lake". Now the visitors can get acquainted with the rich and interesting repertoire which includes such operas as "Karmen", "Almast", "David Bek", as well as ballet "Gayane", "Spartak", "Don-Kikhot" and many others. And in the concert hall of Aram Khachaturyan, you can listen to amazing classical symphonic music. More detailed information you can get on the official site www.opera.am
Opera and Ballet Theatre
Yerevan, Tumanyan Street 54
Reception-room (09:00-17:00): +374-10-586311
Tickets (10:00-20:00): +374-10-533391
Working hours: Mn-Fr, 09:00-17:00
Cultural Life in Armenia: Stanislavsky Theater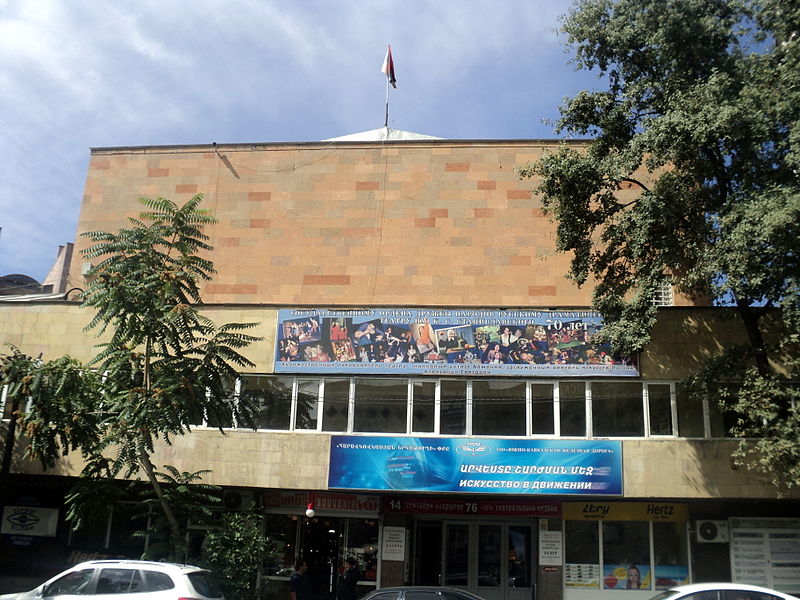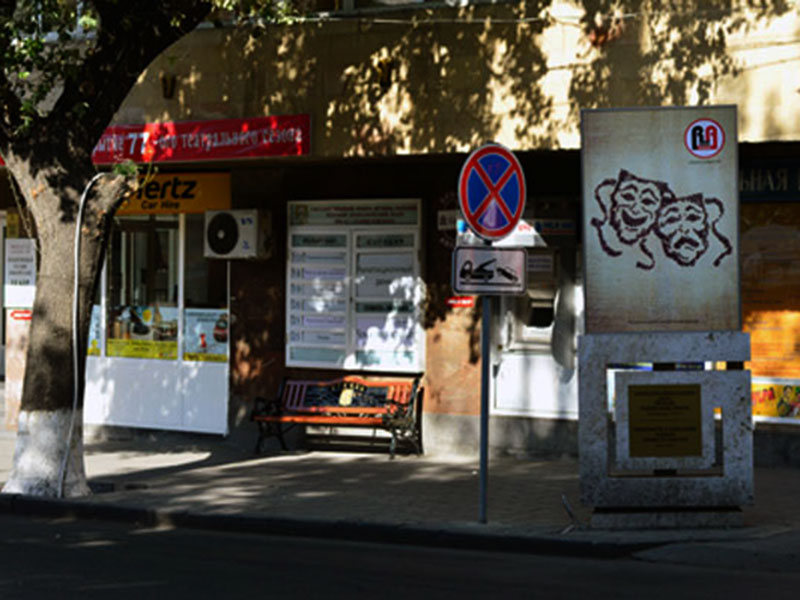 To the connoisseurs of theatrical creativity, we suggest visiting one of the most favorites among Yerevan residents Russian Drama Theater after Stanislavsky. For many a visit to this famous place became a part of the spiritual life. It was founded in 1937 due to the special decision of the government. Great work in the development of the theater was held by the prominent Armenian film directors and popular actors. It also should be noted that great work in improving the artistic taste was held by Russian leading directors. The performances here are exclusively in Russian language and are mainly focused on the Russian classics. However, the theatre sometimes refers to Armenian national drama. The repertoire is diverse and very interesting, the most popular are the performances – "Memorial Prayer", "Khanuma" and others.
Stanislavsky Theater
Yerevan, Abovyan Street 7, Tel. +374-10-569199, +374-10-583962
Working hours: Wed-Sun, 10:00-22:00
Cultural Life in Armenia: "Moscow" Cinema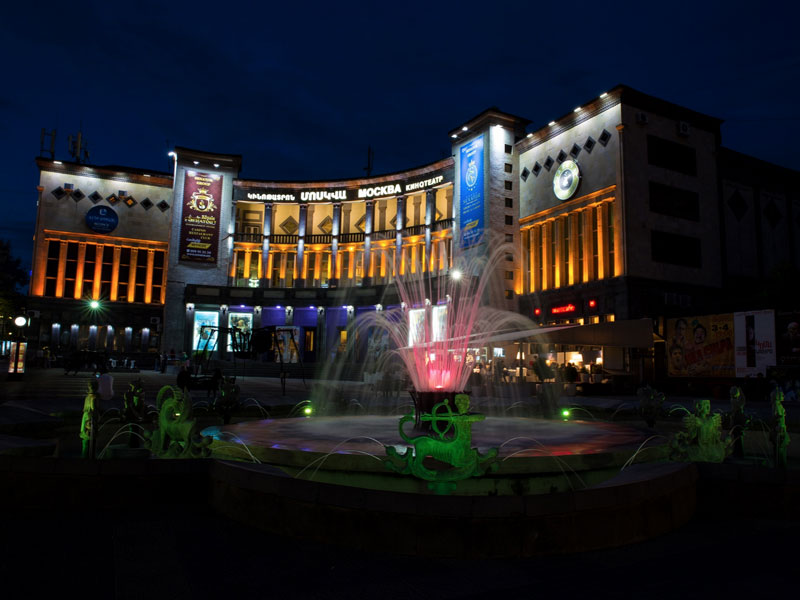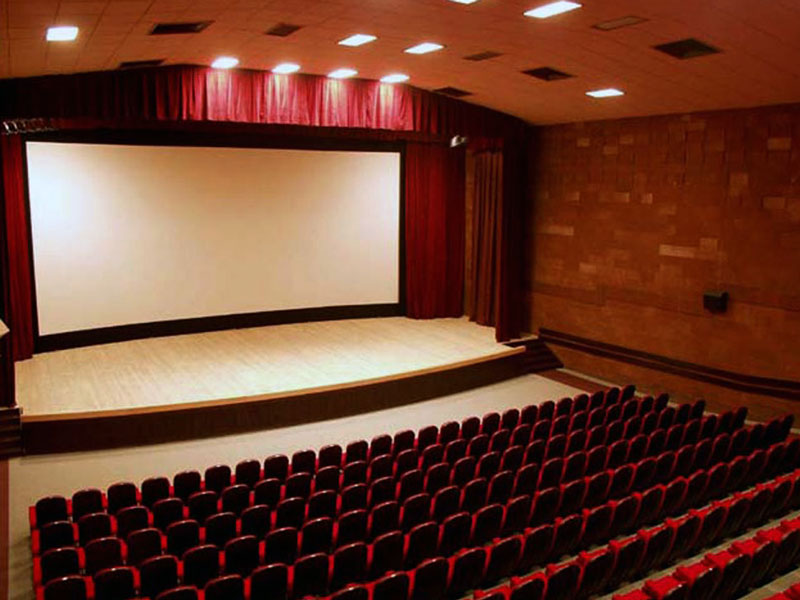 Just in front of the theatre of Stanislavsky you will see "Moscow" cinema which we recommend to all fans of movies. The cinema building is hard to remain unnoticed – it has a very beautiful architecture style designed by well-known Armenian architects G. Kochar and T. Yerkanyan. The cinema has 4 halls: a large "Red Hall", a small "Blue Hall", VIP hall and a summer hall, which is not working. The program here is constantly updated in accordance with new movies and cartoons. The cost of the tickets till 3:00 pm will be 1000- 1500 AMD ($2-3), and later – 1500-2000 AMD ($3-4). The inside part of the cinema offers a cozy café and various tasty snacks as well as interesting souvenirs. Here you can also buy DVD discs with your favorite movies and cartoons. The territory surrounding the building is also very well designed: just in front of the entrance there is a so-called "Avenue of Stars" with the names of four well-known directors of Armenian origin – Sergei Paradjanov, Rouben Mamoulyan, Henri Verney and Amo Beknazarov. The square itself was named after the famous singer Charles Aznavour. For more information about the program and tickets, you can visit the official website www.moscowcinema.com
Moscow Cinema
Yerevan, Abovyan Street 18, Tel. +374-10-521210, reference room +374-10-521240
Working hours: Mn-Sun, 10:00-22:00
Cultural Life in Armenia: Cinema-Star Dalma Garden Mall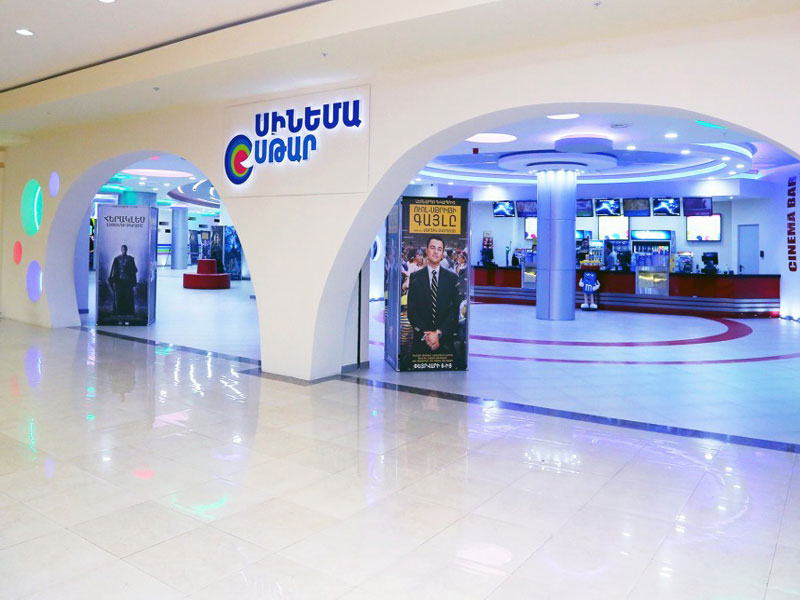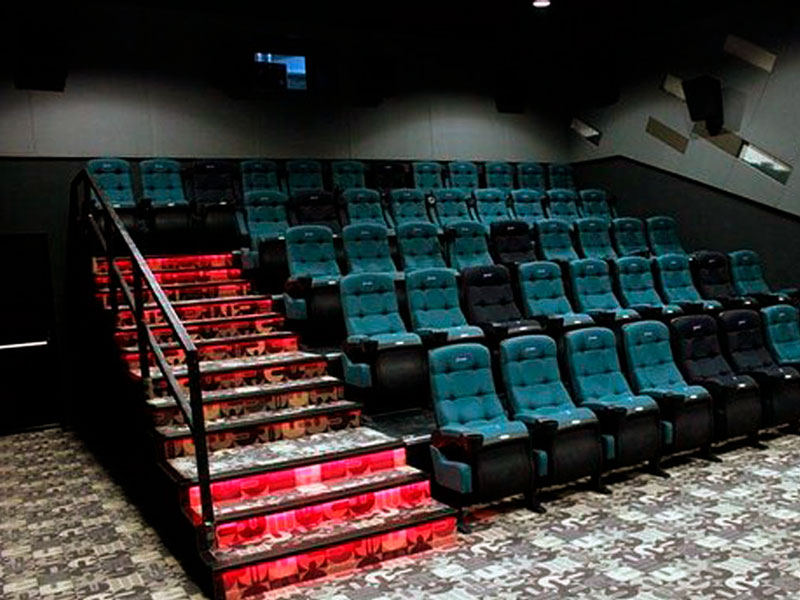 Another well-known cinema in Yerevan is located in the Dalma shopping centre. It was opened not so long ago but has already become a favorite destination among both Yerevan residents and its guests. The cinema has 6 halls, each of which pleases with excellent acoustics and comfortable seats. The movies are shown in 2D and 3D formats and that's why the tickets cost a little higher than in the "Moscow" cinema. So, the morning session will cost from 1000 to 1500 AMD ($2-3) and the evening one from 2000 to 3000 AMD ($4-6,25). In VIP hall designed for an audience of 25 people, the prices start from 3500 to 6000 AMD ($4-12,5). In the same territory, you will find a bowling hall and children's amusement arcades. Once in Yerevan don't forget to visit this cozy place so suitable for leisure.
Cinema- Star
Yerevan, Cicernakaberd 3, Tel +374 60 466450
Cultural Life in Armenia: Malkhas Jazz Club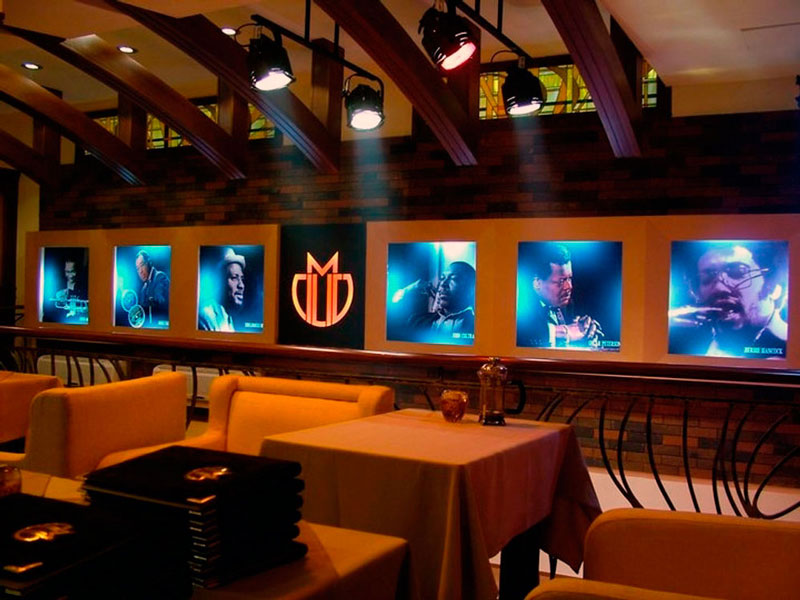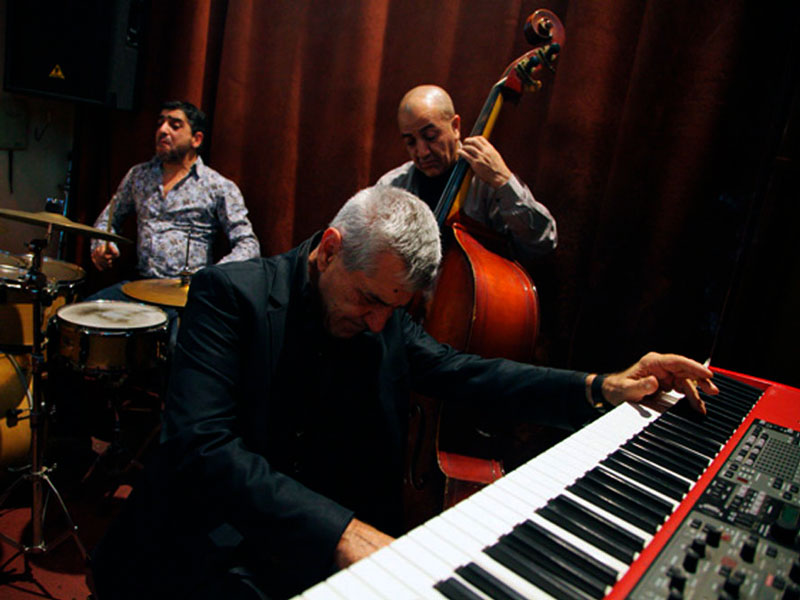 Malkhas Jazz Club is a meeting place for connoisseurs of music, jazz musicians and jazz lovers with good taste. This cosy place with its unique atmosphere was created by Levon Malkhasyan – one of the first and best jazz combos of the jazz fever period in Armenia. Generally, different musicians play in the club, however, if you happen to listen to the maestro's performance you will get real pleasure. Its manner inheres emotionality and expressivity, which he took over from his first and only teacher virtuoso Oscar Peterson. The prices here are quite affordable, for example, a full dinner will cost about 8000-10000 AMD ($ 16- 20). Just keep in mind that the entrance is paid and costs 2000 drams ($ 4). No tourist after the visit of this place has ever left bad feedback, everyone marks cosy and chamber atmosphere and unforgettable music.
Malkhas Jazz Club
Yerevan, Pushkin Street 52/1, Tel. +374-10-535350
Working hours: Mn-Sun, 11:00-04:00
Cultural Life in Armenia: Yans Club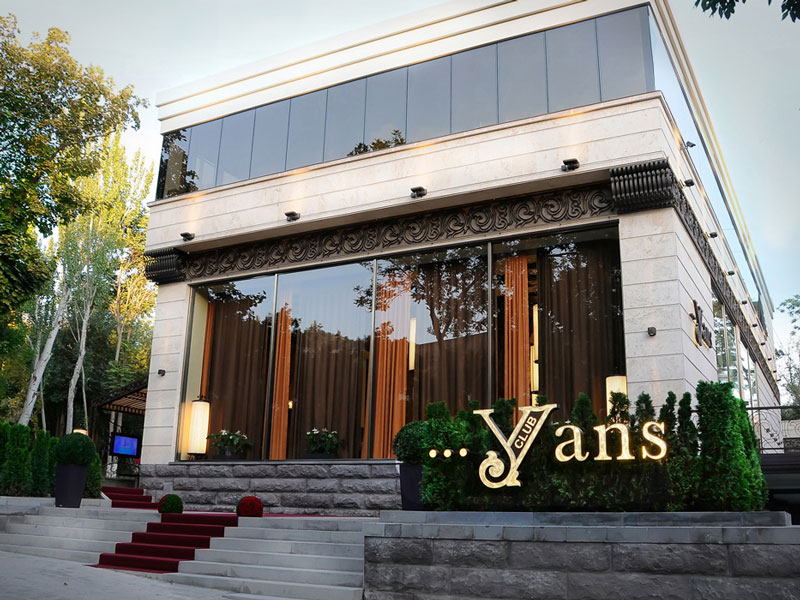 Yans Club is unique in its class Music Hall and a restaurant in Yerevan. It is located in the heart of the capital in a cosy green park. This place is characterized by great elegance, ease and consistency of all the smallest details. Literally every day Yans Club is visited by popular musicians, soloists and groups representing different styles of music from jazz to classical. This all takes place in a special Music Hall, which is open every day from 19:00. This spacious split-level room has a capacity for 250 people and is characterized by excellent acoustics and special effects. The cost of entry is three to five thousand drams ($ 6,25-10), sometimes it can be a little more expensive that depends on the concert held. The restaurant of Yans Club differs by its stylish and exquisite interior and nice atmosphere. Various celebrations, business meetings, and just friendly feasts take place here. The information on the booking of seats and tickets can be obtained from the contact listed below; visitors can also get acquainted with the official site www.yansclub.com
Yans Club
Yerevan, Teryan 76, Tel.+37410 70 00 00 (Music-Hall), +37410 70 00 01 (restaurant)
Choose the Tour to Armenia you like most and tour-operator Arara will organize your amazing Holiday in Armenia. Travel to Armenia with the local agency.
Thank you! You have succeeded your payment. Our tour coordinator will contact you the nearest working