Exploring new destinations with your friends is always so exciting, yet there are moments when you looking for new acquaintances and impressions. Being a solo traveler is such a great idea to enjoy privacy and to clear mind. The South Caucasus and its endless mountain peaks may be an interesting idea for a solo traveler to open new horizons and get an unforgettable experience. You will get acquainted with the history of nations dating back thousands of years, visit rare architectural monuments, that are living proof of the development of culture and architecture, taste colorful national cuisine and find out some interesting traditions.
Solo Traveler Guide to the South Caucasus: Safety
Safety, if not the most important, then is one of the most important factors while traveling. No matter you are planning a tour with friends, with family or alone safety is always crucial. In terms of the overall safety of citizens and guests, Armenia and Georgia are included in the list of the safest countries in the world. Azerbaijan is gradually stabilizing the situation not only in large cities and resorts but also in remote areas, so Azerbaijan can also be considered a completely safe country.
Armenia is one of the most comfortable countries for tourism and there are several reasons for this. First of all, as it has already been mentioned above, the county is absolutely safe. In the capital, life is bustling with activity around the clock. In summer, the city center is full of residents and guests of the capital enjoying warm summer evenings, in winter, everyone hides in pubs and cafes, and no one has a question about the dangers of a night city because they simply do not exist. Yet, that does not mean that there is no need to adhere to basic safety standards. To stay away from any trouble taking care of personal belongings, try not to provoke anyone (after all, Armenians, and indeed all Caucasians are temperamental people) and not to come into contact with suspicious persons.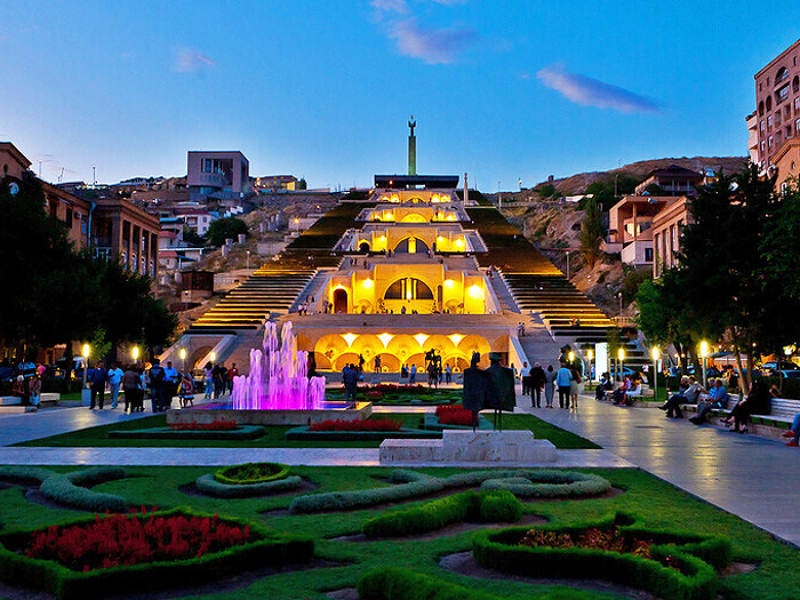 In Armenia, everyone may feel at home. There is no language barrier; for the older generation, Russian is the second language, while the younger generation is fluent in English and Russian. The level of service makes everyone feel so special. Armenians, as well as all Caucasians, are famous for their hospitality. Just to be sure of the statement, try to knock on the door of anyone in the village, and they will immediately offer you the best place in the house, lay the best table and treat you as welcome guest. Even if you decide to travel alone, new acquaintances will not make you bored.
Traffic on the roads is quite stable compared to the countries of Central Asia. However, if you decide to rent a car and travel around Armenia, you need to consider that this is an unfamiliar country with its own "rules".
In terms of security, Georgia is not inferior to Armenia. Tbilisi and other large cities are very active, and at the same time, the level of security is high. In addition, on the roads of the big cities and the main routes, you can see regular patrol cars. Traveling in Georgia is comfortable, safe and interesting for both solo travelers and large groups. The only thing to keep in mind, women will constantly be in the limelight. After all, they are in Georgia, in the land of temperamental and hot Georgians and it is quite natural that they show interest in a girl.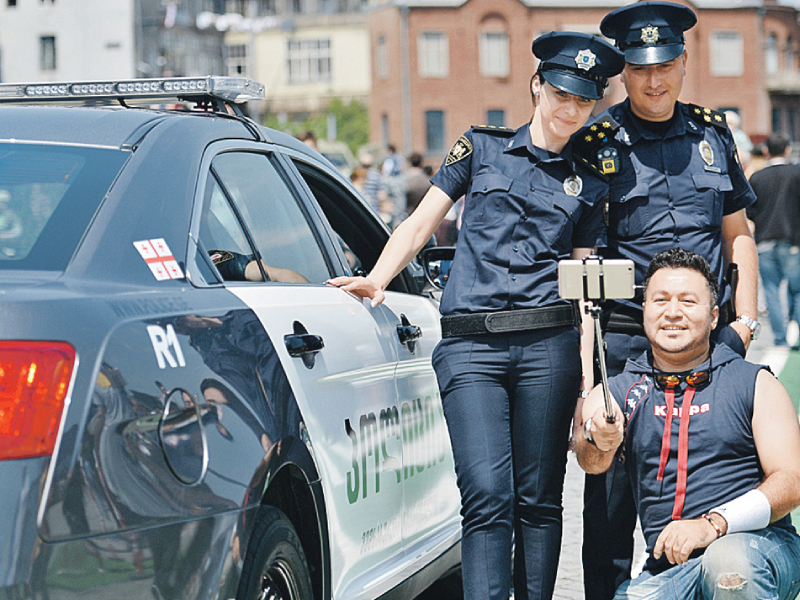 After visiting Armenia, Georgia always seems a little more temperamental and passionate. You can feel the passion on the roads as well. However, alongside such wild traffic, accidents in Georgia are extremely rare.
Georgians, like Armenians, are very hospitable. A simple acquaintance may begin with one glass of real Georgian wine or chacha, while at the end of the evening you may become the dearest dear guest of the family.
The older generation is fluent in Russian, young people can communicate in English, thus foreign guests may feel quite comfortable in Georgia as well.
Until recently, guests were afraid of evening walks or traveling alone in Azerbaijan. However, the situation is changing gradually in the country. New touristic destinations started getting popularity. Alongside ecotourism and trekking developed in mountainous Azerbaijan. The next great news about Azerbaijan was the ski resort with luxury hotels and high tech machines new modern resort areas on the coast of the Caspian Sea. Such activity has led to increased levels of security both in the capital and in other cities.
The older generation, as in all post-Soviet countries, knows Russian, young people in Azerbaijan mostly speak English, but in remote areas, it may be difficult to communicate with local people. Azerbaijanis are extremely hospitable people: wherever you go, they will offer you tea with traditional sweets. For girls travelling alone, it may be difficult to overcome common male attention. Sometimes local people in small towns can be unceremonious in compliments. To avoid such situations, we advise you not to walk alone at night and start a conversation with strangers.
It is not advisable to go to Azerbaijan by car, as there are corruption and illegal fines for cars with foreign numbers. Fortunately, solo travellers mostly choose tours with groups: it is much safer and interesting.
Benefits of Traveling Alone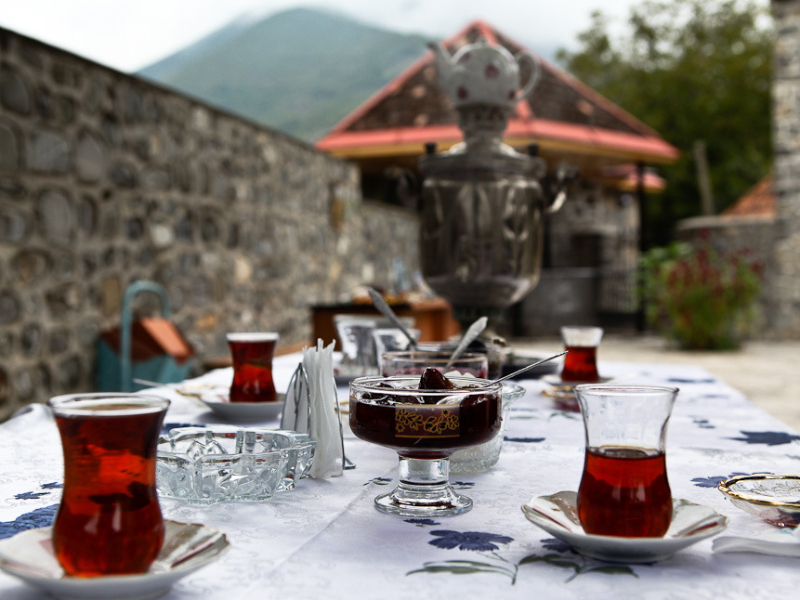 There is still an opinion that traveling alone is boring and unsafe, and if you are still plagued with doubt whether it is worth to travel alone or not, you may check the feedback from our guests who visited the South Caucasus. Groups of 10-15 people spend several days on the road traveling from city to city and get acquainted with new countries and ancient cultures. In a couple of days, a small group turns into a large family, spending evenings at the same table, tasting delicious traditional Armenian, Georgian dishes and Azerbaijani sweets. Even a real introvert will not be able to stay away from all the fun. At the end of the tour, you will have more than ten new friends and maybe in the future, you will explore new countries and destinations with your friends.
Finally, if you have decided to get around these countries and live a life of a real hermit, the South Caucasus will be the greatest discovery for you. Hiking in the mountains and forests, outdoor recreation, absolute silence away from the hustle and bustle of the modern world is a perfect vacation for a complete reboot.
Choose the Tour to Armenia, Georgia and Azerbaijan you like most and tour-operator Arara will organize your amazing Holiday in the Caucasus.
Thank you! You have succeeded your payment. Our tour coordinator will contact you the nearest working