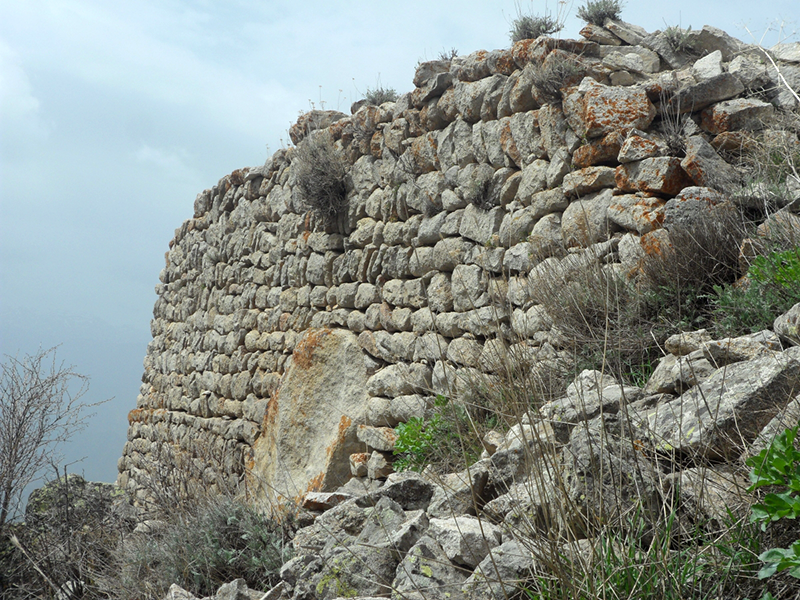 The fortress of Proshaberd or Boloraberd is located in the Vayots Dzor region. It was built in the XIII century by duke Prosh, and in his honor, the locals named the castle Proshaberd. The residence was built on the top of the mountain and occupied an area of 1.5 hectares. An unapproachable fortress had powerful basalt walls and a drainage system. Its pipes of water supply have been preserved to this day.
Once majestic castle is now in ruins and only walls and fortress towers still stand. The palace, barracks, warehouses and other outbuildings were destroyed. To the east is a chapel, which also survived. Not far from the fortress, 2 km to the south-west there is the monastery Spitakavor Surb Astvatsatsin.
The fortress was repeatedly attacked. One of the attacks was successful only because of a trick. The Persian khan, after months of unsuccessful siege, decided to block the access of the fortress to the water. To find a spring, they let the mule, which was not watered for seven days. The thirsty mule found a spring and the Persians blocked the pipe supplying the fortress. Only then the duke decided to capitulate. According to legend, duke Prosh hid the treasures of the fortress in the mountains before the seizure, and to this day they the treasures stay untouched in the mountains.
Get acquainted with our tours to Armenia and visit other no less unique sights of the country!
Thank you! You have succeeded your payment. Our tour coordinator will contact you the nearest working