The prices in Kyrgyzstan like other countries of Central Asia are much lower than in Russia, Europe, etc. You will feel more comfortable here by spending your money. Even with a limited budget, it is possible to organize a complete tour of the country. If you are planning your budget for travelling to Kyrgyzstan, information about the currency and prices will be useful for you.
Currency in Kyrgyzstan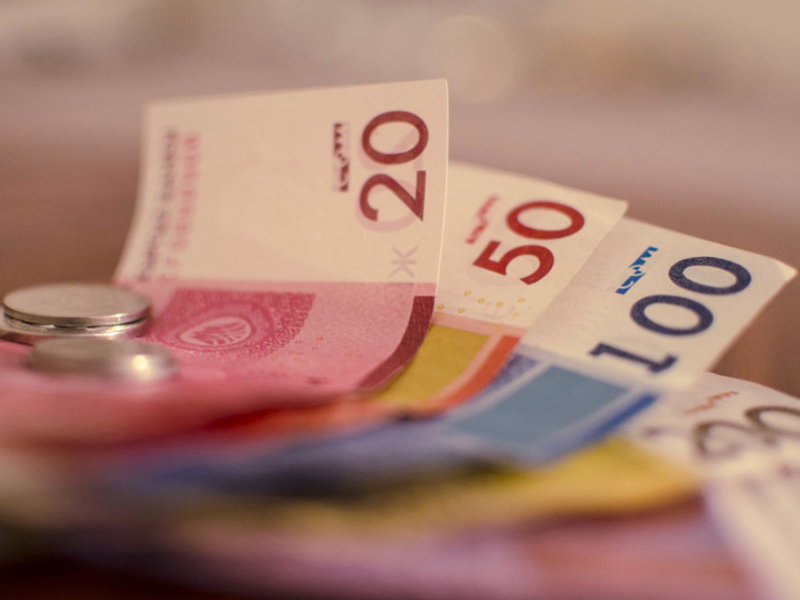 The official currency in Kyrgyzstan is Kyrgyz som (KGS). The first som was released in 1993 and Kyrgyzstan was the first country that released own currency after the collapse of the Soviet Union. In circulation, there are banknotes of 20, 50, 100, 200, 500, 1000, 5000 KGS and 1, 3, 5 and 10 som coins. Kyrgyzstan is a cash-based economy. Credit cards can be used only in a few large restaurants and hotels of the capital. On the other hand, there are many AMS's in Bishkek and other large cities so there won't be any difficulty with money withdrawal. There is no black market for currency exchange in Kyrgyzstan and all the currency exchange offices are registered. Foreign currencies US dollars, Rubles, Euros, British pounds and Kazakhstani Tenge are accepted in exchange offices.
Prices in Kyrgyzstan
All the prices for services and products are relatively low to those in other countries. 3-star standard room in the capital will cost about 43$, the price for a 5-star hotel will be around 105$. Renting a car in Kyrgyzstan is not the best idea, nevertheless, if you are planning to rent a car, the price for SUV will be about 130$ and 90$ for a compact car.
Prices of restaurants and cafes may differ in the capital and other cities. A meal in a cheap restaurant will cost 4$, the bill for two in a mid-range restaurant will be no more than 15$, a combo meal at McDonald's will costs 3.60$, dinner for two in a European restaurant will cost about 30$.
Local transport is also very cheap. One-way ticket costs 0.14$, a monthly ticket is 16$, the standard tariff of a taxi is 0.72$ and 0.17$ for each km. The price for 1-litre gasoline is about 0.60$.
In spite of the low monthly net salary, the prices of house rent and medical services are relatively high for the locals. Thus, a one-bedroom apartment in the city centre will cost about 270$, the price for a larger flat with three bedrooms will be 530$.
Choose the Tour to Central Asia you like most and we will organize your amazing holidays in 5 stans.
Thank you! You have succeeded your payment. Our tour coordinator will contact you the nearest working