Kazakhstan is the ninth largest country in the world with a rapidly developing economy. The prices are relatively higher than in other countries of Central Asia. Still, for tourists, it is quite a comfortable place in terms of prices. Here is short information about the official currency and the prices in Kazakhstan.
Currency in Kazakhstan
The official currency is Tenge (KZT) that is used since 1993. Kazakhstan was the last of countries that left the Soviet Union and changed the currency. The word "tenge" derives from Turkic silver coin denge (by the way the Russian word "dengi" which means money, has the same roots). Modern banknotes have 18 levels of protection and are considered the most protected banknotes in the world. In the circulation are available the banknotes of 200, 500, 1000, 2000 and 5000 denominations and coins of 1, 2, 5, 10, 20, 50 tenges.
The banking system of Kazakhstan is the most developed one in the region. ATMs can be found in all large cities; there can also be found ATMs that stock dollars yet most of the ATMs give out local currency cash. Currency exchange is not a problem. There are exchange offices in every city. Available currencies are US dollar, Euro, Russian rouble, British pound, Chinese yuan, and Kyrgyz som. Credit cards are accepted in most hotels, restaurants and big supermarkets.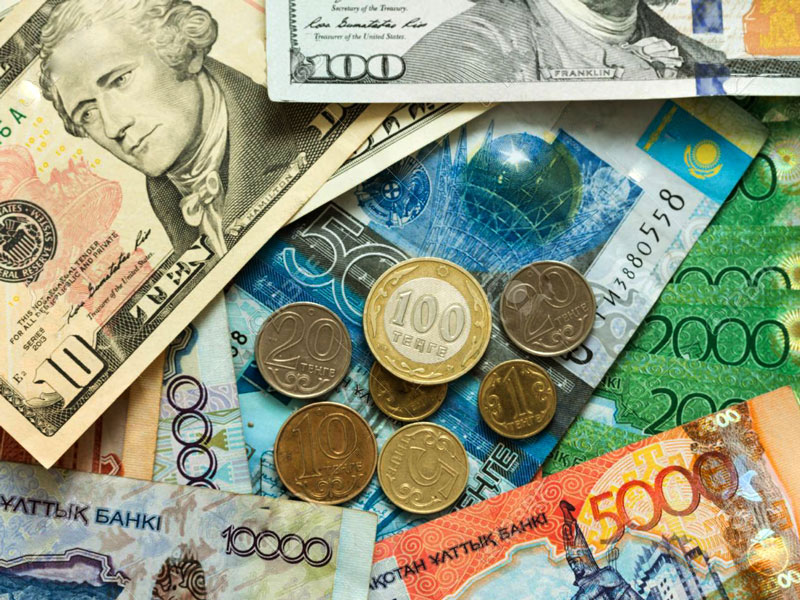 Prices in Kazakhstan
Tourism is a relatively new industry in Kazakhstan and the whole region. Nevertheless, the country is constantly developing touristic directions by promoting the rich heritage. For budget travelers, the country will surprise with its affordable prices for accommodation and services.
A few years back the choice of affordable hotels and hostels was extremely limited. Fortunately, the situation changes gradually alongside with the development of tourism and new touristic destinations. Today there are hostels and hotels in most cities, guesthouses or homestays are options in small and remote towns. The average price for a dorm bed is 10$, double room in a cheap hotel costs about 20$, the price for a double room in a 4-star hotel ranges from 40 to 140$ and a double room in a 5-star hotel costs about 250$.
The prices in restaurants and fast food are also quite attractive. The average bill in a cheap cafe or fast food will be about 3$, the price for McMeal at McDonald's is 4$ and a meal in a mid-range restaurant will cost about 25$.
Both urban and intercity buses are not expensive. A one-way ticket for local transport costs 0.23$, the normal tariff for a taxi is 1.30$ and 0.26$ for each km.
Choose the Tour to Central Asia you like most and we will organize your amazing holidays in 5 stans.
Thank you! You have succeeded your payment. Our tour coordinator will contact you the nearest working