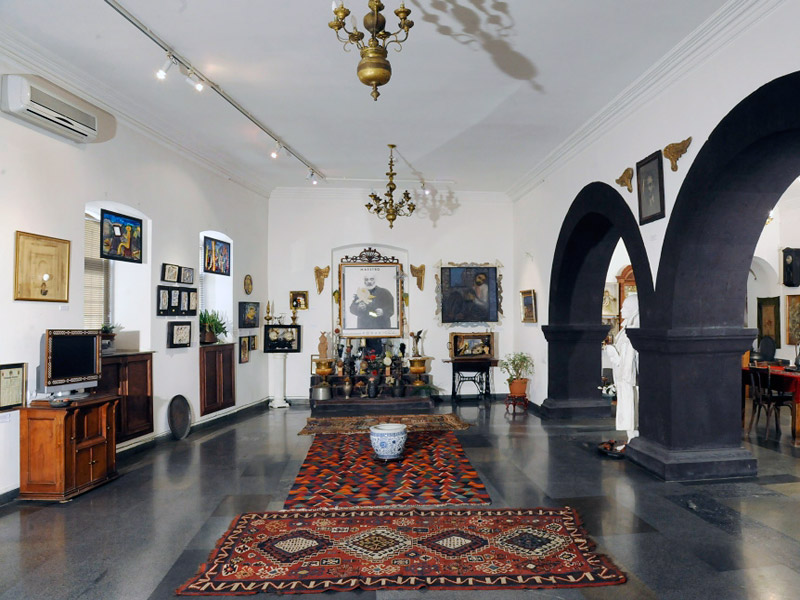 A genius with Armenian roots who had never lived in his native country now has his own house-museum, with all his heritage kept. The great director Sergei Paradzhanov, the founder of a new direction in cinematography, is famous all over the world. At one time the avant-garde director inspired such world directors as Fellini and Tarkovsky.
The house museum of Sergei Paradzhanov was opened in 1991. It is located in Yerevan, on Dzoragyukh Street, from where you can see a beautiful view of the gorge. The museum is a private two-story house where he's never managed to live. The director of the museum is a close friend of Parajanov, Zaven Sargsyan, who carefully keeps the memory and heritage of the director.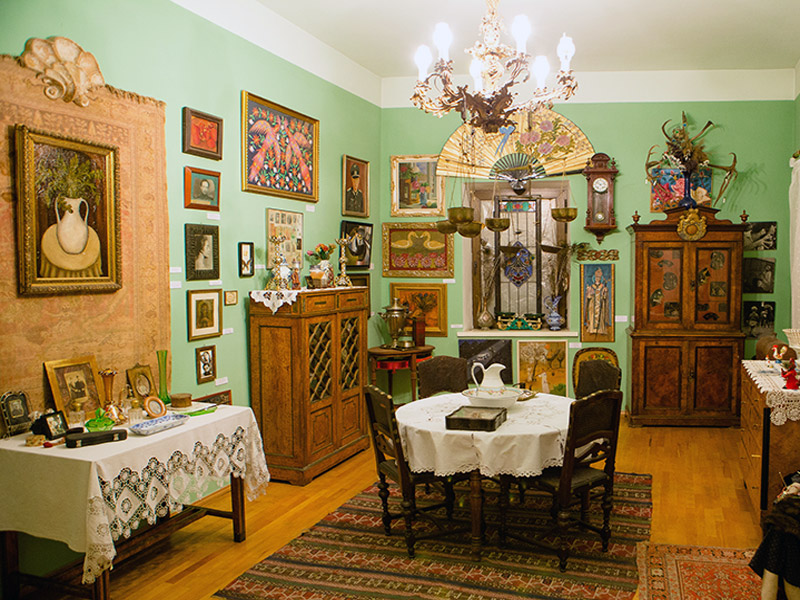 The museum exhibits the best copies of the director's work: the collection includes not only his pictures, sketches for films, documents and his personal things, but also handmade collages, dolls, ceramics and much more. Paradzhanov's imagination, especially when it comes to films, is difficult to understand until you penetrate and look at art the eyes of the genius. Considering collages and dolls sometimes you wonder how one can create such a unique masterpiece from rubbish and all sorts of knickknacks. To date, the museum has more than 1,400 exhibits.
In the museum, you will be offered to take a tour with a guide that will tell you about each exhibit. Excursions are conducted in Russian, English, German and French. The ticket price without excursion is 700AMD/1.34 Ђ, with a guide – 2500AMD/4.79Ђ. The museum operates daily from 10:30 to 17:00. You can also get detailed information about the museum on the official website.
Opening Hours: Monday-Sunday 10:30-17:00
Address: Yerevan, Dzoragyugh 1st st.
Phone: +374 10 53 84 73
Get acquainted with our tours to Armenia and visit other no less unique sights of the country!
Thank you! You have succeeded your payment. Our tour coordinator will contact you the nearest working