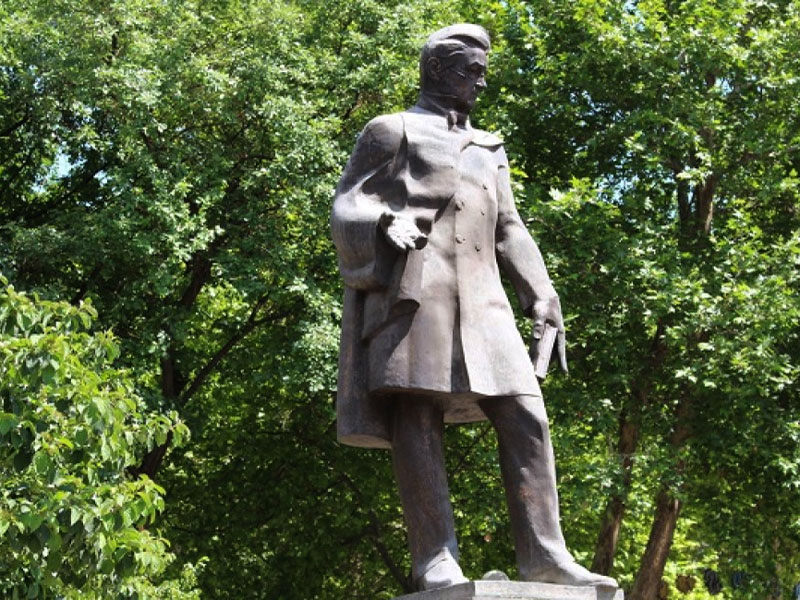 Alexander Sergeevich Griboyedov was a poet, playwright, musician, and diplomat. He was born on January 15, 1795, in Moscow, in a noble family. The best teachers were involved in his education. He studied foreign languages ​​and played musical instruments.
Already at the age of 11, Griboedov entered the Moscow University, the Faculty of Philosophy, and then the Law Faculty. In 1812 he went to war as a volunteer. Since 1817, Griboedov entered the service in St. Petersburg, later in Persia and Tbilisi. In Tbilisi he wrote the comedy "Woe from Wit" and the audience accepted with great enthusiasm.
After the end of the Russian-Persian war, Alexander Griboedov was assigned as Russia's ambassador to Persia and took an active part in concluding a peace agreement. With his wife Nina Chavchavadze Griboyedov moved to Persia. On February 11, 1829, religious fanatics attacked the Russian embassy, ​​during which Griboedov was killed. The poet is buried in Tbilisi, on the Mount of St. David.
Griboyedov was called one of the smartest people in Russia. His creative legacy is priceless. The works of Griboyedov will be read and discussed for generations.
The writer took a great part in the fate of the Armenian people. The monument to Alexander Griboyedov in Yerevan was installed at the crossroads of Khanjyan and Tigran Mets streets in 1975. Its creators, sculptor O. Bejanyan and architect S. Knteghtsyan, convincingly recreated the image of the writer in bronze. On the pedestal, you can see the inscription: "To Alexander Griboyedov from the grateful Armenian people."
Get acquainted with our tours to Armenia and visit other no less unique sights of the country!
Thank you! You have succeeded your payment. Our tour coordinator will contact you the nearest working