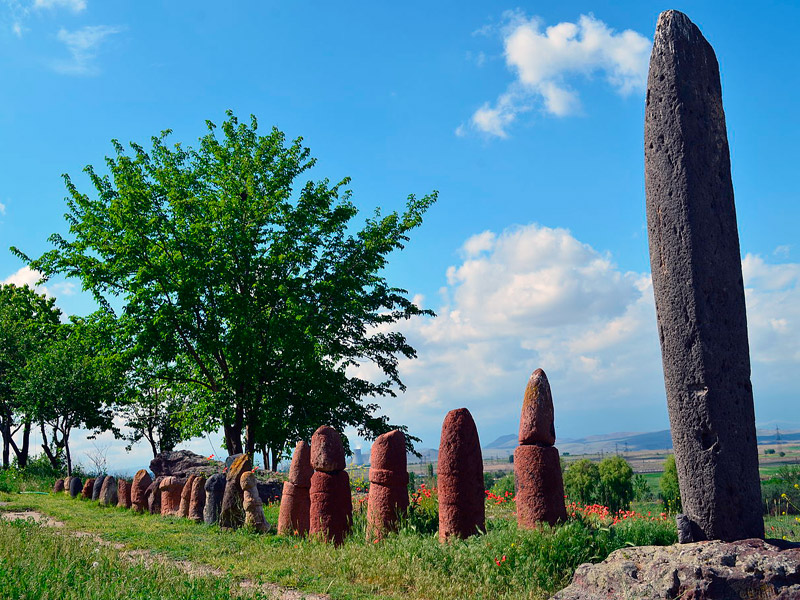 The ancient town-fortress of Metsamor is located on a volcanic hill, in the Ararat valley, not far from the village of Taronik, on the bank of the River Metsamor, 35 km away from Yerevan. During the excavations in 1965, ruins of different epochs dating back to the Bronze Age and ending with the Middle Ages were found on these territories. Findings indicate that since the prehistoric times the territory had been inhabited and actively developing.
The most unique discovery was the world's first copper smelting, which is preserved in excellent condition. The copper smelting dates back to the 4th millennium BC and it was discovered that men first began processing copper, bronze and iron in Metsamor. A large settlement with a citadel, a ziggurat-observatory developed around the copper-smelting and was surrounded by powerful walls.
Town-fortress of Metsamor in the period of early iron occupied an area of 100 hectares. On the territory of the fortress, there were temples, palace constructions, and a necropolis, in which large tombs of the leaders were found. During the excavations of the tombs, amethyst cups, wooden boxes, gold and silver ornaments and animal bones were also found.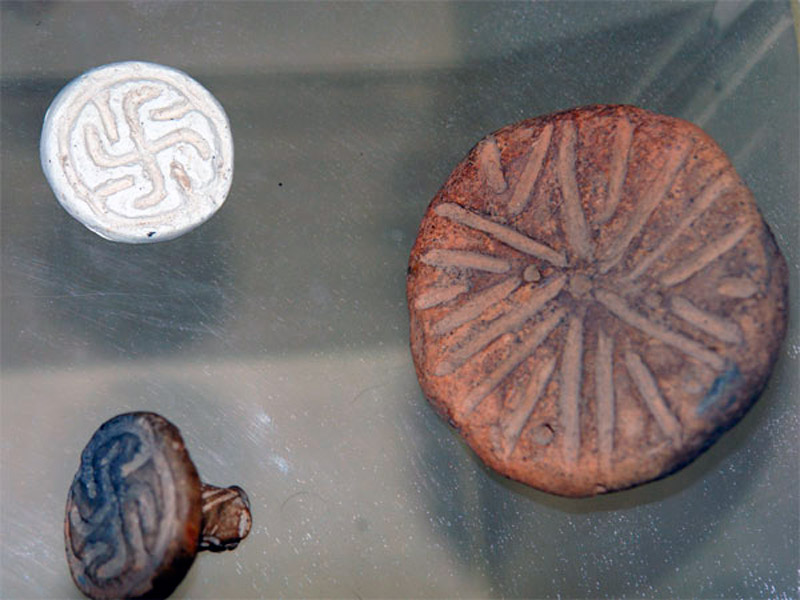 Metsamor remained a prosperous city until the 17th century. More valuable findings of this period are glazed ceramics, gold and silver jewelry, and coins. A variety of coins from ancient Persia, Western European coins, Hulavit coins testifies to the fact that Metsamor was at the crossroads of trade routes and was of great importance.
Today in the territory of Metsamor there is a historical-archeological museum, in which more than 22,000 finds are exhibited. Each floor is dedicated to a certain era, and the findings tell us about the life of Metsamor of each era. Among all the exhibits found, the agate frog scale of Babylonian king Ulam Burariashi (16th century BC) is the most precious. To date, the museum is of great importance not only for Armenia, but it is also considered a unique storage of the most ancient findings of the world history. Excavations continue to this day, and nobody knows what else is hidden in Metsamor.
Get acquainted with our tours to Armenia and visit other no less unique sights of the country!
Thank you! You have succeeded your payment. Our tour coordinator will contact you the nearest working