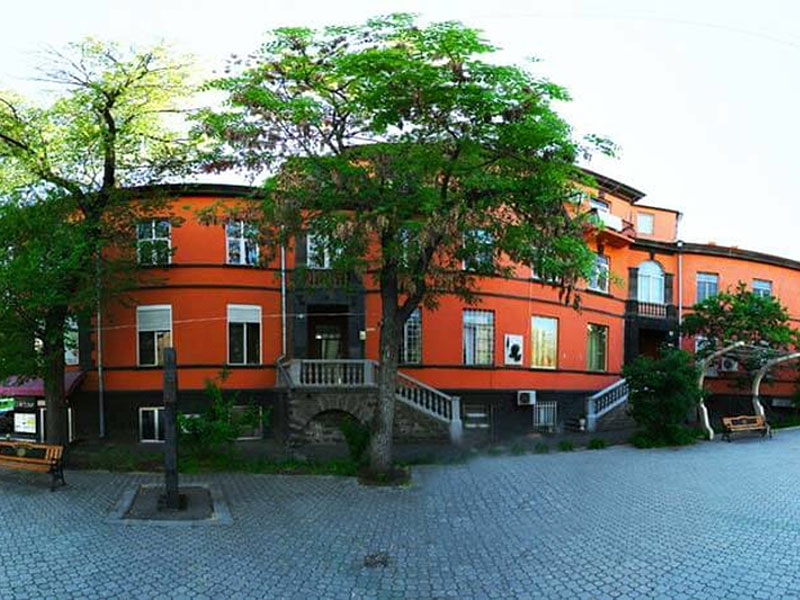 Alexander Spendiaryan, the well-known Armenian composer, the founder of the national symphonic music and conductor has a great contribution to the history of Armenian culture. He is the author of the famous "Almast" opera, the symphony "Three Palms" and other works that reflect the spirituality of the nation.
The museum was opened in the house where the composer lived the last years of his life. The house-museum was opened in 1967 and became the first musical museum in Yerevan. The museum has three exhibition rooms each of which presents different expositions. The museum has a collection of more than 1340 items. In the first exhibition hall documents, photographs and personal belongings of the composer are presented. The second room presents works of the composer, including manuscripts of the opera "Almast" and photographs of the performers of the opera. The third hall, which was Spendiarian's studio, was left untouched.
Literary evenings and concerts are regularly held in the museum. Every year the event "Museum night" is held in Yerevan during which after 18:00 you can visit any museum you like for free. The house-museum of Alexander Spendiaryan also takes part in this event and opens doors to visitors. At midnight the museum serves cocoa made by the composer's recipe.
Address: Nalbandyan St. 21. Yerevan
Tel: +374 10 521 299
Get acquainted with our tours to Armenia and visit other no less unique sights of the country!
Thank you! You have succeeded your payment. Our tour coordinator will contact you the nearest working