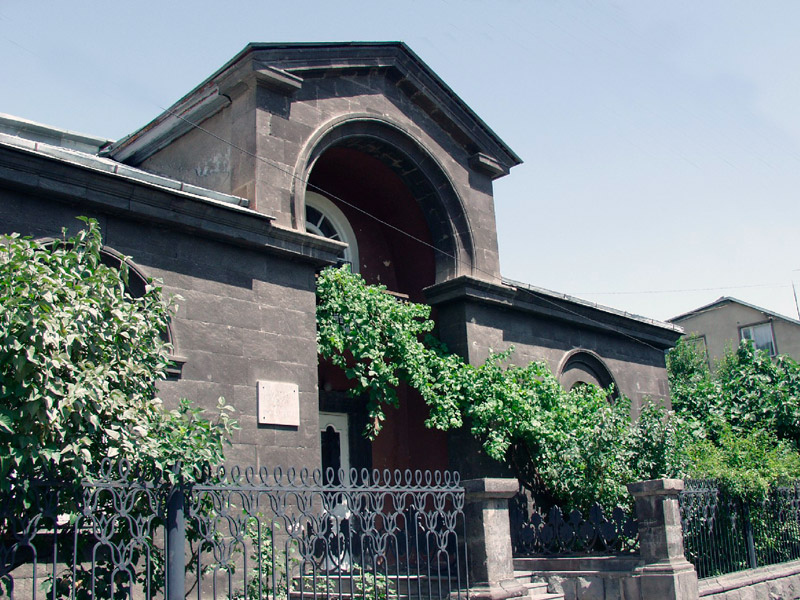 The house-museum of Avetik Isahakian, in which he lived the last ten years of his life, is located in a secluded place on Zarobyan Street. The museum was opened in 1963 as a sign of respect for the memory of the great writer.
The house where Avetik Isahakyan lived was donated by the Armenian government. The writer himself chose a black tuf for construction, the architect of the house was Perchanush Msryan. The exterior of the house resembles a chapel: it has a triangular dome and a porch at the entrance.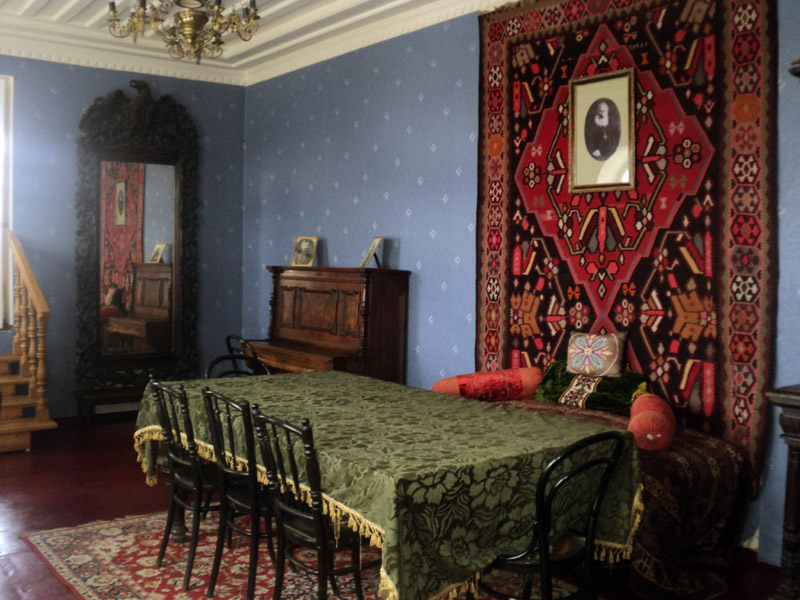 The museum is divided into literary and memorial parts. The memorial part of the museum represents the personal belongings of the writer and the interior of the house – an office, a bedroom, a living room and a garden. The furniture in the rooms is preserved in its original form as it was during the life of the poet. In the office of Avetik Isahakian, the whole personal library, a desk, personal belongings and even the writer's glasses are on display. In the garden, there is a bench – a gift for the poet's 80th birthday and a bronze bust that was installed on the writer's 100th birthday.
In the literary part of the museum documents, manuscripts and photographs of the poet are presented. In the museum are stored more than 10,000 items related to the life and work of Avetik Isahakyan. The museum regularly hosts events like book presentations, discussions, exhibitions, literary days and etc. The museum works every day from 11:00 to 16:00, on Sunday – 11: 00-15:00. The day off is Sunday. The ticket price is 500 AMD, the price for the tour in foreign languages is 2500 AMD.
Opening Hours: Tuesday-Saturday 11:00-16:00, Sunday 11:00-15:00
Address: Yerevan, Zarobyan st., 20
Phone: +374 10 56 24 24
Get acquainted with our tours to Armenia and visit other no less unique sights of the country!
Thank you! You have succeeded your payment. Our tour coordinator will contact you the nearest working