Tsaghkadzor is a popular tourist town in the Republic of Armenia, that is located not far from the capital (50 km north-east from Yerevan). The town is famous for both summer and winter tourism and attracts tourists from all over the world as well as the local population. The nature in Tsaghkadzor is bright and beautiful: the gentle wooded hills and mountains, the river that crosses the town from east to west, mild and healthful climate. A large number of cottages and hotels, which provide clients with good service and high quality, have been recently built in the town.

Holiday in Tsaghkadzor: Ski season
Most often tourists visit Tsaghkadzor in winter, that is the time of ski season (it begins in mid-December and lasts till mid-March). Here sport lovers will be provided with all the necessary conditions for skiing and snowboarding. The stable way is constructed on the slopes of Mount Teghenis and it has five stations and more than ten ski trails. Both the stable way and the trails are very well equipped and ensure maximum safety for the tourists. From the highest point (2819 m) you can enjoy a breathtaking view of Mount Ararat and Lake Sevan. Here, at the stable station, you can also find a medical service, a rescue service and a training service for beginners.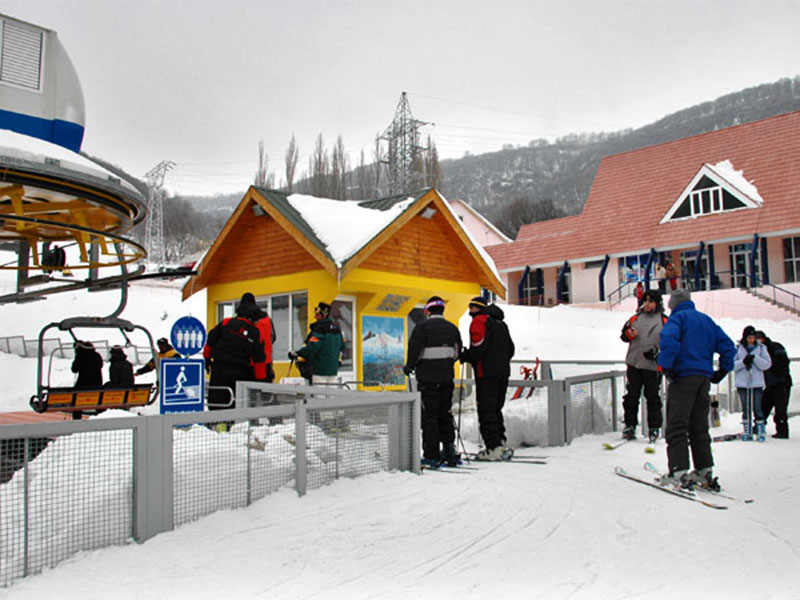 The weather during the ski season
Winter temperature ranges from 0 to – 15 degrees Celsius.
Prices of ski equipment
Ski Set – 1 day – 5000 AMD (children up to 10 years – 20% discount)
Snowboard set – 1 day – 7000 AMD
Ski goggles – 1 day – 2000 AMD
Helmet – 1 day – 2000 AMD
The cost of renting an instructor
Ski training – 10 000 AMD per hour
Snowboard training- 15 000 AMD per hour
The cost of the stable way tickets
One ascent – 1500 AMD, for pensioners (63 years and older) – free of charge.
Families and students – discount – 20%.
Holiday in Tsaghkadzor: Hotels
The prices in the hotels of Tsaghkadzor are influenced by two factors: the level of the hotel itself and the distance from the cable station. All the hotels can be divided into three types – new, renovated and cottages.
New hotels correspond to all European standards, they have good service and rather high prices (for example, "Marriott Tsaghkadzor", "Kecharis", "World of Gold" and etc.). Renovated hotels can also please the clients with good service and worthy conditions. However, the prices here can be attributed to the "golden mean."
Cottages would rather interest big companies and families. They are equipped with a separate kitchen and all the necessary facilities.
Holiday in Tsaghkadzor: Sights of Tsaghkadzor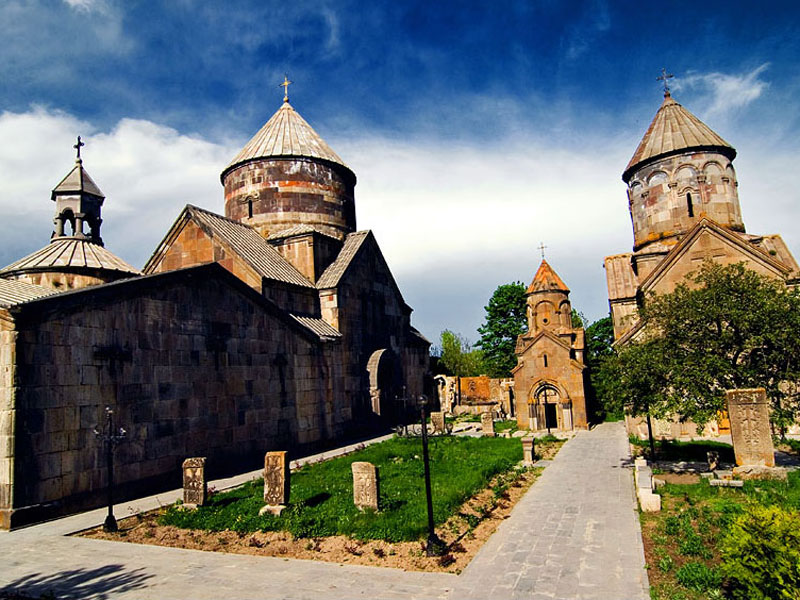 Kecharis Monastery
Kecharis Monastery is a monastery ensemble, founded in the XI century by Armenian Pahlavuni princes. It consists of four churches, two chapels and an ancient cemetery with khachkars.
House-museum of Orbeli Brothers
Orbeli brothers are famous Armenian science and culture representatives, who belong to the well-known Armenian dynasty. The museum was opened in 1982, it has a rich collection of books, documents, photographs and personal belongings. The pride of the museum is a monument to Orbeli brothers, constructed by the famous Armenian sculptor A. Hovsepyan.
Marble monument
In the central square of Tsaghkadzor you can see a marble monument, which presents two marble falcons spreading their wings. In a short time, the monument has become a real symbol of the city.
Holiday in Tsaghkadzor: Entertainment
There are many restaurants and cafes in Tsaghkadzor where you can enjoy both traditional and European cuisine:
| | | | |
| --- | --- | --- | --- |
| Restaurant-bar "ALVA" | Burmunk | Arch | Dzhazve |
| Kecharis | National | Jupiter | Hatsatun |
For those who prefer a fun, non-ski sport Tsakhkadzor provides a rich program of apres-ski. Those who wish can have the opportunity to try mountain biking, snowmobiling and horse riding. Bowling fans won't be disappointed too, as there is a good bowling club at 'Kehcaris' hotel. In the center of the town you can find an ice skating rink, which operates the entire season and invites everyone for skating.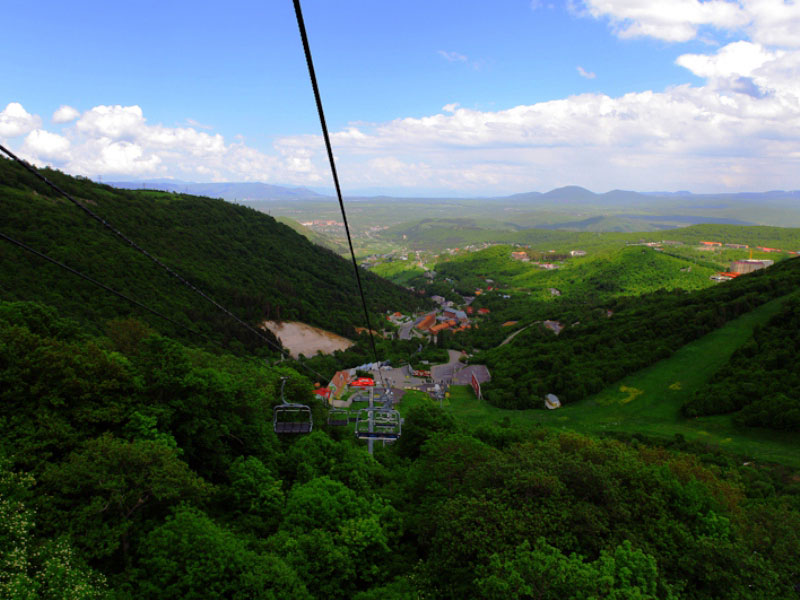 Interesting facts
During the stay in Tsaghkadzor, the amount of hemoglobin in blood is dramatically increasing. That happens because the city is located relatively high above the sea level, so that the air in the city contains low amounts of oxygen. It has a beneficial effect on the human body.

In Soviet times, the city was considered to be the best resort in the country. And now it attracts a large number of professional athletes of different nationalities, who comes there because of the curative climate.
You won't be able to explore Armenia without visiting Tsaghkadzor. Arara Tour will organize your amazing holidays in Tsaghkadzor.
Choose the Tour to Armenia you like most and tour-operator Arara will organize your amazing Holiday in Armenia. Travel to Armenia with the local agency.
Other Travel Articles
1 Comments
Jan 15, 2019 at 07:30
Hi i am in Tsackhadzor today..pls suggest if u can areange some tours to any destination around. U can wassapp on this number.
Thank you! You have succeeded your payment. Our tour coordinator will contact you the nearest working