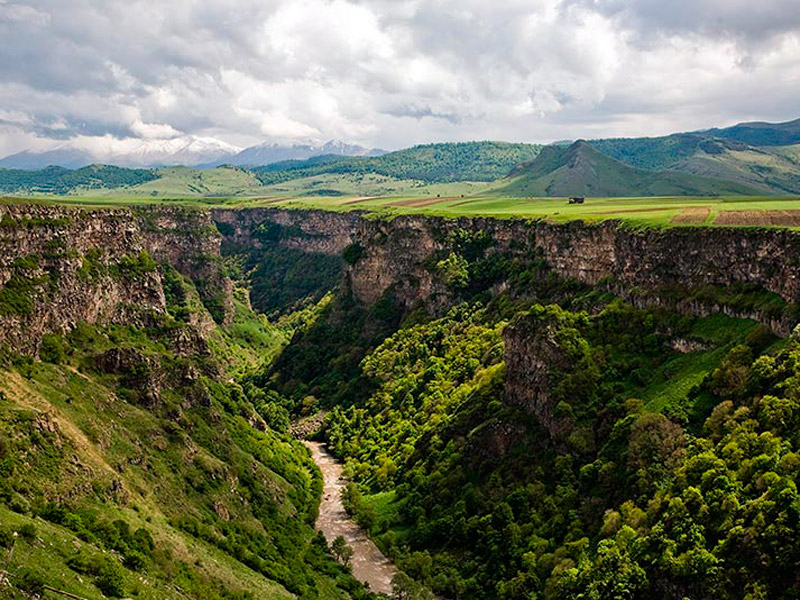 Dzoraget River flows through the northern part of Armenia, passing through the city of Stepanavan in Lori region. The name of the river is literally translated as a river-gorge (dzor-gorge, get-river). Together with the river Pambak Dzoraget flows into the river Debed.
Dzoraget flows through a deep canyon, which is considered one of the most beautiful places in Armenia. The steep rocks of the canyon are impregnable in the upper part, while closer to the water the canyon is more passable and you can explore the banks of the river.
Dzoraget is considered the most suitable for rafting on catamarans and is therefore popular among fans of active sports. The floating part of the river begins at the bridge, at the entrance to Stepanavan. Not far from Stepanavan and the gorge there is located Lori Berd fortress, an ancient bridge across the Urut river, on the right bank of the river there is the monastery complex Hnevank (XII century).
Get acquainted with our tours to Armenia and visit other no less unique sights of the country!
Thank you! You have succeeded your payment. Our tour coordinator will contact you the nearest working