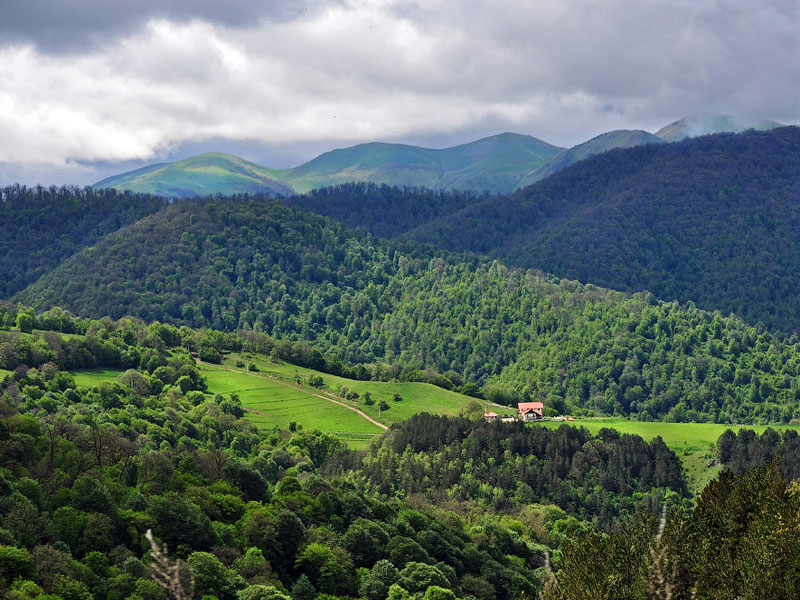 Dilijan is another popular Armenian mountain climatic resort, located in Tavush region at Aghstev River 100 km away from Yerevan. It has become popular due to its pure filed with pine aromas air, rich nature, as well as a large number of attractions.
Dilijan is located in the middle mountainous area so the climate is temperate with warm summers and mild sunny winters.
The town is a part of Dilijan National Reserve the most part of which consist of coniferous forests. The territory of the reserve is a great place for hiking and trekking.
Dilijan is considered the intellectual town of Armenia, as here lived and live famous artists, composers, directors, and scientists.
Among the sights, we should note the small beautiful Lake Parz, which is located not far from the town in the territory of the reserve. Those who wish can also hike to the monastery of Goshavank belonging to the XII-th cent and named after the scientist Mkhitar Gosh.
The infrastructure of the town is well developed; many comfortable hotels have been built for a pleasant holiday. If you want to learn more detailed information about the holiday in Dilijan, get acquainted with the hiking routes and the hotels, you can click here.
Thank you! You have succeeded your payment. Our tour coordinator will contact you the nearest working