Every traveler while planning a vacation, often wonders in what currency it is most advantageous to take cash when traveling, and whether it is necessary to take the money in cash or use a credit card? In this article, we'll help you sort out this issue and tell you about the national currency of Armenia, Georgia and Azerbaijan, their main currency exchange points and the major banks.
Currency Exchange in Armenia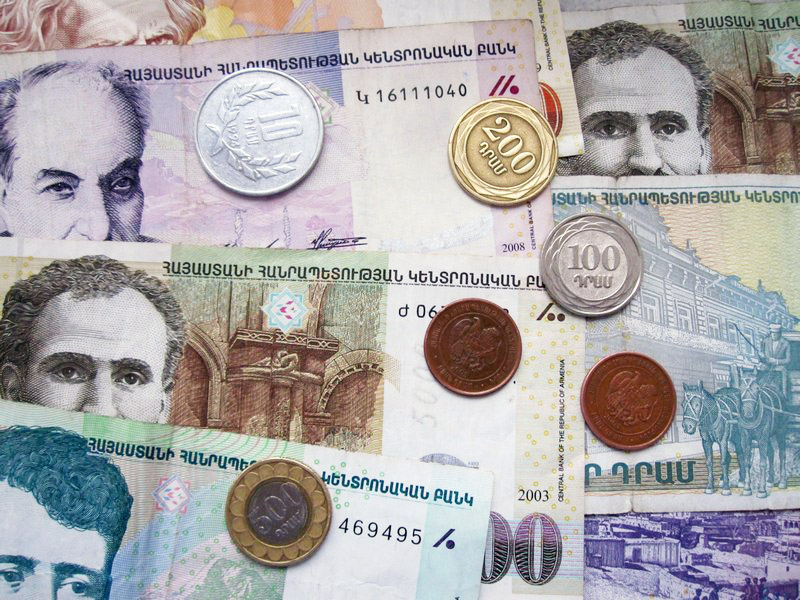 For nearly two decades, to be more exact, since 1993, after the collapse of the Soviet Union and independence as Armenian dram (code: AMD, symbol:֏) has become the national currency having replaced the Soviet ruble. The national currency and all financial issues of Armenia are regulated by the Central Bank of Armenia. It is worth noting that AMD is the national currency not only of the Republic of Armenia but also of the Nagorno-Karabakh Republic, which has been inhabited by native Armenians for millennia. So if you are planning to visit the ancient Artsakh, the problems with the currency will not arise.
The "dram" in the Armenian language means "money", but the word has Greek roots. In international format, the Armenian dram is denoted as AMD. Currently in circulation are banknotes with the nominal value of 1 000, 2 000, 5 000, 10 000, 20 000, 50 000, and 100 000 AMD, as well as coins in denominations of 10, 20, 50, 100, 200 and 500 drams. In 2001, the banknote with the nominal value of 50 000 AMD was first released in honor of the 1,700th anniversary of the adoption of Christianity as a state religion in Armenia.
On the AMD banknotes are represented prominent figures of culture, which had a great contribution to the history and spiritual development of the country; historically valuable monuments and beautiful fragments of the paintings of the great Armenian painter Martiros Sarian.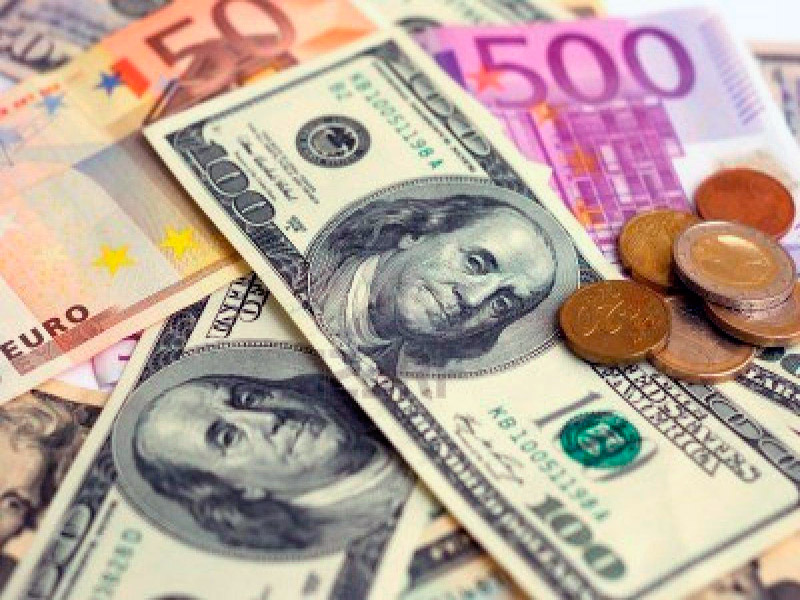 In Armenia, using the foreign currency in cash turnover is prohibited by the law, so we advise you to take some cash either in dollars or in euros. In Armenia, there are many banks and currency exchange offices, which are located in major cities and towns. If you are planning a long trip, for example, to mountains or remote villages, it is best to take care of the currency exchange in advance. We also recommend exchanging bills of the local currency into smaller denominations, as in remote areas people live rather poorly, and maybe you will not even be able to exchange a 5000 AMD bill. The best option is always to have some coins and some amount of cash in denominations of 1000 AMD, and then you will definitely avoid trouble with the change at the shops or wherever.
When traveling to Armenia you can safely take cash in rubles, euros, and dollars. This is the most common currency in the country. Armenian Dram in the global foreign exchange market has a very low cost and is highly dependent on the dollar and euro fluctuations. In the 21st century to track the current rate of dram against foreign currencies will not make any problems. There are many websites that daily update information concerning exchange rates.
One of the most trustworthy websites is www.rate.am, where you can not only keep track of the daily exchange rates in Armenia but also make use of online converters. The website provides currency rates not only for global and common currencies but also for quite rare ones as for example the British pound, Swiss franc, Chinese yen, the Georgian lari, etc. The website provides information on exchange rates in various banks and currency exchange offices located inside supermarkets and large retail stores. The site contains information on the addresses and contact information of banks and exchange offices throughout Armenia. There is а possibility of online conversion with the selected filters (bank, specific currency), and a quick search for the nearest to you banks or exchange offices.
In Armenia, the currency exchange will not become a problem. Already on arrival at Zvartnots International airport, you will be greeted by numerous branches of local banks. However, we do not recommend exchanging the entire amount at the airport, only the minimum necessary, in order to avoid the unfavorable exchange rate. Also, do not exchange at the individual or street money changers not to be cheated.
Today, the number of banks and ATMs in Yerevan is steadily growing, and finding the right bank next to you is not a trouble. Almost all the banks have international money transfer systems, such as the UNI Stream and MoneyGram, or sending and receiving currency through the SWIFT network. Visa, MasterCard or American Express credit cards are also becoming popular from year to year: most high-scale shops, restaurants, and hotels accept credit card payments. However, before making a payment always pre-verify. Please note that outside of Yerevan making payments by credit card is almost impossible, so always carry local currency cash in small banknotes.
In capital and regions exchange offices are mostly located in major supermarkets and shopping malls, markets, shops, hotels. If the private exchange offices may work from morning till night, the majority of banks serve customers from 09:00 to 16:00 or 17:00. On Saturdays, many banks operate until 14:00 pm, at the same time not all branches are open. The only centrally located bank in Yerevan, working full-day on Saturdays and Sundays is the central branch of ARMECONOMBANK located on Aram Street, 3, a few steps from the Republic Square and Northern Avenue. Many banks also have branches in shopping centers and malls. They are usually located near the entrance. Currency exchange offices can be found at SAS and Yerevan City supermarket chains.
Currency Exchange in Georgia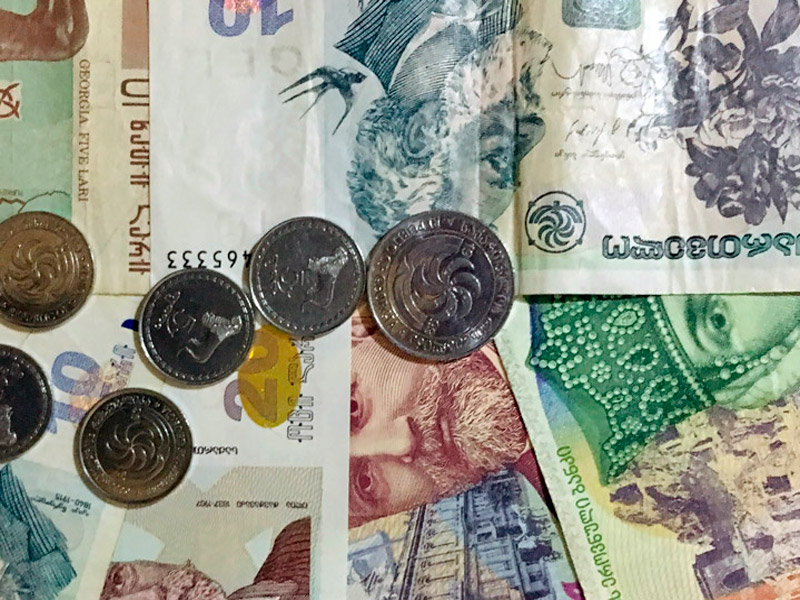 The national currency in Georgia is lari. One lari consists of 100 tetri. The word "lari" is translated from old Georgian as "a heritage", and "tetri" as "white".
In everyday life, you will see in use both coins (5, 10, 20, 50 tetri) and paper notes (1, 2, 5, 10, 20, 50, 100, 200 lari). Georgian currency code is GEL.
We recommend tourists to take to Georgia the most popular currencies like US dollars and Euros. You will be able to have a currency exchange at any corner. What concerns the benefits just check the course right before the trip.
As for currency exchange, it is worth keeping in mind that in villages and other sparsely populated places, this issue may cause problems. Therefore, it is better to take care of this in advance.
At airports, train stations, supermarkets, shopping centers, you will easily find exchange points. Money can also be exchanged at any bank, the most popular are Bank of Georgia and TBC Bank.
In large settlements, you can also pay with cards, or withdraw money through ATMs. But keep in mind that ATM service will charge you 2-3% commission. However, that doesn't work for villages and small settlements so be sure to have some cash.

Currency Exchange in Azerbaijan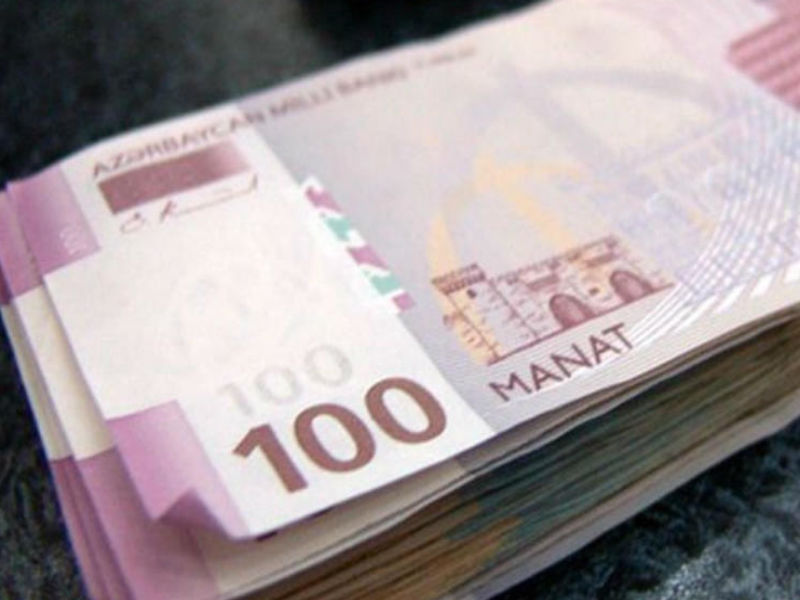 In Azerbaijan, the national currency is manat. One manat is subdivided into 100 qəpik. In everyday life, you can meet 6 types of coins (1, 3, 5, 10, 20, 50 qepiks) and 7 types of paper banknotes (1, 5, 10, 20, 50, 100, 200). Azerbaijani currency code is AZN.
As we've already recommended for other countries of the South Caucasus the best currency to take to Azerbaijan is US dollars and Euros.
You can easily exchange money in all the large settlements as the points are located everywhere. It should be taken into account that the exchange course in airports, train stations and near the most popular tourist sites may not be profitable.
You can also exchange money in all banks, just keep in mind that they work on weekdays from 9.00-9.30 to 17.30-18.00, Saturday is a shortened day, and Sunday is a day off. Of course, there are central branches that are open until late.
The major banks of Azerbaijan are AccessBank, Bank of Baku, Bank Respublika, Unibank and the International Bank of Azerbaijan.
You can also use the ATM's but don't forget about the service fee, your card bank may also charge a percentage for the operation.
In large cities, you can also pay with a card, but that doesn't work for villages and small settlements.
Choose the Tour to Armenia, Georgia and Azerbaijan you like most and tour-operator Arara will organize your amazing Holiday in the Caucasus.
Thank you! You have succeeded your payment. Our tour coordinator will contact you the nearest working