The most important part of a good holiday is the right choice for your hotel. We often think that choosing a hotel is not so important, but the consequences of this process can complicate our vacation. In this article, Arara is offering several criteria that will help tourists to choose the right hotel, and facilitate your Holiday in Armenia.
Hotels in Armenia: Your expectations from the Hotel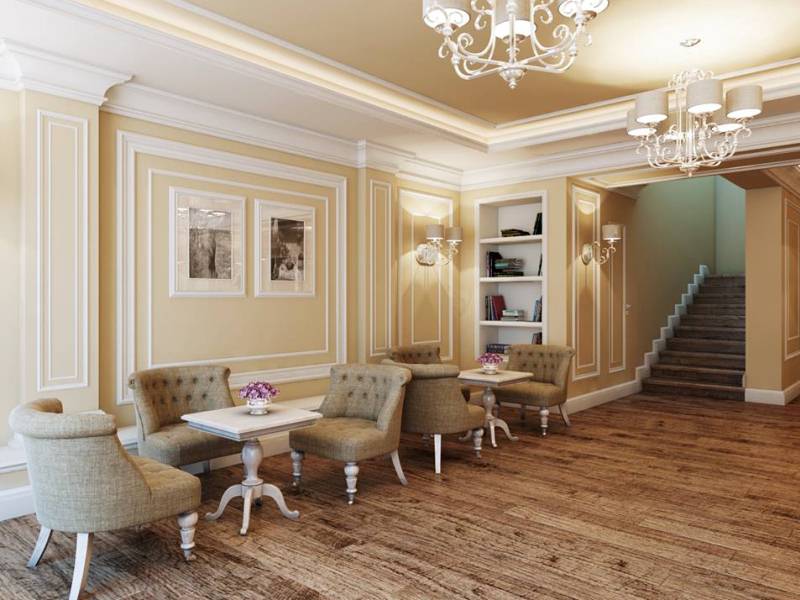 The most important factor is the expectation of your choice. This may relate to the numbers and quality of the service, food, entertainment, and other facilities. All these factors influence and create your impressions of your Travel in Armenia. If you want to spend holidays with your children, it is necessary to clarify whether the hotel is offering services for child care, a variety of entertainment programs. "Family Hotel" is the perfect place for a family vacation in the centre of Yerevan. Here you will meet the friendly and professional staff. This hotel is remarkable not only for indoor amenities and quality of the service but also for its location. Within five minutes from the hotel are located the Republic Square, National Gallery of Armenia, various cafes, and restaurants. Hotel "Tufenkian Historic Yerevan" is also quite suitable for travellers with children. Even though the hotel is located in the city centre, it is situated on rather a quiet street. In "Tufenkian Historic Yerevan" all children under 7 years using existing bedding stay free of charge. Nearby the hotel is located Vernissage flea market and "NPAK" Armenian Center for Contemporary Experimental Art Fund.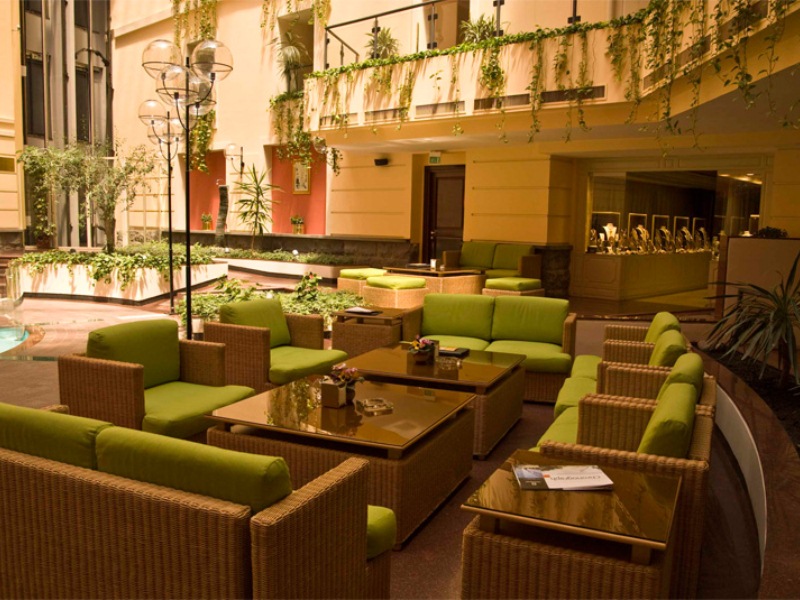 If you have chosen a short tour in Armenia, it is necessary to apply another approach to the choice of the hotel accommodations. In this case, special attention to the facilities and level of service is not required, because, most likely, you will get to your room only at nights. In this situation, the most important factor is the location of your hotel. For example, you can choose Aviatrans Hotel, which is located on Abovyan 4, in the centre of Yerevan. All major sights are within walking distance. Aviatrans is offering various services, such as guided tours, good breakfast buffet. You can also choose "Paris Hotel Yerevan", which is located on Amiryan 4/6. This is a relatively new hotel that offers to the guests comfortable rooms, good breakfast, free Wi-Fi and much more. Nearby the hotel is located numerous restaurants, shops, and cafes.
If you want to spend a quiet and calm Holidays in Yerevan, away from the bustle of the city, you can choose the Hrazdan Hotel. The hotel is located at the gorge of Hrazdan river, on the Dzorap 72, near St. Sarkis Church. From numerous rooms, one can enjoy a panoramic view of Mount Ararat.
"Best Western Congress", "Ani Plaza" and "Erebuni" hotels, which are located in the centre of Yerevan, is offering all the amenities for corporate meetings and business holidays. Hotels provide all necessary infrastructure for business events: numerous meeting rooms, which are fully equipped with modern appliances, spacious business centres with the necessary equipment for the successful organization of seminars, training, and meetings.
Hotels in Armenia: Country characteristics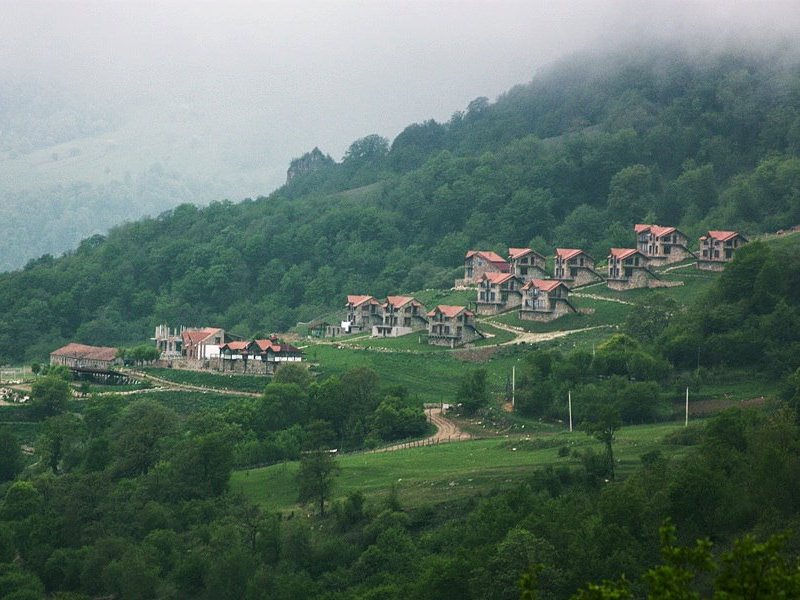 When planning your vacation, you should consider the peculiarities of the country you are going to. If you have chosen Armenia Travel, you should note that hotels in Armenia do not provide a variety of animation and entertainment program. Basically extras in Armenia include spa treatments, swimming pool, restaurants. The exception may be hotels which are located in the resort towns such as Tsaghkadzor, where you will have the opportunity to enjoy winter sports. Tsaghkadzor Marriott Hotel will arrange for you this type of Holiday in Armenia. Here guests will be able to use the swimming pool, tennis courts, children's room, gym, conference room, ski storage facilities, spa and sauna. Apaga Resort, which is located in Yenokavan village, is also offering various facilities. The property has a large green territory and a stable with 45 horses. Apaga Resort is also offering to the guests various facilities, such as fishing, horseback riding, hiking, ping-pong, sauna, massage, private beach area, bicycle rental and much more.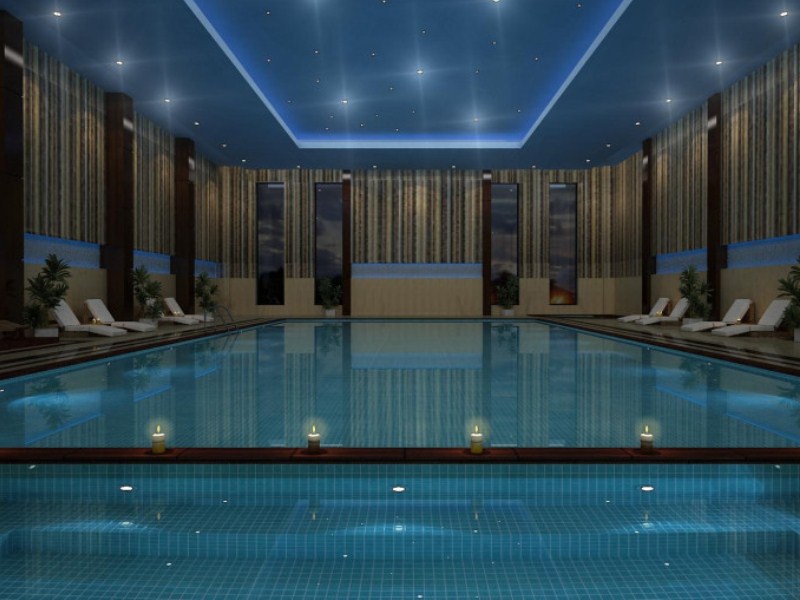 Hotels in Armenia: Hotel Rating
The most interesting fact is that there is no uniform system of hotel classification in the tourism industry (there are more than 30 different classifications). In Armenia, the only system of hotel classification includes "star" rating.
1* - 2* is offering minimal comfort. In this case, breakfast is not provided. In this case, there is always a café or a restaurant nearby the hotel. This type of hotels is offering daily room cleaning, reception service, bath towels, etc. If you want to spend less money on high-quality Arara can advise you about various hotels, such as the Golden Eagle, Family Hotel, Crown Hotel.
3* – suggest the most comfortable conditions for a modest fee. In this case, the rooms are equipped with TV, telephone, mini-bar, air conditioning. In addition to the restaurant, there is car parking, currency exchange, swimming pool in the hotel. If you want to spend your holidays in a 3-star hotel, we can offer you Bass Boutique, Kantar, Villa De Lenda.
4* – provides a good location in the city centre. The rooms are equipped with air conditioning, television. Four-star hotels are offering services such as laundry, dry cleaning, parking, car rental, gym, swimming pools. For such a placement option in Yerevan, you can choose the Best Western Congress, Metropol, Marriott Armenia Hotel Yerevan in the city centre, or Panorama Resort, which is located in the large centre.
And finally 5* – in this case besides the 4* facilities, hotels are also offering multiple bars, restaurants, night club, business centres, luxury spas. Usually, the bathrooms are clad in marble and have many mirrors. There are only 4 hotels that belong to the Luxury category in Yerevan – Royal Tulip Grand Hotel, National, Latar Hotel Complex and Golden Palace.
Hotels in Armenia: Compare prices
Tour operator Arara can advise you when and where to go. Based on your specific needs and considering the amount you are going to spend, as well as all of your interests, Arara will offer the most convenient flights and will organize all transfers. Arara tour will offer you the most convenient rates for Armenia Hotels. To compare prices for the same hotel, below are presented different booking platforms.
All prices presented below retrieved from the 20th November of 2014:
Royal Tulip Grand Hotel 5*
| | | |
| --- | --- | --- |
| Booking.com | Otel.com | Arara Tour |
| 356 $ | 353 $ | 337 $ |
Ani Plaza Hotel 4*
| | | |
| --- | --- | --- |
| Booking.com | Hotels.com | Arara Tour |
| 197 $ | 197 $ | 178 $ |
Hrazdan Hotel 3*
| | | |
| --- | --- | --- |
| Booking.com | Otel.com | Arara Tour |
| 168 $ | 159 $ | 120 $ |
Have you ever noticed that hotel booking platforms often give much more expensive price than the local tour operators? Arara is a major tour operator and due to the tour packages large and sales volume can provide comfortable prices. There is a common opinion that booking.com, hotels.com and other hotel booking platforms are offering low prices, but the prices presented above shows the opposite. If you organize your Armenia Travel with Arara, you will get not only best reservation prices, but also get rid of settling issues such as tour organization, car rent, transfer organization, and much more.
Choose the Tour to Armenia you like most and tour-operator Arara will organize your amazing Holiday in Armenia. Travel to Armenia with the local agency.
Thank you! You have succeeded your payment. Our tour coordinator will contact you the nearest working